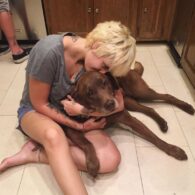 Kenya
Paris and Prince Jackson had a childhood dog together named Kenya, a Chocolate Labrador gifted to them by their father Michael Jackson in 2006. Kenya passed away in October 2020 at the age of 14.
F**k man I don't know how to do this… On 10/26/20 my closest friend of almost 14 years died. I've been trying to think of words to say that could capture what Kenya means to me but there doesn't seem to be anything good enough to say. I couldn't imagine my life without Kenya as he was so important for my growth. I'll miss his loud breathing, stinky breath, random farts, his soft ears and multiple chins. This dog meant so much to me it really hurts to see him go. But I'm grateful he was in his house with someone he loved, I'm thankful I got to say goodbye to my baby. There will never be a dog like you buddy you're a one of kind. R.I.P. to my baby, my puppy, my bear, I won't forget you. I would really appreciate it if everyone would send me or tag me in any photos or videos of Kenya.

–Paris Jackson, Instagram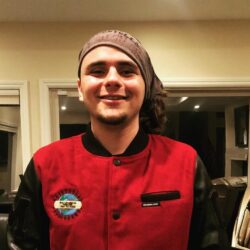 Birthday
February 13, 1997 (26)
Michael Joseph "Prince" Jackson Jr. is an American television personality, producer, and philanthropist, best known for his work in the entertainment industry. His father is Michael Jackson and his sister is Paris Jackson.
He made his television debut as a baby in the documentary "Living with Michael Jackson" in 2003, where he appeared alongside his father, the late Michael Jackson. In recent years, Prince has produced and hosted several television shows and documentaries, including "Michael Jackson: Searching for Neverland" and "The Last Days of Michael Jackson."
Prince has worked with several celebrities and musicians throughout his career. In 2018, he worked with rapper Omer Bhatti on a music video for his song "Automatic." He has also collaborated with his sister Paris Jackson on various philanthropic projects, including their charity organization "Heal Los Angeles," which focuses on improving the lives of underprivileged youth in the city.
Apart from his work in the entertainment industry, Prince has been actively involved in philanthropic activities. He has been a vocal advocate for environmental causes and has worked with organizations like the Rainforest Foundation Fund and Heal the Bay. In 2020, he launched his own non-profit organization, "The Heal Los Angeles Foundation," which aims to provide mentorship and educational resources to young people in the Los Angeles area.