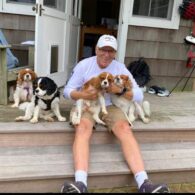 Cavalier King Charles Spaniels
At the time of his passing, Jimmy Buffett had four dogs, all Cavalier King Charles Spaniels. Buffett's dogs are named Lola, Gracie, Gigi and Jojo. Bubba loved dogs throughout his life, and just several days before he passed away, he posted a #ilikemydog music video on TikTok dedicated to his pups.
*And special thanks to Parrothead Kristin M, who let us know that his black-and-white Spaniel's name is Jojo!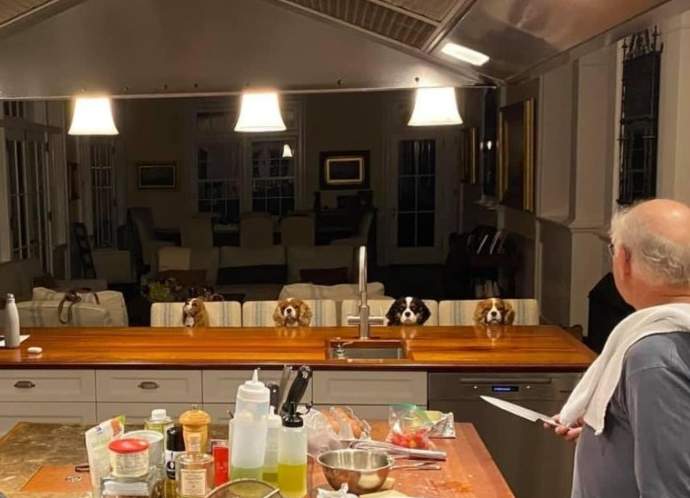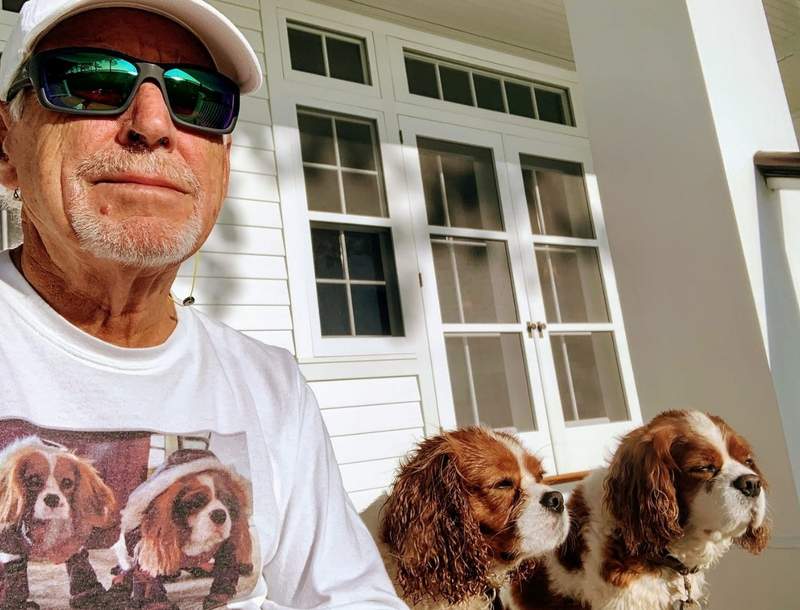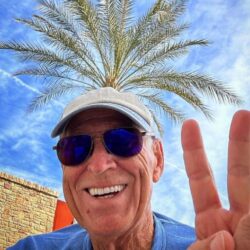 Birthday
December 25, 1946 (76)

Jimmy Buffett is an American musician, singer-songwriter, author, actor, and entrepreneur, best known for popularizing the "island escapism" lifestyle through his music and chain of Margaritaville restaurants, hotels, and merchandise. His most famous song, "Margaritaville," serves as the cornerstone of an empire that extends far beyond the realm of music. Buffett passed away on September 1, 2023, at the age of 76.
Buffett's discography spans over 30 studio albums, including multiple platinum and gold records. His 1977 album Changes in Latitudes, Changes in Attitudes features the hit song "Margaritaville," which peaked at number eight on the Billboard Hot 100 chart. The song later spawned a Margaritaville empire that includes restaurants, hotels, casinos, and even retirement communities. He has also written several best-selling books, including the novels Where Is Joe Merchant? and A Salty Piece of Land. As a testament to his multi-faceted talents, he has also acted in several films and television shows, such as Congo and From the Earth to the Moon.
Throughout his career, Buffett has collaborated with a range of artists and public figures. Notably, he teamed up with country legends like Alan Jackson for the song "It's Five O'Clock Somewhere," which won a Country Music Association Award. His relationship with singer and songwriter Kenny Chesney resulted in multiple joint concert tours. Additionally, he's worked with the Zac Brown Band, lending his tropical flair to their country roots. Buffett has even crossed over into the literary world, working with author Herman Wouk on the musical Don't Stop The Carnival. Outside of artistic endeavors, he partnered with billionaire Warren Buffett (no relation) for charity work and shared the stage with former President Bill Clinton during fundraising events.
Jimmy Buffett has received numerous awards and distinctions throughout his illustrious career. For example, he was nominated for two Grammy Awards, including Best Male Pop Vocal Performance for "Margaritaville." Additionally, he was inducted into the Mississippi Musicians Hall of Fame and received an honorary doctorate from the University of Miami. Beyond the music world, he won an Emmy for his work on the documentary The Making of Pump Boys and Dinettes.
While less publicized than his musical and business exploits, Buffett is also known for his commitment to environmental causes. He co-founded the Save the Manatee Club with former U.S. Senator Bob Graham, and his Singing for Change Foundation has donated millions to environmental programs.