Four very good dogs recently went on a field trip to Disneyland.
Thankfully, the adorable field trip was documented and shared on the internet. The pups all wore incredibly adorable hats, met their hero's (what's up, Pluto!), and rode a few rides. It wasn't all fun and games for the canine crew though.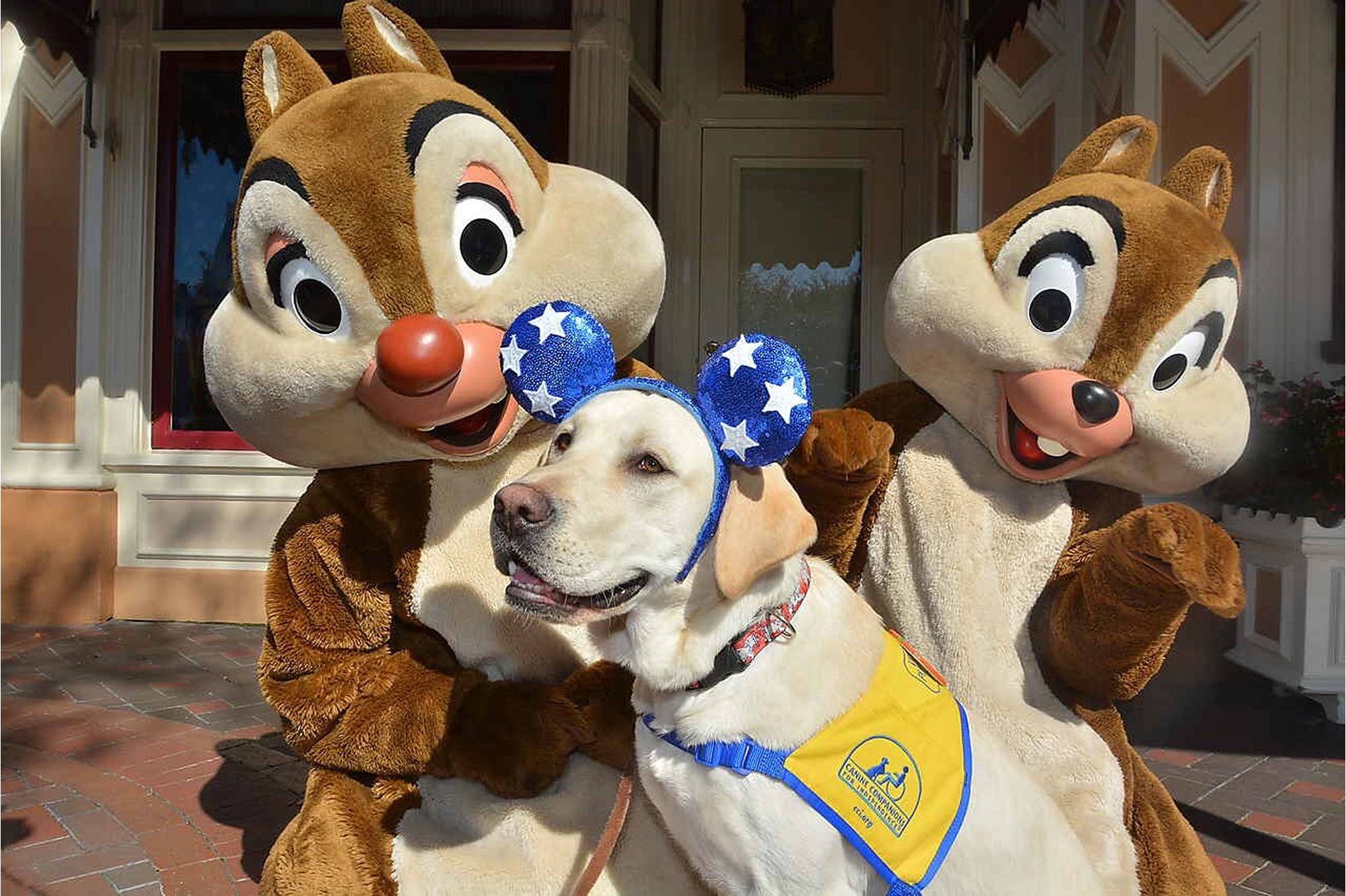 The dog-squad was actually there on a mission which arguably makes the whole thing that much more heartwarming. The dogs Aryssa, Chekov, Ortega, and Essie are service dogs in training with Canine Companions for Independence.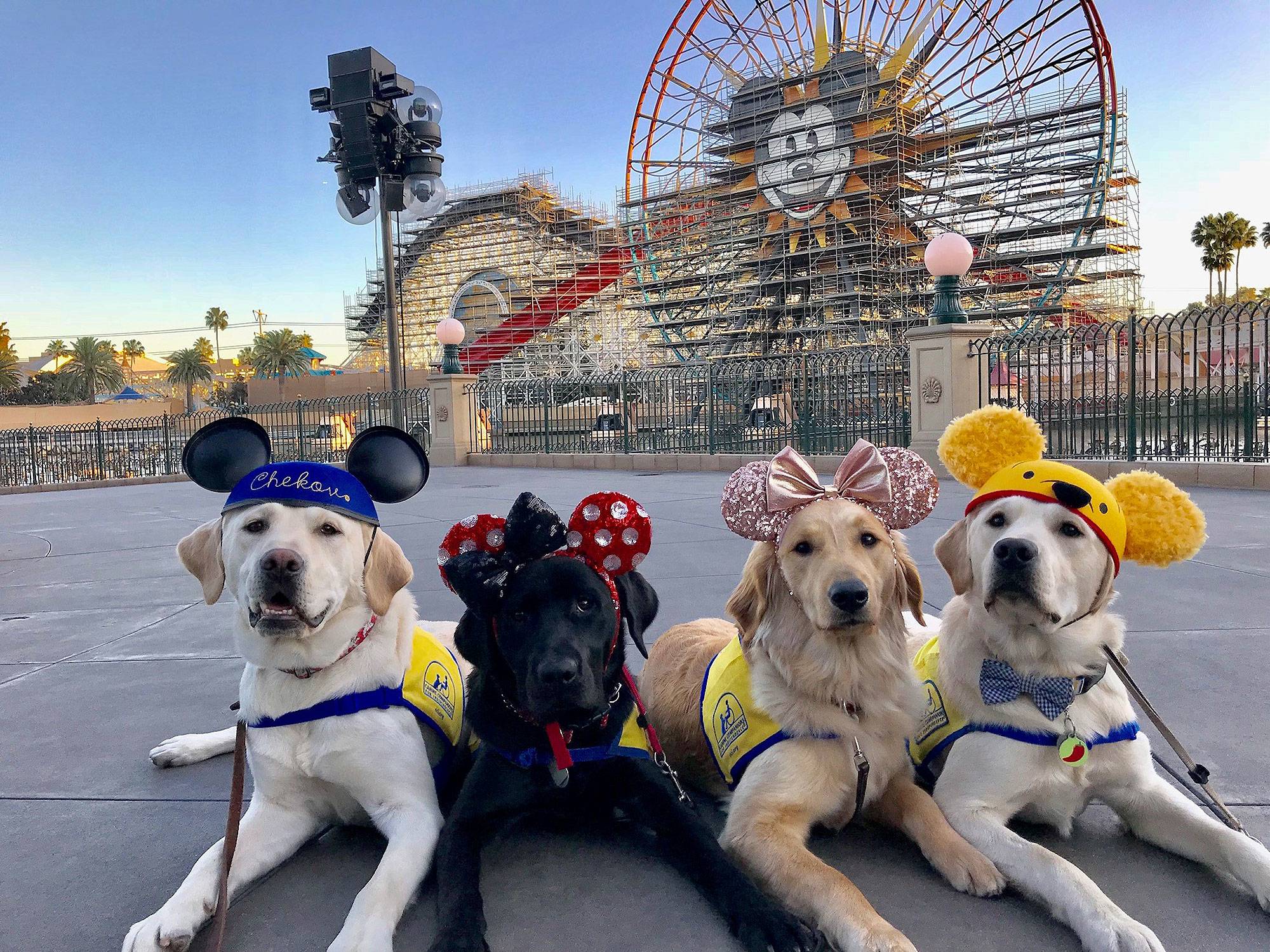 The crew ventured to Disneyland to experience the crazy amount of stimulation. People, noises, smells, and humans shoved inside of giant stuffed animals all rained down on the pups' senses but they handled it with poise and concentration. They've each proven that they can navigate the insanity of 'The Happiest Place on Earth' and soon will be paired with their own human to give assistance to.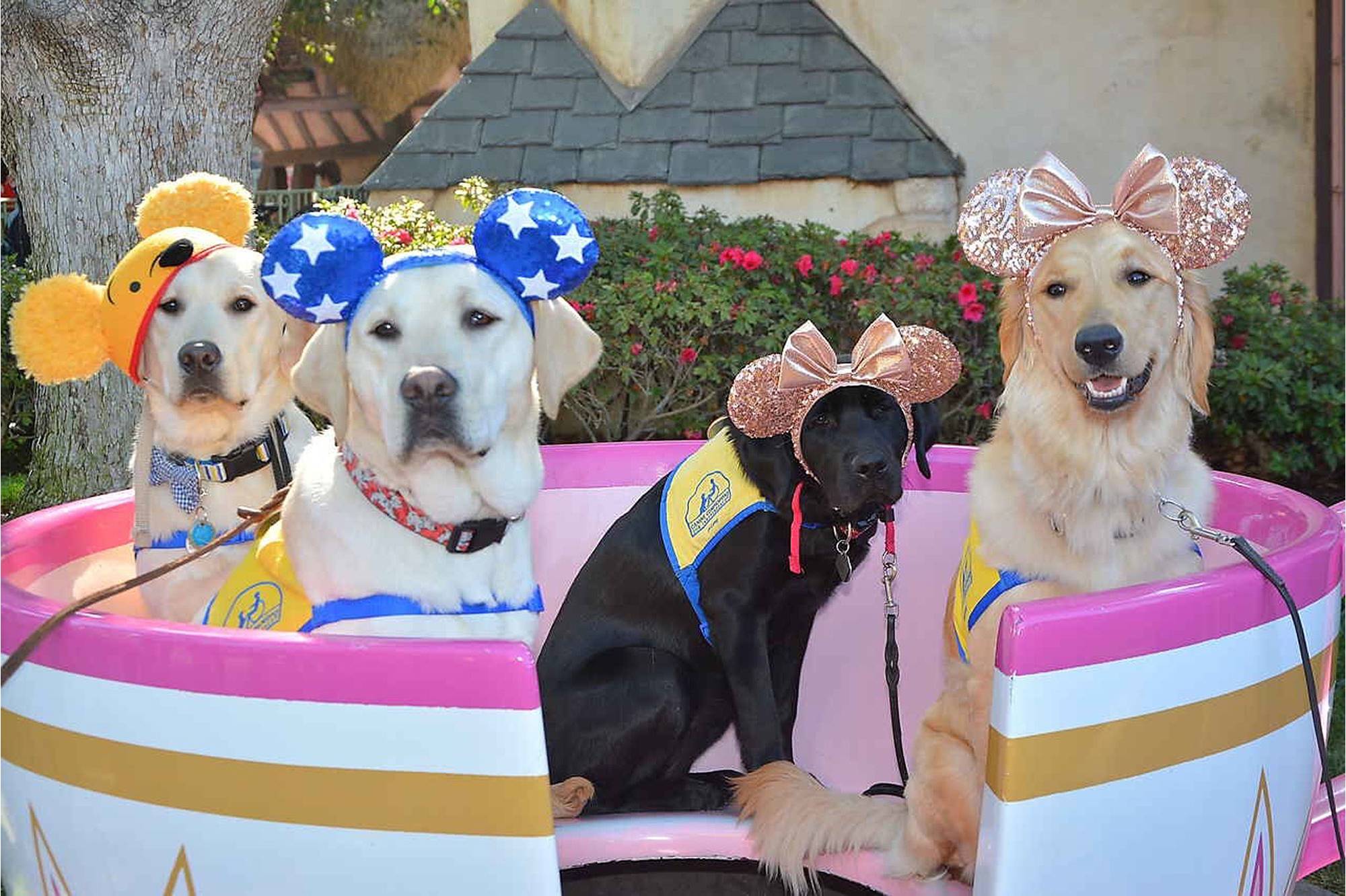 The Canine Companion's for Independence is a non-profit which provides a service dog to a human in need, free of charge.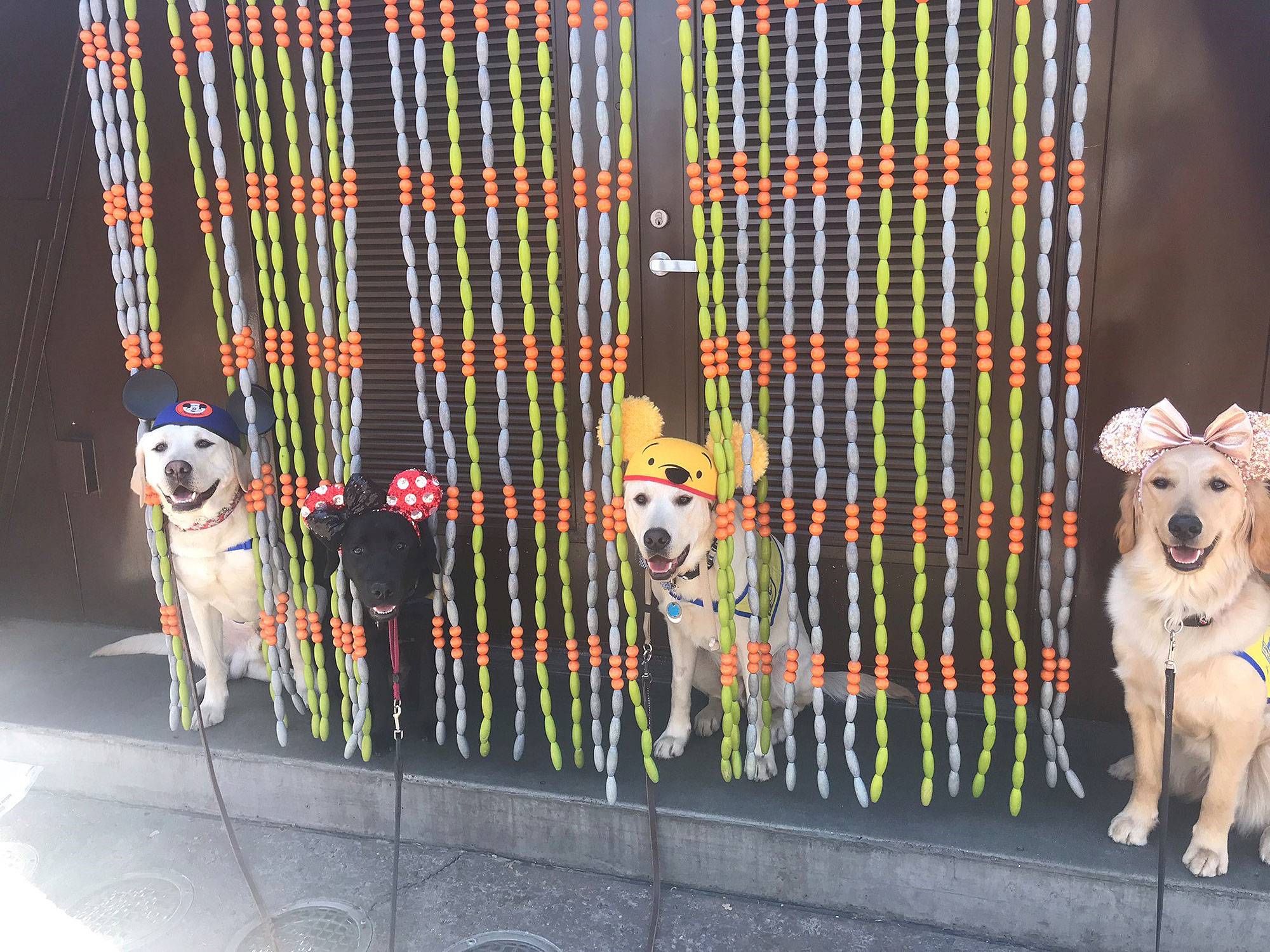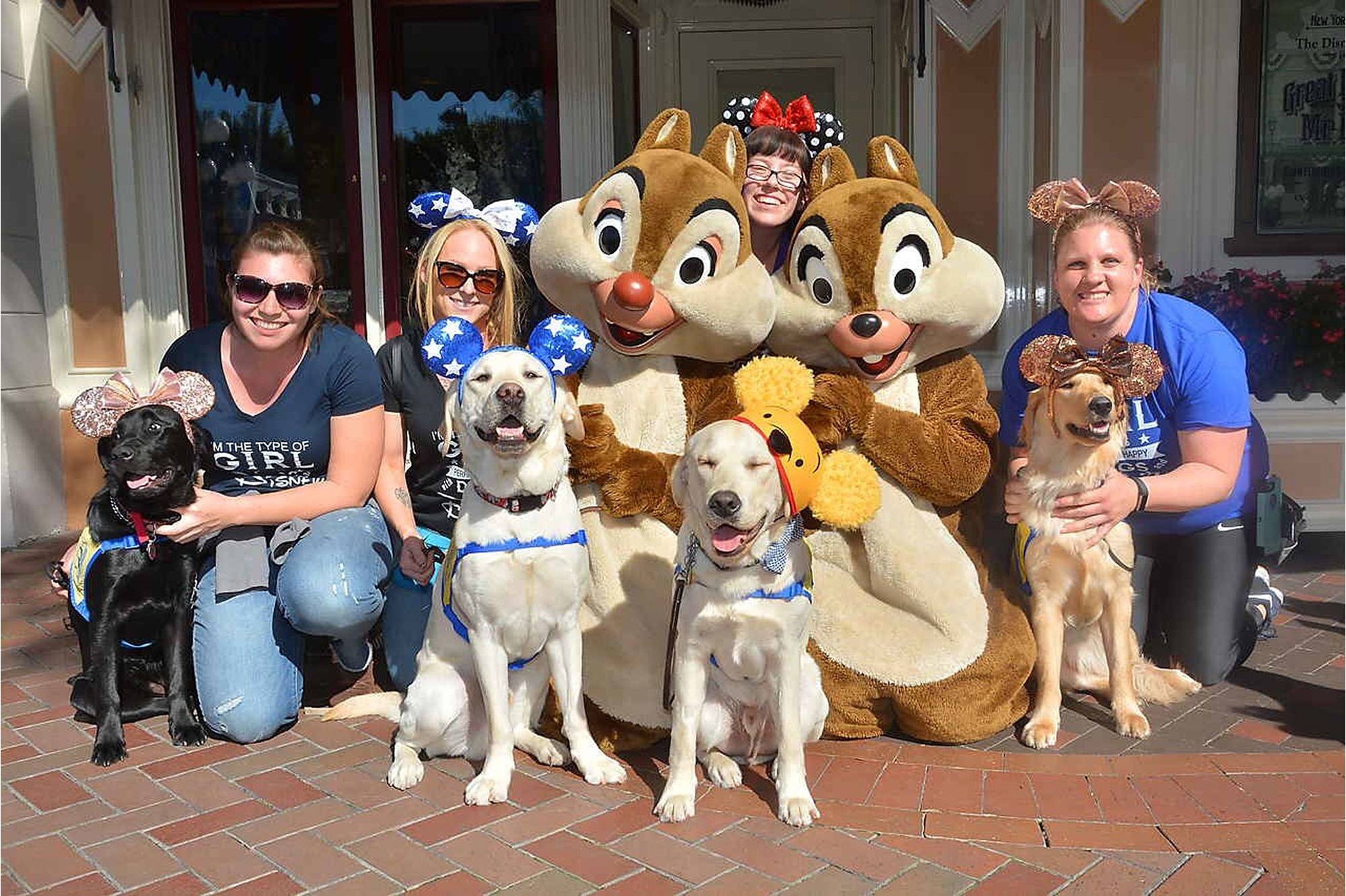 For more workin' dog stories, check out this government good boy or these pitbull rescues who turned into police dogs!