Seabiscuit was an American racehorse and one of the original rags to riches stories. He lived from May 23, 1933, to May 17, 1947, and his captivating tale of resilience and courage is still told today! This incredible American racehorse won 33 races despite being considered an undersized and underbred horse. He captured the hearts of millions with his exceptional speed and determination transforming him into one of the most beloved horses during The Great Depression. Seabiscuit remains an inspiring example for anyone looking to push boundaries and conquer seemingly insurmountable odds!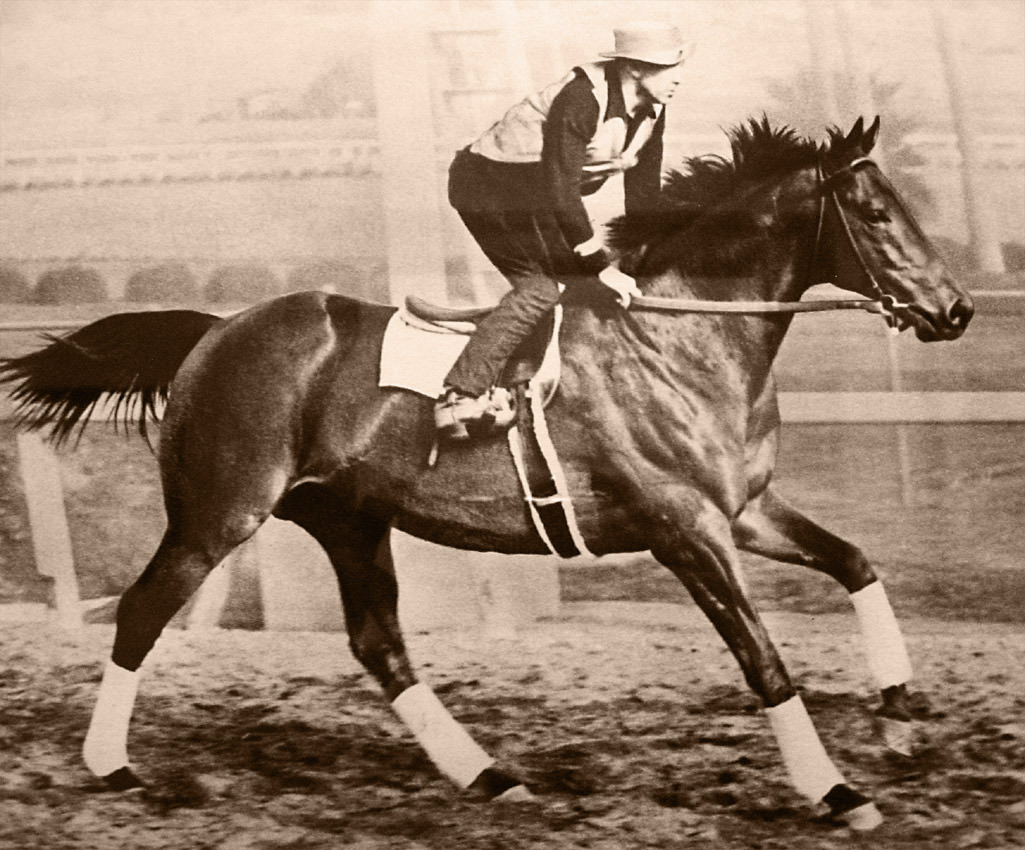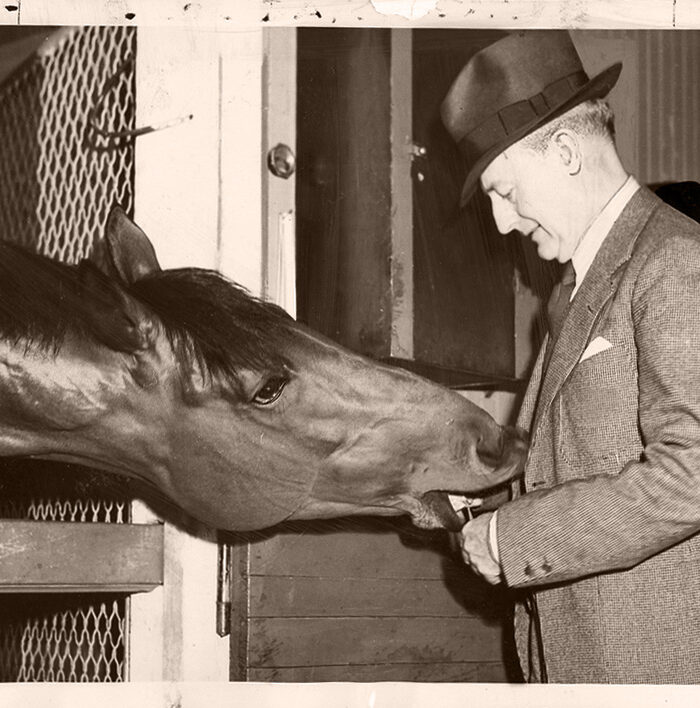 Seabiscuit had a rough start to his life and racing career
He was born into a difficult situation and endured ill health from an early age. After failing to place in his first 17 races and usually finishing back in the field, his owners at Wheatley Stable sold him to automobile entrepreneur, Charles S. Howard. That's when he was discovered by his soon-to-be new trainer, Tom Smith. After a chance meeting between Seabiscuit and trainer Tom Smith, an incredible journey was set into motion. With his unorthodox training methods, Tom slowly brought Seabiscuit out of lethargy – but the story didn't stop there! Canadian jockey Red Pollard (1909–1981) joined forces with Seabiscuit soon after from Mexico and together they had 8 races in the East Coast: winning several big prizes such as The Detroit Governor's Handicap ($5,600 USD) & The Scarsdale Handicap ($7,300 USD). In modern times, that would be around $120,000 and $150,000 USD. Regardless of the amount, an epic collaboration was soon to create history!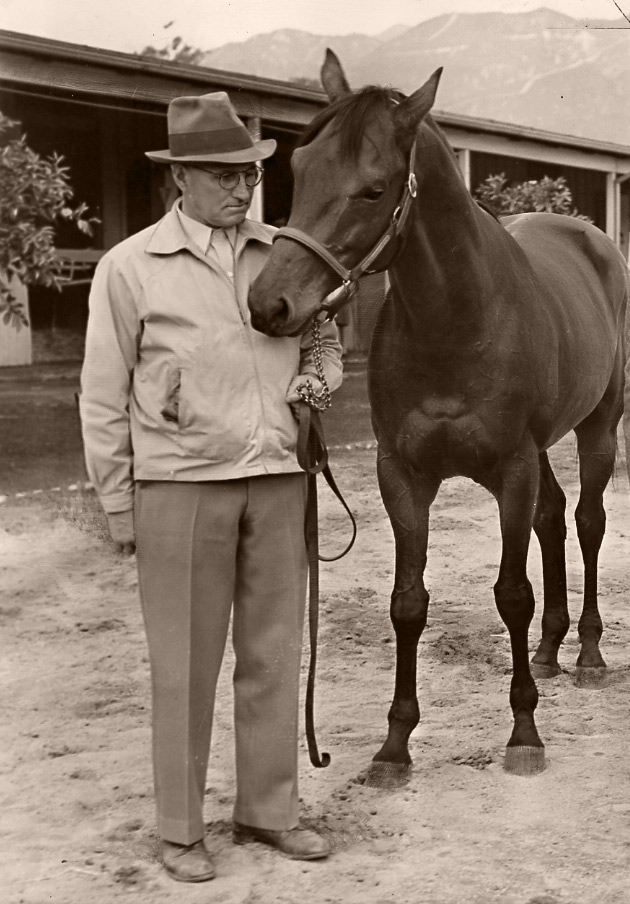 Seabiscuit went from an underdog to record breaker
From then on, Seabiscuit competed in 33 races throughout the years, including a legendary match race against Triple Crown winner War Admiral. On November 1st, 1938, Seabiscuit beat War Admiral in a thrilling match race that was broadcast across the nation and watched by over 40 million people. The stunning upset for War Admiral cemented Seabiscuit's status as one of the greatest racehorses of all time. Of his 33 races, Seabiscuit won an impressive 24 of them, finishing second 7 times and third twice. He also set multiple track records during his career: breaking existing records at Del Mar Racetrack (1937), Tanforan Park (1938), Agua Caliente Racetrack (1938), Bay Meadows (1939) and Santa Anita Park (1940).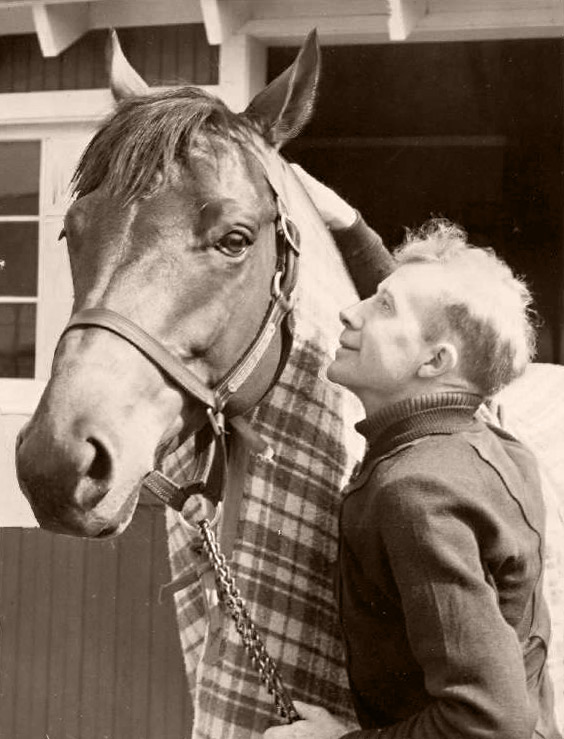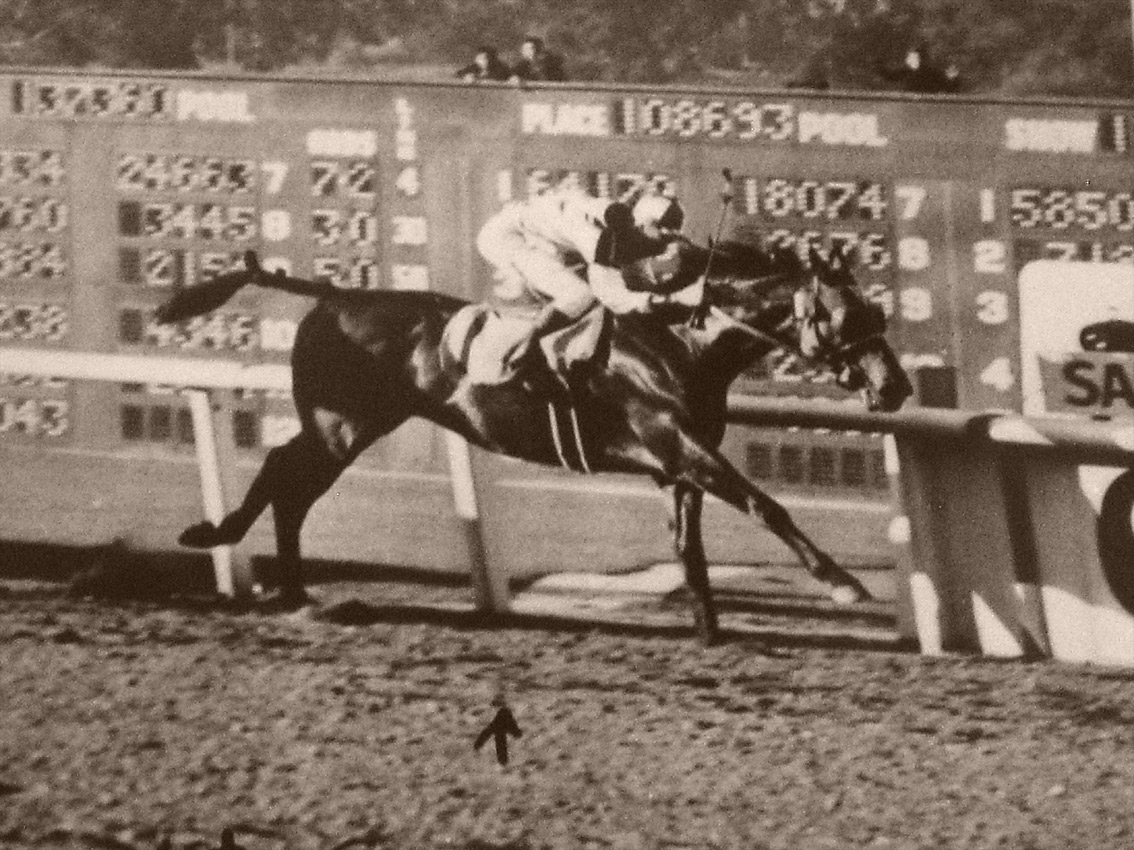 Seabiscuit: Probably the most famous celebrity horse
After becoming one of the most successful horses in history and taking his place as a beloved symbol of hope to millions of people during the Great Depression. His success caused a sensation in America that is still remembered today: articles were written about him, books were published about his life story, songs were composed about him and even movies were made about him!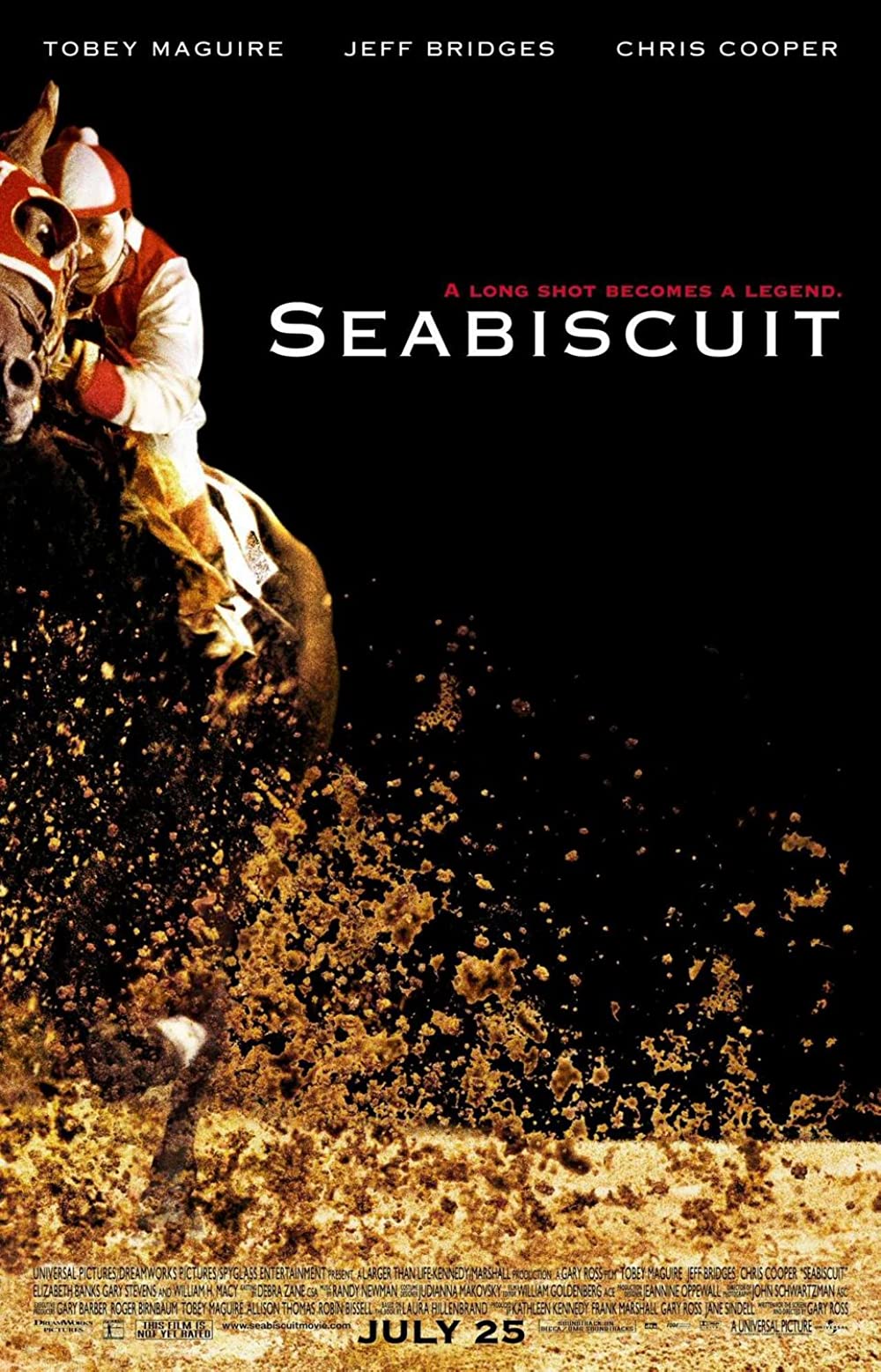 Seabiscuit becomes a modern pop culture icon
50 years after his passing, the story of Seabiscuit was adapted into a feature-length film in 2003. Directed by Gary Ross and based on the book "Seabiscuit: An American Legend" by Laura Hillenbrand, the movie follows the true story of horse and jockey duo Seabiscuit and Red Pollard. It stars Tobey Maguire as Pollard, Jeff Bridges as Charles S. Howard, Chris Cooper as trainer Tom Smith and William H. Macy as radio broadcaster Tick Tock McGlaughlin.
The movie was well received critically, with an 83% rating on Rotten Tomatoes and a 79 Metascore rating on Metacritic. It was also commercially successful, grossing over $120 million worldwide against a budget of $60 million. The movie garnered 7 Academy Award nominations, including Best Picture and Best Actor for Maguire; it ultimately won two: Best Original music score and Best Sound Editing.
Seabiscuit was much more than just a successful racehorse. He was a symbol of hope and determination during the Great Depression, capturing the hearts of millions and inspiring generations to come.
For another record-breaking horse, check out Alvin the Mini Horse who won a Guinness World Record.