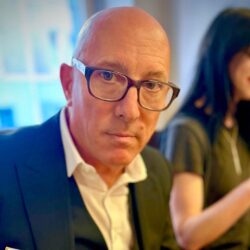 Birthday
April 17, 1964 (59)
Maynard James Keenan is an American singer, songwriter, musician, record producer, actor, and winemaker, best known as the lead vocalist for the rock bands Tool, A Perfect Circle, and Puscifer.
Keenan's career trajectory took a significant turn when he became the frontman for Tool. Their albums, such as "Ænima," "Lateralus," and "10,000 Days," are milestones in progressive metal. His work with A Perfect Circle, including albums like "Mer de Noms" and "Thirteenth Step," showcases a different facet of his musical versatility. Puscifer, his other project, blends comedy and cabaret with music.
Collaboration has been a cornerstone of Keenan's career. He has worked with a diverse array of musicians, including Trent Reznor of Nine Inch Nails, Rage Against the Machine's Tom Morello, and Deftones' Chino Moreno. Other notable collaborations include those with Billy Howerdel, James Iha, Jeordie White, Jon Theodore, and Carina Round. His work with Tim Alexander of Primus and Danny Carey, Adam Jones, and Justin Chancellor of Tool has been particularly influential in shaping the sound of progressive metal.
Keenan's contributions to music have been recognized with several awards. Tool's album "Lateralus" won a Grammy Award for Best Metal Performance in 2002. He has also received critical acclaim for his work with A Perfect Circle.