 No Pets (Monika Linkytė)
Monika Linkytė does not have any reported pets.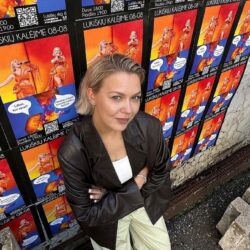 Birthday
June 3, 1992 (31)
Monika Linkytė is a Lithuanian singer who gained significant attention as a participant in the second season of "Lietuvos Balsas," the Lithuanian version of "The Voice."
Her journey into the world of music began to flourish after her appearance on "Lietuvos Balsas." She later represented Lithuania in the Eurovision Song Contest 2015, performing "This Time" with Vaidas Baumila, which became a hit in Lithuania. Linkytė's musical style has expanded to include various albums, singles, and tours, such as her debut album "Walk with Me" in 2015.
Collaborations have played an integral role in Linkytė's career. Some of the individuals include Vaidas Baumila, Martynas Kavaliauskas, and VIG Roses' members Egidijus Dragūnas, Donatas Montvydas, and Justinas Jarutis. She has also teamed up with international artists, such as performers from the Eurovision family like Polina Gagarina, Guy Sebastian, and Loïc Nottet.
Monika Linkytė's recognition in the industry has not gone unnoticed. She was nominated for the Best Female Artist at the M.A.M.A. awards in 2015. Her participation in Eurovision 2015 resulted in 18th place.