Last time we wrote about the amazing Sir Patrick Stewart, he had taken in a lovely foster pitbull named Ginger when he was promoting the film Logan with Hugh Jackman. His wife Sunny Ozell and him fell in love with Ginger right away. He said after not owning a dog in 50 years, Ginger really changed his outlook on dogs and life. He has plans to move back to his native England, but he discovered the unfair regulations against pit bulls in the U.K.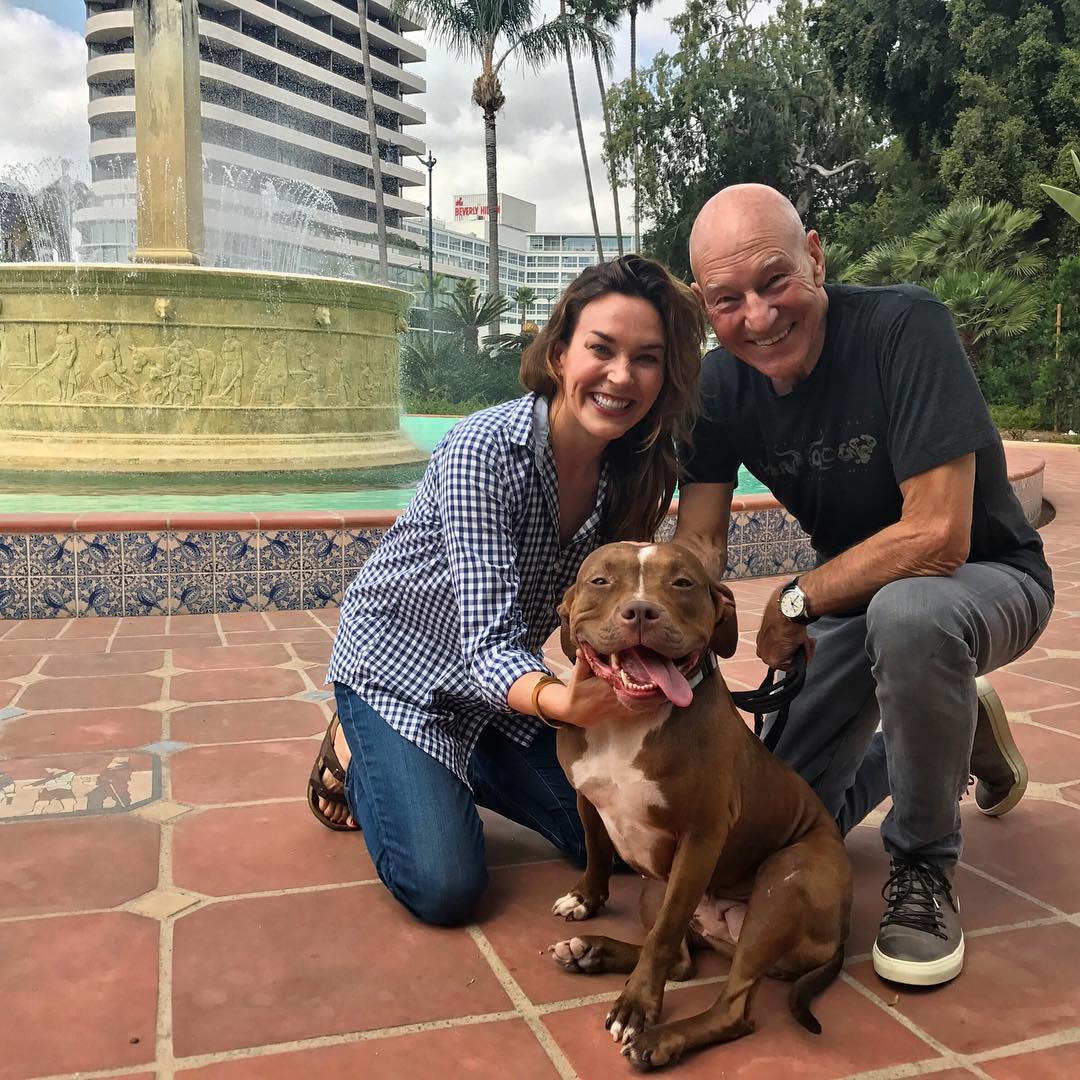 This combined with the fact that Ginger was a rescued fight dog, led to him campaigning for National Dog Fighting Awareness Day. While sad he couldn't take Ginger with him, he would be sure to find her a happy furever home. He then found out Ginger had hidden injuries from her rough start at life and decided to look after her until she recovered.
Dan tambourine of Crossroads Pet Resort helped Ginger with her surgery and rehabilitation. And after several months together, Dan couldn't let her go. Now Ginger is living with Dan, four other rescue dogs and a large senior cat. She enjoys going for jobs, swimming in Dan's pool and joining him for work helping other animals.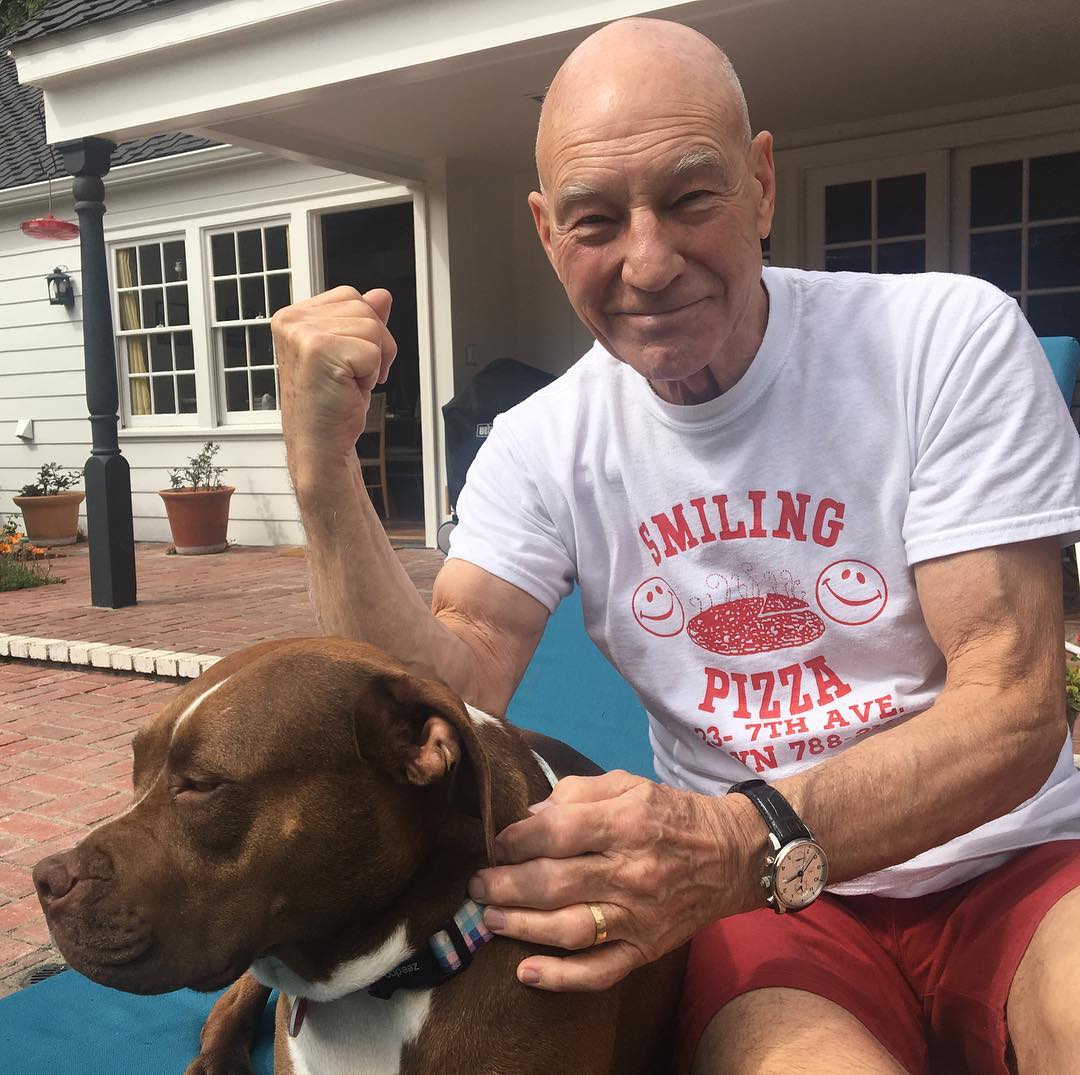 To honour Ginger and support dogs in need and the kind humans that help them, Stewart is raising $20,000 for the Wags and Walks shelter which saved Ginger. This amount will save 30 dogs, getting them and their foster humans everything they need for a great start in life. In just one day, he already raised over $14,000. With two weeks still left, he's sure to help out a ton of dogs in need! Check out his fundraiser on Facebook.