 No Pets (Chris Jones)
Chiefs defensive tackle Chris Jones doesn't have any pets.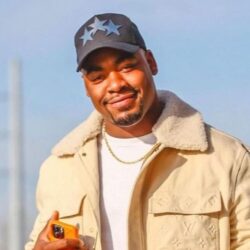 Birthday
July 3, 1994 (29)
Chris Jones is a professional American football player and defensive tackle for the Kansas City Chiefs of the NFL. He was drafted by the Chiefs in the second round of the 2016 NFL Draft and has since become a major contributor and leader on the team's defensive line. Jones has played an integral role in the Chiefs' success, including helping them to a Super Bowl victory in 2020. He is known for his tenacious play, leadership, and versatility on the field. Off the field, Jones is an active contributor to his community, participating in various youth-focused programs and charity events. He also makes time to mentor younger players, both in the NFL and at his alma mater, Mississippi State University.