If you've seen the new Netflix docuseries Gunther's Millions or not (you should if you haven't), you may have seen headlines or read about Gunther IV, a German shepherd known as the world's richest dog.
With the elaborate documentary, the fictional backstory, all the info out there, and the fact that there are multiple Gunthers, it's hard to keep track of everything. So we've created a recap to help you know every VIP of the Gunther dynasty.
Is Gunther's Millions a true story?
Well, yes and no… The story told of Gunther IV in Gunther's Millions is true, in that it reveals the backstory of Gunther IV to be untrue. Gunther's Millions dives into the already unbelievable story of Gunther IV, starting back in 1992, up until 2023, with his grandson, Gunther VI.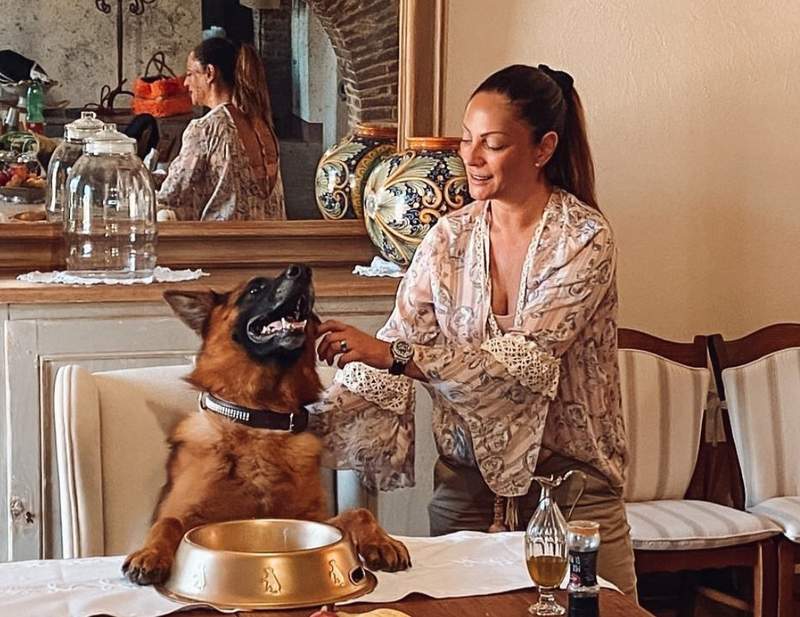 A key turning point in the docuseries is when Gunther's handler and owner, Maurizio Mian, admits that he fabricated the story of Gunther IV's origin and his wealth. Mian claimed that Karlotta Leivenstein, a German Countess and family friend, left her $80 million fortune to her dog, Gunther III. Mian was entrusted as Gunther III's caretaker and for the following generations of Gunthers. This story was made up. But Gunther's, and Mian's, fortune is real.
Who is German Countess Karlotta Leibenstein?
Lets's start off with Karlotta Leibenstein, also known as Charlotte Leibenstein. Maurizio Mian claimed that Leibenstein was a very wealthy family friend, who had only a son left in her family. The son, named Gunther, had a dog named Gunther III Yes, that sounds pretty strange, but with the whole story so fantastic, people just accepted the names. Mian was also good friends with Gunther and his dog. Gunther, the human, suffered from depression and died by suicide at the age of 26. With no family left, Leibenstein put her $80 million into a trust for he son's beloved dog, along with instructions on his care. she put Mian in charge of Gunther III and the Gunther Trust.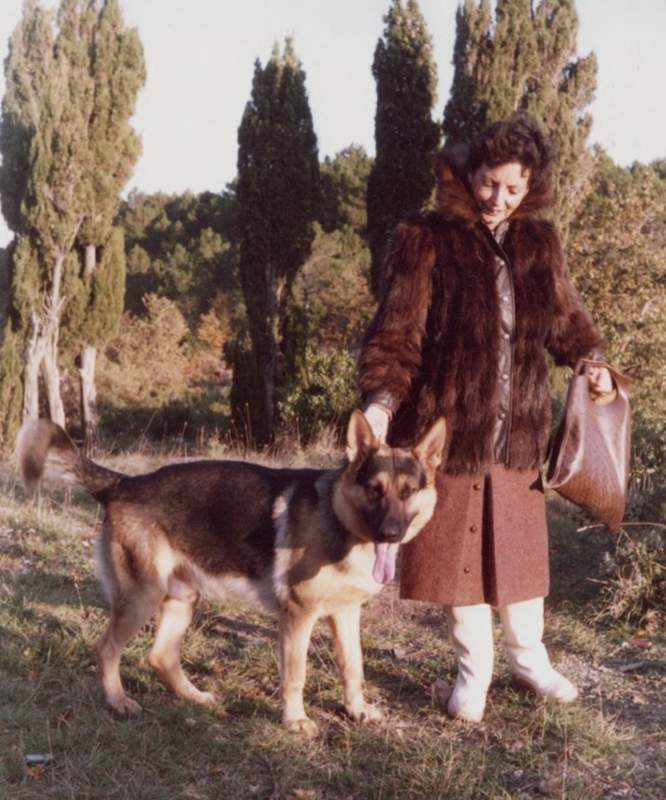 It ends up, Karlotta Leibenstein and her story were made up by Mian. The $80 million was actually from Mian's family. The photos showing the countess were actually of an unnamed family friend who helped Mian's family shelter their fortune from taxes.
Who is Maurizio Mian?
Maurizio Mian was the official handler of Gunther III, IV, and V, and currently for Gunther VI. He's also CEO of the Gunther Corporation. He's the heir to his family's pharmaceutical company, which is where the $80 million came from. He created the story about the Countess and Gunther to help hide the source of his wealth, as well as to generate publicity. He had the help of his now ex-wife Carla Ricittelli, who is still the main representative of The Gunther Trust.
Who is Gunther III (really)?
Since Gunther III isn't really the dog of a man called Gunther, who is he really? Gunther III was owned by Antonella Signorini, Mian's girlfriend in the 1980s. He was actually named after Gunter Sachs, an ex-husband of iconic French actress Bridget Bardot. And the "III" is because he was her third German Shepherd. Gunther III was born in 1980 and got very ill in 1984. Mian was able to miraculously heal Gunther III with a new osteoporosis drug his family's company had just developed. Along with Signorini, Mian used Gunther III to gain publicity for the drug. They eventually lost the attention of the press, which led to Mian using Gunther III for the story of the Countess. Gunther III passed away in 1992 at the age of 12.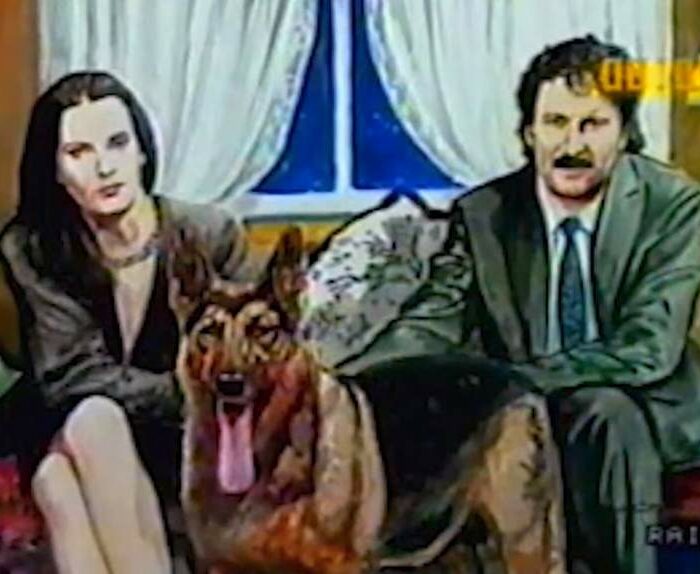 Who is Gunther IV, the world's richest dog?
Gunther IV was known as "the world's richest dog" throughout the 1990s and the 2000s. He was a direct relative of Gunther III, but not his actual son. He was well-known in his home country of Italy during this time, with Mian always working to keep Gunther IV and himself in the spotlight.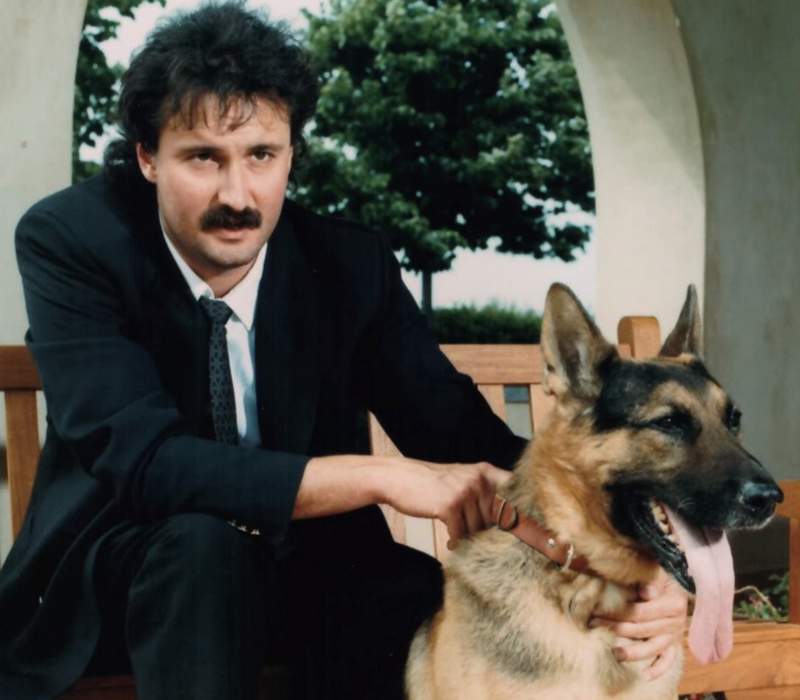 How much did Gunther IV inherit and what was his net worth?
Gunther IV "inherited" an estimated $65 to 80 million USD, when his father, Gunther III passed away in 1992. In 2000, BBC News estimated Gunther IV's net worth to be around $200 million.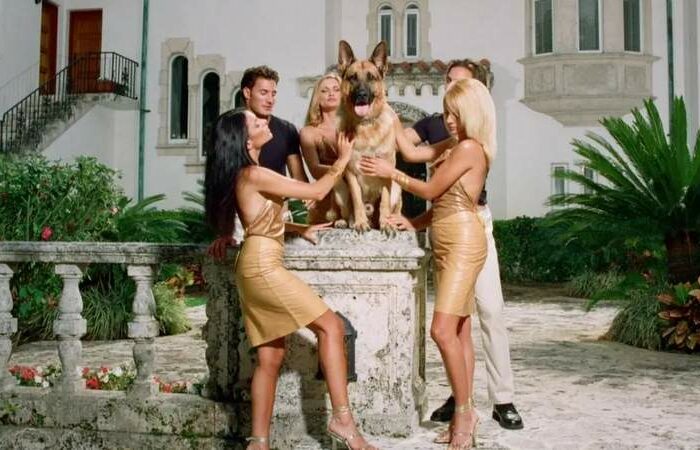 Where did Gunther IV live?
Gunther IV lived in Pisa, Italy from 1992 until 2000. Mian, Carla Ricittelli, and Gunther IV moved to Miami in 2000. This is when Gunther famously bought Madonna's mansion for $7.5 million. He also owned additional properties in Italy, German, and the Bahamas.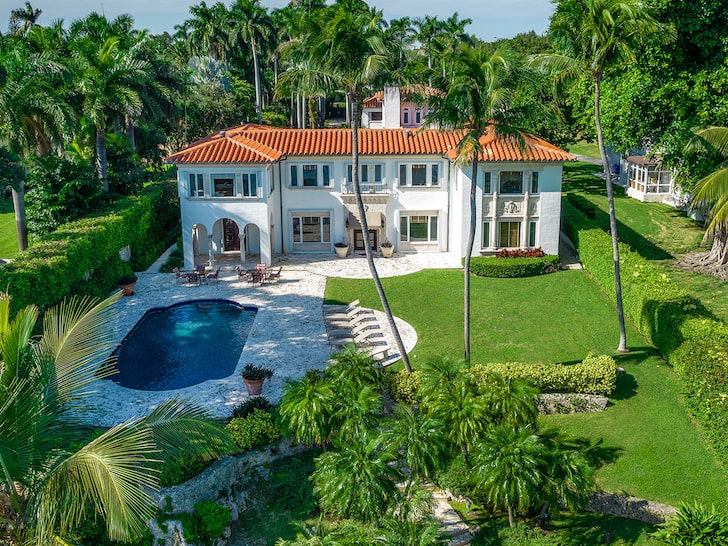 How old is Gunther IV and is he still alive?
Born in 1992, Gunther IV was 13 years old when he passed away in 2005. With several generations in the Gunther dynasty and the story of Gunther IV resurfacing multiple times over the last two decades, many people are confused about if Gunther IV is alive today and how old he is. With their names so similar, many people mix up Gunther IV with his current living grandson, Gunther VI, both when googling for the world's richest dog or writing articles about him.
Who is Gunther V?
Gunther V lived from 2005 until 2018. He managed to keep a much lower profile than his rockstar dad.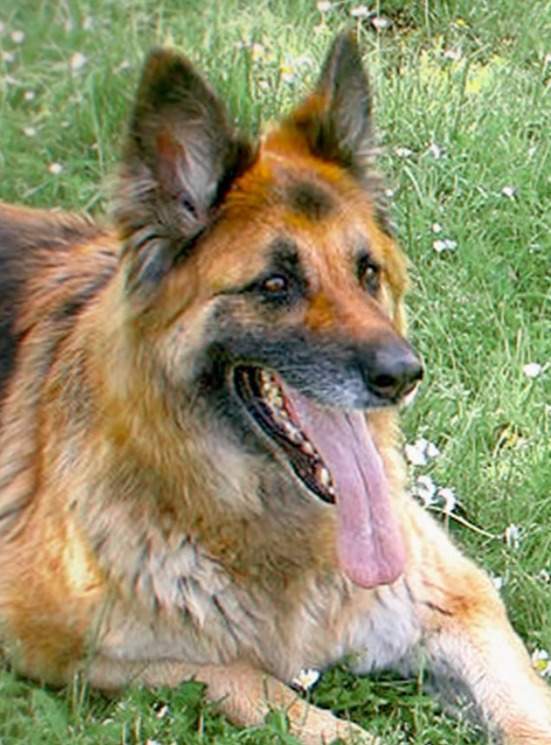 Who is Gunther VI and how much is he worth?
Gunther VI, the grandson of Gunther IV, is the current world's richest dog. Gunther VI's net worth is estimated to be between $400 and 500 million. He was born in 2018 and appeared in Netflix's 2023 docuseries Gunther's Millions.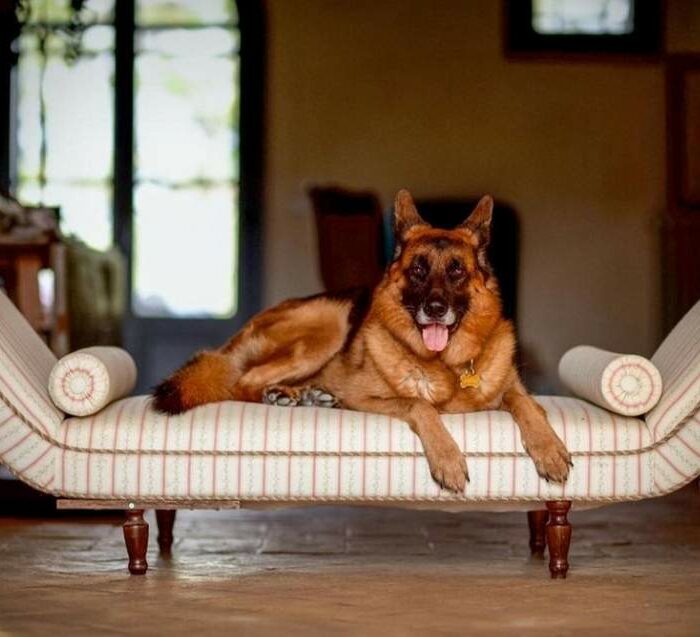 Where does Gunther VI live?
Gunther VI currently lives in his Villa in Tuscany. He also owns other properties in Italy, German, and the Bahamas. In late February 2023, Gunther VI added Nicolas Cage's private island in the Bahamas to his real estate portfolio.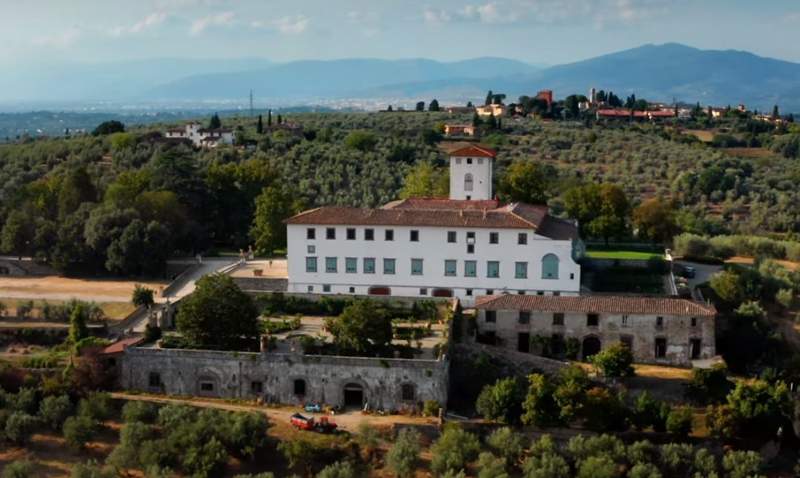 Gunther VI sold Madonna's former mansion for $32 million in November 2023, making a pretty solid return on the investment his grandfather made. The news of the sale went viral, launching Gunther VI back into the celebrity pet spotlight. Madonna even posted about it.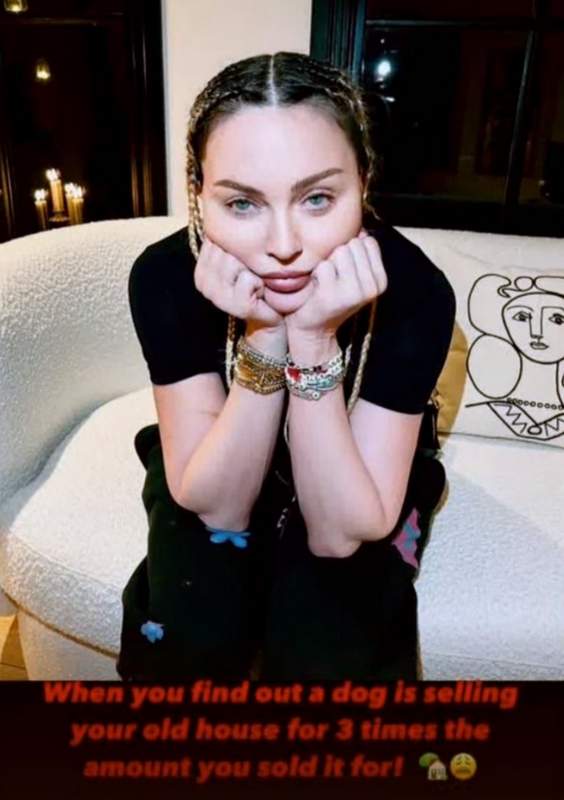 Does Gunther VI have children or an heir?
Gunther's Millions didn't say if there is a Gunther VII in line to take the throne. But Gunther VI is seen with several young German Shephards in his Tuscan villa, but there was no confirmation if they are his puppies. It could be they want to keep that information private. On the topic of the Gunther bloodline, a sad part of the docuseries was when Mian started working with a champion German Shepherd breeder in Italy. Despite his high reputation, the breeder had dozens of Gunther V's offspring and relatives kept in very inhuman conditions. But luckily, 53 German Shepherds were rescued and found forever homes.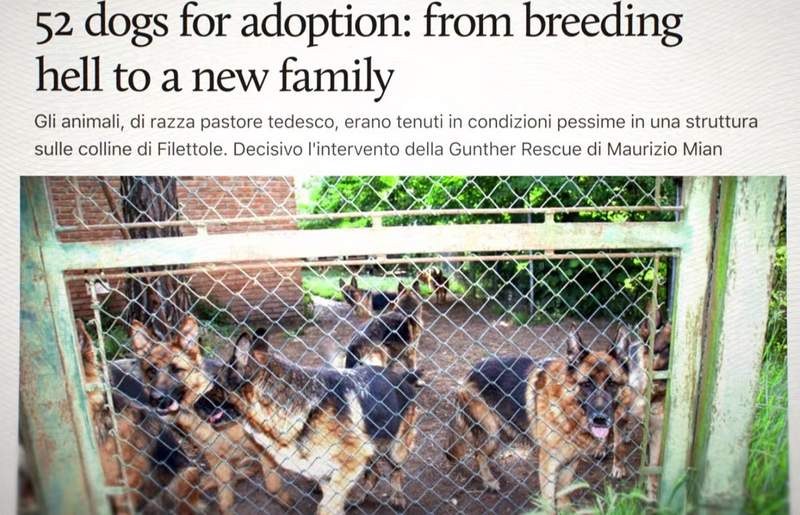 What is the Gunther Trust and Gunther Corporation?
With "Gunther's" vast wealth, set up a trust to handle it, along with a corporation for his variety of businesses, projects, and major purchases. During Gunther IV's reign, this included buying Pisa's football team, starting his own record label, band, and recording an album, and opening a huge nightclub in Italy called Bow Lab. After the 9/11 terrorist attacks, Gunther IV started a charity to help animals affected by it called Pause for Paws. He also set up a luxury ranch in Europe where pets could stay while their humans took extended holidays. As seen in Gunther's Millions, Gunther VI hopes to purchase an island in the Bahamas to use as an animal sanctuary.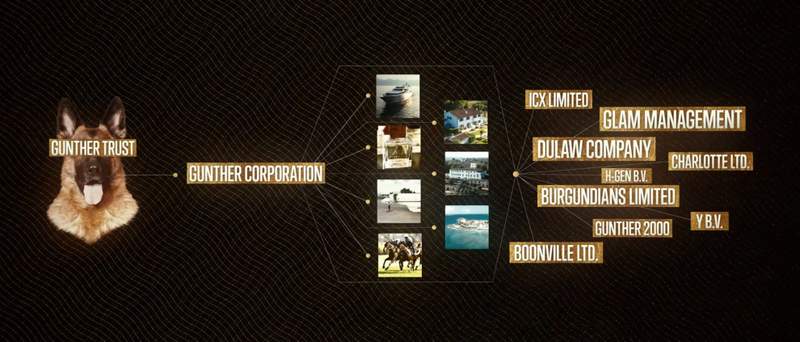 Who are the other main humans involved in Gunther's Millions?
For more info, check out the celebrity pet profiles of the main cast of Gunther's Millions below:
Maurizio Mian – Gunther IV-VI's handler and CEO of The Gunther Corporation
Karlotta Leibenstein (Charlotte Liebenstein) – The German Countess
Cristina Mian – Mother to Mian's daughter and ex-girlfriend
Carla Riccitelli – Main representative to The Gunther Trust and Mian's ex-wife
Antonella Signorini – Mian's ex-girlfriend and owner of Gunther III
Lucy Clarkson – Head of PR for The Gunther Trust
Lee Dahlberg – Official spokesperson for Gunther VI and The Gunther Trust
Bonus – The actual music video from Gunther IV's band: