Stories of survival, like Izzy the Burmese Mountain Dog, have been keeping spirits high for those who have lost everything in the California wildfires. With fires still raging and firefighters up against insurmountable odds, people have had to abandon their homes and occasionally their beloved family pets to escape the blaze.
Odin, a 1.5-year-old Great Pyrenees pup is hailed as a hero.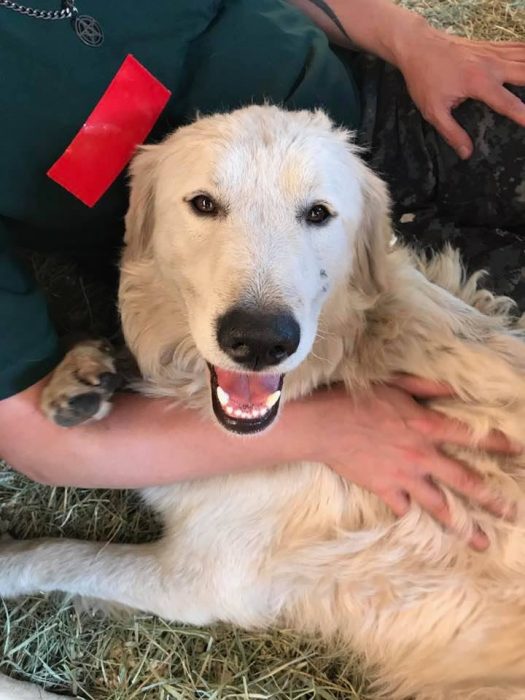 Odin's family, Roland, Ariel, Scott, and Stephen, lost everything in the Tubbs fire which devastated Sonoma County. They had minutes to load up their animals and run from the advancing firestorm. Roland Tembo Hendel posted about his dog's bravery during the chaos on Facebook, stating "Despite the sounds of exploding propane tanks, twisting metal, and the hot swirling winds, Odin refused to leave our family of 8 bottle-fed rescue goats.
Hours later when we had found relative safety we cried for Odin and our goats. I was sure I had sentenced them to a horrific and agonizing death."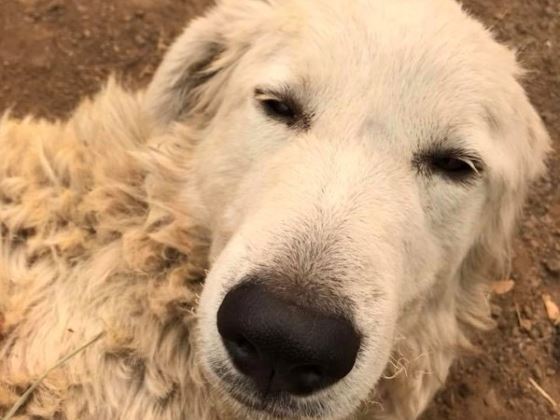 While escaping the fire, Roland managed to coerce Tessa (Odin's smaller, more compliant sister) into the car but Odin flat-out refused to leave his goats. He knew they were in danger, and he knew that it was his job to protect them. Needing to save the rest of the family, Roland had no choice but to leave Odin and the goats behind.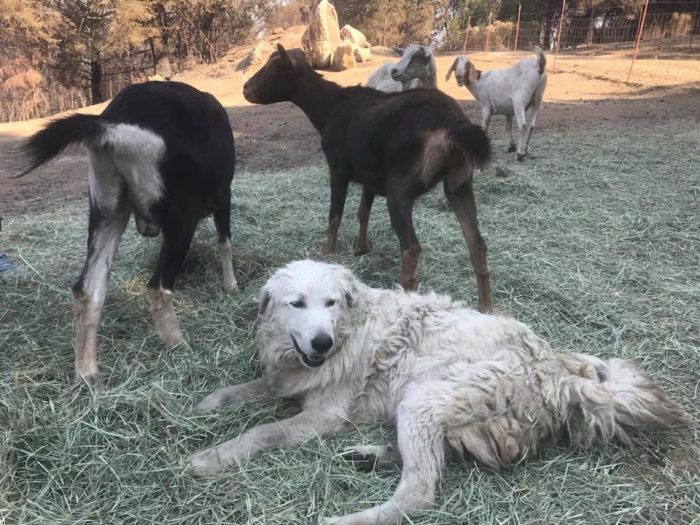 Days later, they were able to return to the property. With heavy hearts, they saw that everything they had once owned was destroyed. The family thought there was no way Odin and 8 baby goats could survive a fire that had melted their pickup truck.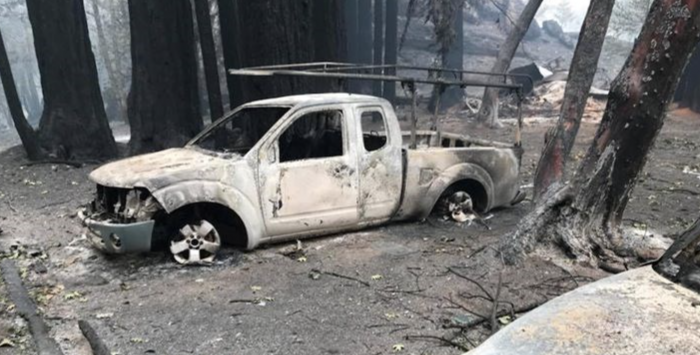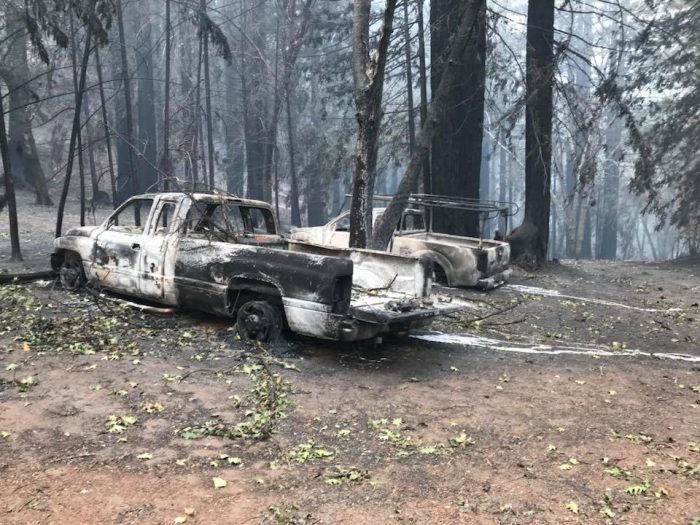 Amazingly, it was at this moment when 8 baby goats came running towards them. Odin followed weak and limping, with his "once thick and beautiful coat singed orange, and his whiskers melted." The crew of survivors also had several small deer who had "come to [Odin] for protection and safety." Only a dog named after the Norse God of War and Healing could achieve something so amazing.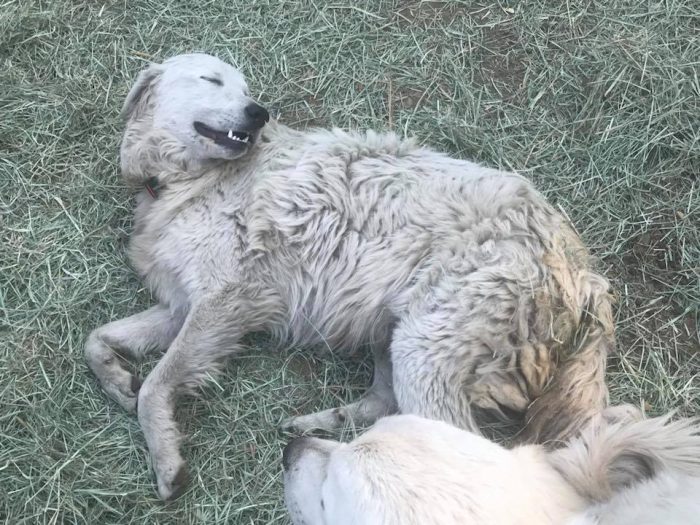 Odin's paw-pads were burned and his eyes cloudy from the smoke, but he's in remarkable shape for what he's been through. He's expected to make a full recovery. The goats were all in good shape as well, and the wild deer have since returned to what's left of the forest. The family is planning to rebuild their lives, they're accepting donations online to pay for a fresh water supply and shelter for Odin and the goats, donating anything extra to Sonoma County Wildlife Rescue Center.
Odin got to enjoy a full spa treatment at the groomers and nice steak after the ordeal. We're assuming he found a babysitter for his goats while he enjoyed some much-deserved rest and relaxation.