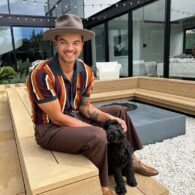 Ronnie (Dog)
In February 2020, Guy Sebastian shared the news on social media that his family was growing! Already parents to parents to 7-year-old Hudson and 6-year-old Archer at the time, Guy and Jules Sebastian added Ronald (Ronnie) Rodriguez Sebastian to the family[1].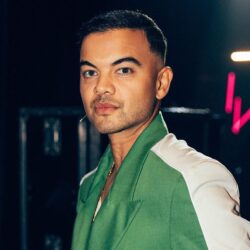 Birthday
October 26, 1981 (42)
Guy Sebastian is an Australian singer-songwriter who first gained attention as the winner of the inaugural season of 'Australian Idol' in 2003.
Sebastian's discography is a testament to his musical journey, beginning with his debut album 'Just as I Am' in 2003, which quickly went multi-platinum. His subsequent albums, including 'Beautiful Life' and 'Armageddon', have further cemented his status in the music world. His singles such as "Angels Brought Me Here" and "Like It Like That" have become chart-toppers, showcasing his ability to resonate with a wide audience. His television roles, particularly as a judge on 'The X Factor Australia', have also contributed to his public profile.
Collaboration has been a significant aspect of Sebastian's career. Notable collabs include those with Lupe Fiasco in "Battle Scars," which achieved international success. He has also worked with Jordin Sparks on "Art of Love," Eve on "Who's That Girl," and Robin Thicke on "Elevator Love." Collaborations with Brian McKnight, Steve Cropper, John Mayer, and Mya further illustrate his ability to blend different musical styles. His work with Australian artists like M-Phazes, 2Cellos, and Paces showcases his commitment to local talent.
Sebastian's career is also marked by numerous awards and recognitions. He has received multiple ARIA Awards, including Best Pop Release and Best Live Act, highlighting his skills both in the studio and on stage. His song "Battle Scars" went platinum in the US, a rare achievement for Australian artists. He has also been recognized with World Music Awards and MTV Australia Awards.