Angela Hansberger is a food writer whose job visiting restaurants and bars came to a halt during the COVID lockdowns. She was spending plenty of time gardening, which her uncle must have heard about. Once spring hit, she received a surprise delivery from her uncle. She opened it to find a tiny picnic table, which was meant to hang in a tree for squirrels to use.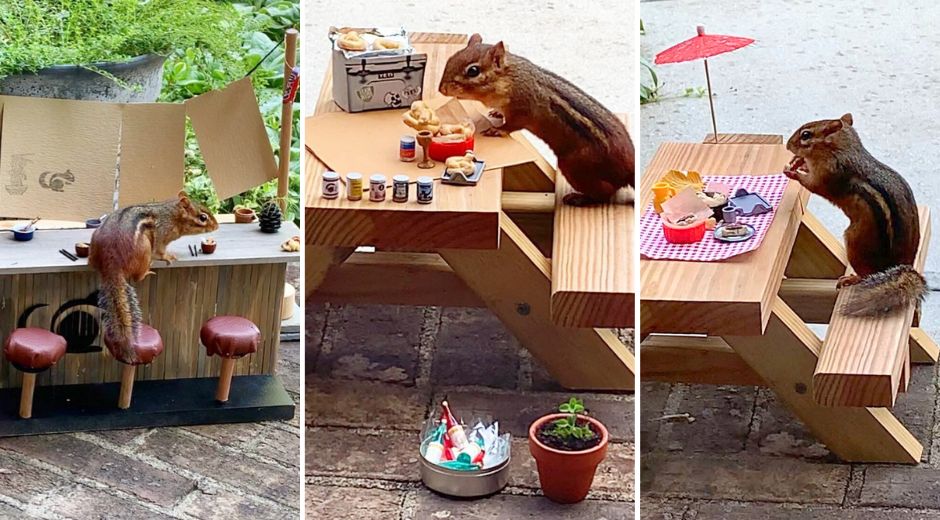 Angela didn't bother to hang it up and just placed the picnic table on her porch and put a few leftover walnuts on it. By the time she got back from putting the box in her recycling, she already had her first customer. But the customer happened to be a chipmunk instead of a squirrel. And he came back the next day for more!
Angela now had a regular customer, who she named Thelonious Munk, after the iconic jazz pianist Thelonious Monk. With Angela being a professional foodie, she brought that knowledge and passion to her new chipmunk restaurant.
Angela makes an assortment of chipmunk-friendly dishes with options from casual to fine dining. And even sushi!
She treats her restaurant like a popup, with a variety of themes to match the cuisine.
She also featured a BBQ which Thelonious helped out with. And she even set up a campsite for him!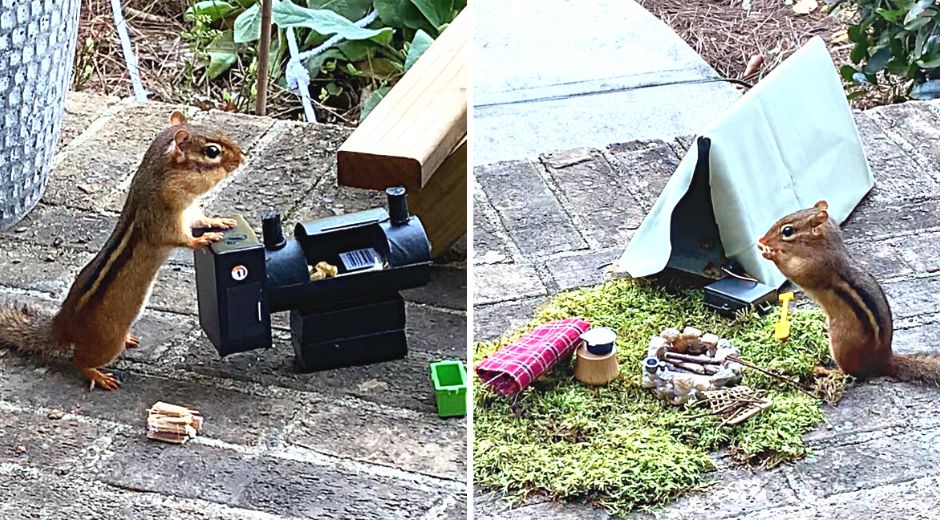 But while Thelonious loves the fine dining experience, he's not against just kicking back with some snacks and Netflix.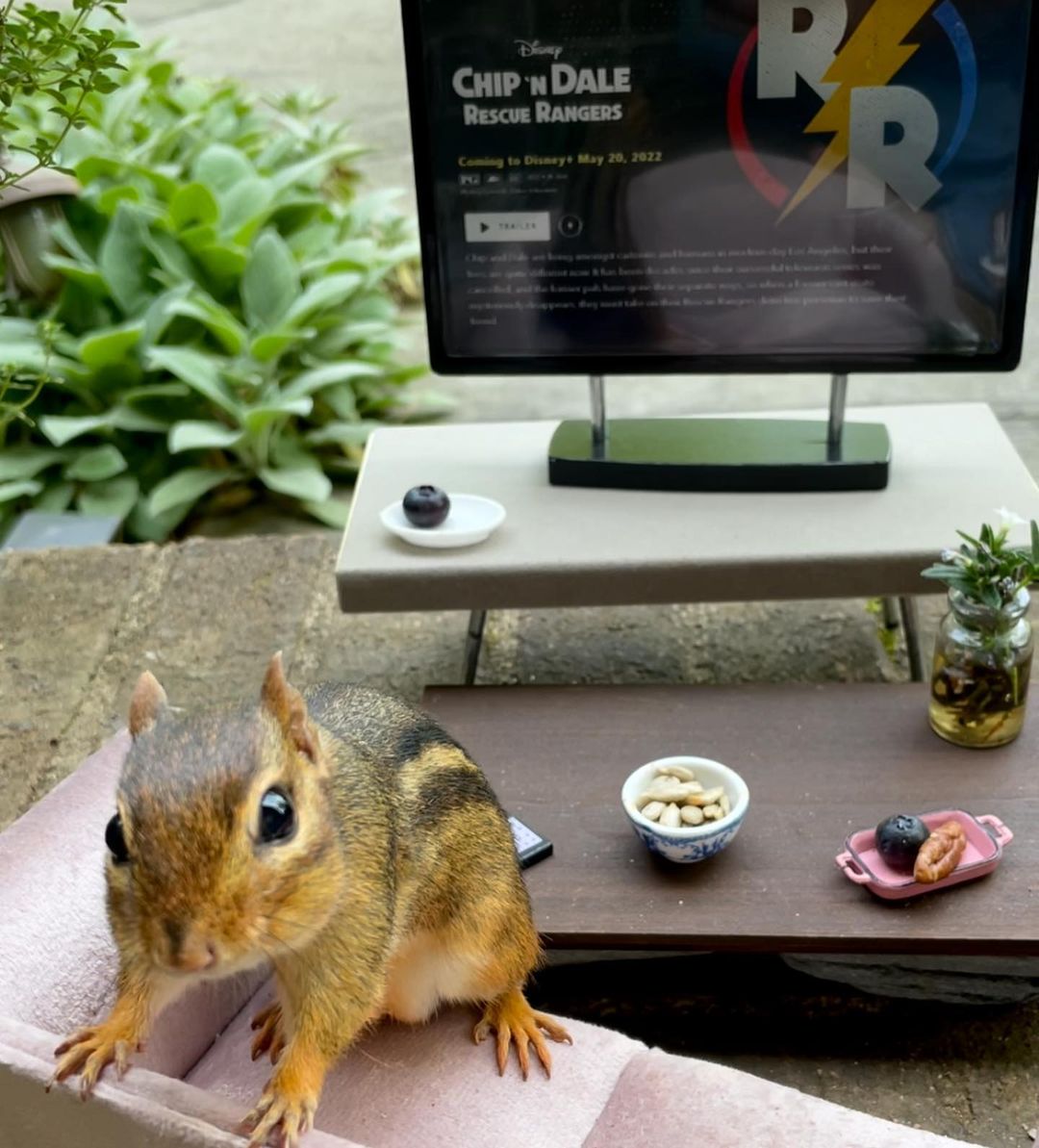 For more foodie fun with a chipmunk, make sure to follow @englishanj on Instagram.
And make sure to meet Van Gogh and Mona Lisa the Chipmunks.