 No Pets (Jeffrey Wright)
Jeffrey Wright does not have any reported pets.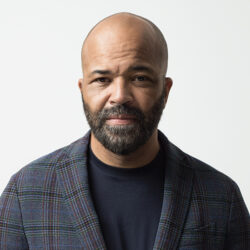 Birthday
December 7, 1965 (57)
Jeffrey Wright is an American actor. He is well known for his Tony, Golden Globe, and Emmy winning role as Belize in the Broadway production Angels in America and its acclaimed HBO miniseries adaptation.
Wright starred as Jean-Michel Basquiat in Basquiat, Felix Leiter in the James Bond films Casino Royale, Quantum of Solace and No Time to Die, Valentin Narcisse in the HBO series Boardwalk Empire, Beetee Latier in The Hunger Games films, Isaac Dixon in the video game The Last Of Us Part II, and the Watcher in the Marvel Cinematic Universe (MCU) animated series What If…?. Since 2016, Wright has starred as Bernard Lowe in the HBO series Westworld. Wright will portray Commissioner James "Jim" Gordon in the superhero film The Batman (2022) by Matt Reeves.