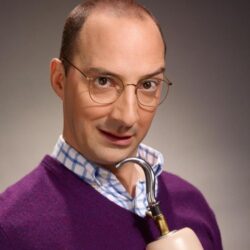 Birthday
September 30, 1970 (52)
Tony Hale is an American actor who has made a name for himself in Hollywood with his impressive comedic timing and versatile acting abilities. He is best known for his portrayal of Buster Bluth in the critically acclaimed television series "Arrested Development," which aired from 2003 to 2019. Hale's performance as the quirky and neurotic Buster earned him two Primetime Emmy Awards for Outstanding Supporting Actor in a Comedy Series in 2006 and 2013. "Arrested Development" also starred Jason Bateman, Portia de Rossi, Will Arnett, Michael Cera, Alia Shawkat, David Cross, Jeffrey Tambor,
Jessica Walter, and Ron Howard.
He also starred as Gary Walsh in the political comedy series "Veep" from 2012 to 2019, earning him another Primetime Emmy Award in 2013. "Veep" starred Julia Louis-Dreyfus.
Hale has worked with many notable artists, actors, and creators throughout his career. He starred alongside Sandra Bullock in the 2013 comedy film "The Heat," and had the leading role in the TV series "The Mysterious Benedict Society", alongside Kristen Schaal. Additionally, he has lent his voice to numerous animated films and shows, including "Penguins of Madagascar", "Teenage Mutant Ninja Turtles", and "Toy Story 4".
Hale's career has been marked by numerous accomplishments. In addition to his Primetime Emmy Awards, he has received critical acclaim for his roles in films such as "Happythankyoumoreplease" and "The Informant!" He has also made a name for himself as a producer, working on the short film "The Meme Machine" in 2015 and the documentary "The Biggest Little Farm" in 2018.