 Reggie
The late Jessica Walters had a black Labrador named Reggie that she got in 2004 when the pup was cut from guide dog training.
Reggie was a "release" from Guiding Eyes; he kept leading his trainers into light poles, so he was deemed temperamentally unsuited to be a service dog. He was 18 months when we got him; now he's 7 and weighs 90 pounds.

Jessica Walters, New York Times, June 2011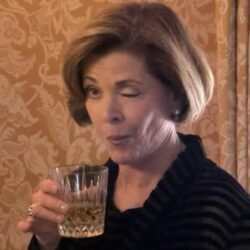 Birthday
January 31, 1941 (82)
Jessica Walter was an American actress who had a prolific career in Hollywood spanning over six decades. She is best known for her role as Lucille Bluth in the critically acclaimed television series "Arrested Development," which aired from 2003 to 2019. Walter's performance as the sharp-tongued and manipulative Lucille earned her a Primetime Emmy nomination for Outstanding Supporting Actress in a Comedy Series in 2005. "Arrested Development" also starred Jason Bateman, Portia de Rossi, Will Arnett, Michael Cera, Alia Shawkat, Tony Hale, David Cross, Jeffrey Tambor, and Ron Howard.
Walter worked with many notable artists, actors, and creators throughout her career. She starred alongside Clint Eastwood in the 1971 film "Play Misty for Me," and in the 1974 film "The Group," she played the character of Libby, alongside Candice Bergen and Joan Hackett. Additionally, she lent her voice to the character of Malory Archer in the animated series "Archer," which ran from 2009 to 2021 and features the voices of H. Jon Benjamin, Judy Greer, Amber Nash, Chris Parnell, and Aisha Tyler.
Walter's career was marked by numerous accomplishments. In addition to her Emmy nomination, she received critical acclaim for her roles in films such as "Grand Prix" and "The Flamingo Kid." She also won a Theater World Award for her role in the Broadway production of "Photo Finish" in 1963 and was inducted into the Theater Hall of Fame in 2019.
Jessica Walter passed away in March 2021 at the age of 80.