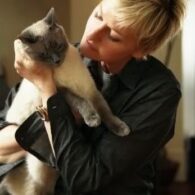 George
George is a Siamese who loves to cuddle (both with people and his cat siblings). His celebrity status has been known to attract the likes of wild bobcats, as seen in a tweet from Ellen. Chairman
Together with Portia de Rossi, Ellen Degeneres has a cat named Chairman.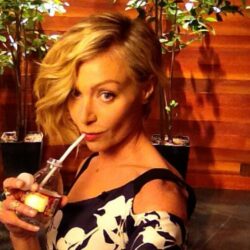 Birthday
January 31, 1973 (50)
Portia de Ross is an Australian-American actress best known for her role in Arrested Development. De Rossi joined the cast of Ally McBeal in 1998 and has worked in many films through her career. In 2004, De Rossi met Ellen Degeneres backstage at an award show and they were married at their Beverly Hills home on 16 August 2008. Portia will be returning to Arrested Development for a 5th season on Netflix.