 No Pets (Michael Cera)
Michael Cera does not have any reported pets.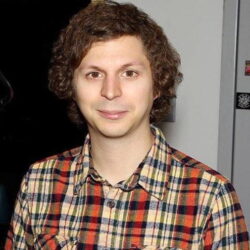 Birthday
June 7, 1988 (35)
Michael Cera is a Canadian actor and musician. He started his career as a child actor, voicing the character of Brother Bear on the children's television show The Berenstain Bears and portraying a young Chuck Barris in Confessions of a Dangerous Mind (2002). He's most known for his role as George Michael Bluth on "Arrested Development" which also starred Jason Bateman, Portia de Rossi, Will Arnett, Alia Shawkat, Tony Hale, David Cross, Jeffrey Tambor, Jessica Walter, and Ron Howard.
His other acting roles include Evan in Superbad (2007), Paulie Bleeker in Juno (2007), Scott Pilgrim in Scott Pilgrim vs. the World (2010), and a fictional version of himself in This Is the End (2013). He voiced Dick Grayson/Robin in The Lego Batman Movie (2017), Barry (a deformed sausage) in Sausage Party (2016), and Sal Viscuso, the voice behind the announcements in Childrens Hospital.
In addition to acting, Cera is a musician, having released his debut album True That in 2014. Cera has also performed as the touring bassist for indie rock supergroup Mister Heavenly.