 Gus
Jeffrey Tambor has a dog named Gus that's a Bouvier des Flandres, which is a large heading dog breed from Belgium. In 2015 he told GQ that Gus is "like a Buick with hair, he's so big".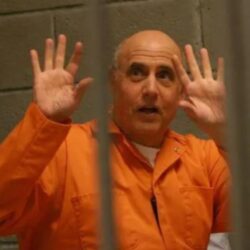 Birthday
July 8, 1944 (78)
Jeffrey Tambor was an American actor with a prolific career spanning over four decades. He is best known for his roles in the television series "Arrested Development" and "Transparent." In "Arrested Development," Tambor played the patriarch of the Bluth family, George Bluth Sr. "Arrested Development" also starred Jason Bateman, Portia de Rossi, Will Arnett, Michael Cera, Alia Shawkat, Tony Hale, David Cross, Jessica Walter, and Ron Howard. In "Transparent," he portrayed the lead character, Maura Pfefferman, a transgender woman. His portrayal of Maura earned him two Emmy Awards and a Golden Globe Award.
Throughout his career, Tambor collaborated with numerous artists, actors, and creators. He worked with the Coen brothers on several films, including "The Ladykillers" and "A Serious Man," and appeared in the films "And Justice for All" with Al Pacino and "Meet Joe Black" with Brad Pitt. Tambor also worked with notable directors such as Ron Howard, Steven Spielberg, and Sidney Lumet.
Tambor's career was marked by numerous accomplishments, including Emmy Award nominations for his work on the television series "Arrested Development" and "The Larry Sanders Show." He also won a Screen Actors Guild Award for his role in "Transparent" and received a star on the Hollywood Walk of Fame in 2016.