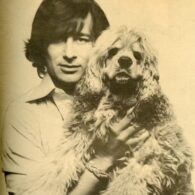 Elmer (Dog)
Steven Spielberg once had a dog named Elmer. It pays to have a dad that's a famous director, Elmer was almost as famous as his dad. Having been cast in several of Spielberg's films, Elmer's most notable roles were in Close Encounters of the Third Kind, 1941, The Sugarland Express, The Wiz, and Jaws.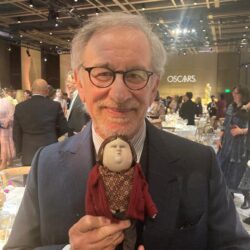 Birthday
December 18, 1946 (76)
Steven Spielberg is an American film director, producer, and screenwriter. He is the most commercially successful director of all time and a figure of the New Hollywood era. He has won a Best Picture and two Best Director wins at the Academy Awards, a Kennedy Center honor, a Cecil B. DeMille Award, and an AFI Life Achievement Award. Time Magazine listed him as one of the 100 most influential people in 2013.
Some of Steven Spielberg's most successful films include Jurassic Park (1993) and Schindler's List (1993). Both films became the highest-grossing film ever at the time while Schindler's List received critical acclaim as one of the greatest films every made. He directed Saving Private Ryan (1998) starring Tom Hanks and continued his success into A.I. Artificial Intelligence (2001), Minority Report (2002), and War of the Worlds (2005). Spielberg is also the co-founder of co-founded Amblin Entertainment and DreamWorks which produced the Shrek universe.