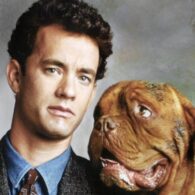 Hooch
In the film Hooch (1989), Tom Hank's character had a dog named Hooch (Beasly in real life). Hooch was a French Mastiff breed (also known as Dogue de Bordeaux). In the climax of the movie, Hooch takes a bullet and dies after losing a lot of blood. In real life, Beasley sadly passed away in 1992 at the age of 14.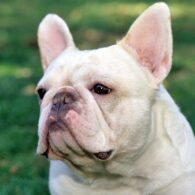 French Bulldog
Tom Hanks has a French Bulldog that Colin Hanks took out for a walk during the quarantine in 2020.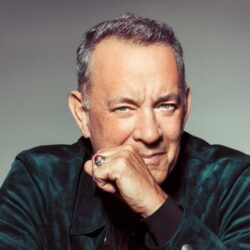 Birthday
July 9, 1956 (66)
Tom Hanks is one of the most recognizable and beloved actors in Hollywood. Over the course of his career, Hanks has become a household name, with a filmography that spans more than four decades and includes some of the most iconic movies of all time.
Hanks' breakout role came in 1984, when he starred in the comedy hit "Splash" alongside Daryl Hannah. From there, he went on to star in a string of blockbuster movies, including "Big," "A League of Their Own," and "Forrest Gump," which earned him his second Academy Award for Best Actor.
Hanks has collaborated with a wide range of artists, celebrities, and influential people, including renowned directors like Steven Spielberg, Robert Zemeckis, and Ron Howard. He has also worked with many of Hollywood's top actors, including Meryl Streep, Denzel Washington, and Meg Ryan, among others.
But Hanks' influence extends beyond the world of entertainment. He is a passionate advocate for animal welfare and has worked with a number of animal non-profit organizations to help promote their causes. He is a proud pet owner and has used his platform to raise awareness about the importance of animal rescue and adoption.
In addition to his work with animals, Hanks has also been an outspoken advocate for a number of social and political causes. He has used his celebrity status to raise awareness about issues like climate change, gun control, and LGBTQ+ rights, among others. He is a UNICEF ambassador and has traveled to many countries to support the organization's work to improve the lives of children around the world.
Hanks's accolades include two Academy Awards out of six nominations. Hanks has also won seven Primetime Emmy Awards for his work as a producer of various limited series and television movies, including From the Earth to the Moon, Band of Brothers, John Adams, and The Pacific. In 2013, he received a Tony Award nomination for Best Actor in a Play for his performance in Nora Ephron's Lucky Guy. He has received the AFI Life Achievement Award in 2002. He received the Stanley Kubrick Britannia Award for Excellence in Film from the British Academy of Film and Television Arts in 2004. In 2014, he received a Kennedy Center Honor, and in 2016, he received a Presidential Medal of Freedom from President Barack Obama, as well as the French Legion of Honor. In 2020, he received the Golden Globe Cecil B. DeMille Award.
Hanks and Rita Wilson married in 1988. They have two sons, Chest and Truman. Wilson has two stepchildren, Colin Hanks and Elizabeth Hanks. Wilson has three grandchildren.