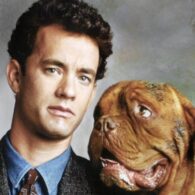 Hooch
In the film Hooch (1989), Tom Hank's character had a dog named Hooch (Beasly in real life). Hooch was a French Mastiff breed (also known as Dogue de Bordeaux). In the climax of the movie, Hooch takes a bullet and dies after losing a lot of blood. In real life, Beasley sadly passed away in 1992 at the age of 14.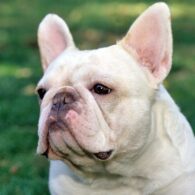 French Bulldog
Tom Hanks has a French Bulldog that Colin Hanks took out for a walk during the quarantine in 2020.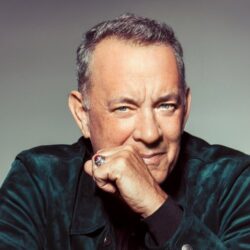 Birthday
July 9, 1956 (66)
Tom Hanks is an American actor and filmmaker. He is one of the most recognized film stars worldwide having grossed more than $4.9 billion in North America and more than $9.96 billion worldwide, making him the fourth-highest-grossing actor in North America.
Hanks's accolades include two Academy Awards out of six nominations. Hanks has also won seven Primetime Emmy Awards for his work as a producer of various limited series and television movies, including From the Earth to the Moon, Band of Brothers, John Adams, and The Pacific. In 2013, he received a Tony Award nomination for Best Actor in a Play for his performance in Nora Ephron's Lucky Guy. He has received the AFI Life Achievement Award in 2002. He received the Stanley Kubrick Britannia Award for Excellence in Film from the British Academy of Film and Television Arts in 2004. In 2014, he received a Kennedy Center Honor, and in 2016, he received a Presidential Medal of Freedom from President Barack Obama, as well as the French Legion of Honor. In 2020, he received the Golden Globe Cecil B. DeMille Award.
Hanks was married to American actress Samantha Lewes in 1978. They had one son, actor Colin Hanks (born 1977), and one daughter, Elizabeth Hanks (born 1982). Hanks and Lewes divorced in 1987. Lewes died in 2002 from bone cancer.
Hanks and Rita Wilson married in 1988 and have two sons.