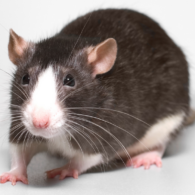 Rat Rat
Yes, Margot Robbie's pet rat is named Rat Rat. Originally a gift, Margot Robbie was surprised to receive the unique gift from Jared Leto during the filming of Suicide Squad. The two were casted as an onstage couple in the DC series as Joker and Harley Quinn. Rat Rat's life quickly escalated to a life of luxury as he began feasting on all organic berries from Whole Foods to living in a small rat mansion, but that isn't the end of the tale for the rat wonder. Margot Robbie was unable to continue taking care of Rat Rat once her landlord had discovered the critter and Robbie was forced to give him up to film director Guillermo del Toro.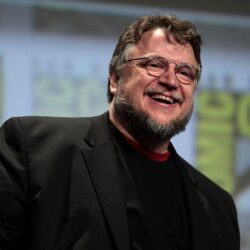 Birthday
October 9, 1964 (58)
Guillermo del Toro Gómez is a Mexican film director, screenwriter, producer, and novelist. Del Toro worked on gothic horror films such as The Devil's Backbone (2001), and Pan's Labyrinth (2006) as well as more mainstream action movies such as Blade II (2002), Hellboy (2004), Hellboy II: The Golden Army (2008), and Pacific Rim (2013). His work has carried a strong fairy tale, horror, sci fi themes. He is known for his frequent collaborations with actors Ron Perlman and Doug Jones.
Guillermo del Toro Films
Del Toro's work has been characterized by a strong connection to fairy tales and horror, with an effort to infuse visual or poetic beauty in the grotesque. He has had a lifelong fascination with monsters, which he considers symbols of great power. His top films include:
Pan's Labyrinth
The Devil's Backbone
The Shape of Water
Hellboy II: The Golden Army
Crimson Peak, Blade II