 No Pets (Khaby Lame)
Khaby Lame does not have any reported pets of his own. He often releases content around animal and pet related material.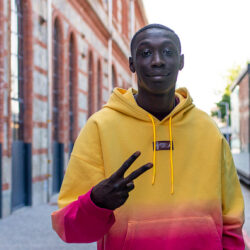 Birthday
March 9, 2000 (23)
Khabane Lame is a Senegalese-born TikToker based in Italy. He rose to fame in 2020 after his TikTok videos, in which he silently mocks overly complicated life hack videos, went viral.
In April 2021, he surpassed Gianluca Vacchi as the most-followed Italian TikToker, and in July 2021, he surpassed Addison Rae to become the second most-followed TikToker. In August 2021, Lame appeared as a co-star for Juventus F.C.'s announcement of a new player, Manuel Locatelli.