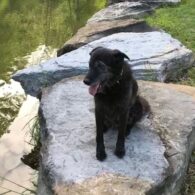 Maggie (Dog)
Chris Stapleton had a dog named Maggie that passed away in 2020. In an emotionally charged tribute, he immortalized his late canine companion, Maggie, through the heartfelt lyrics of "Maggie's Song." Despite not identifying as a dog person, Stapleton's love for his 14-year companion shines through in this touching musical ode. Written the day after Maggie's passing, the song stands as an authentic expression of the nuanced emotions that accompany the loss of a pet. Stapleton himself stated, "Every word of that song is just a true thing," adding layers of sincerity to the song.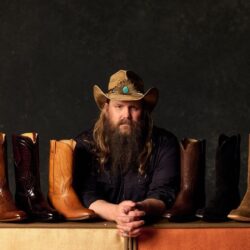 Birthday
April 15, 1978 (45)
Chris Stapleton is an American singer-songwriter and guitarist, celebrated for his contribution to country, bluegrass, and Southern rock music. Hailing from Kentucky, Stapleton broke onto the mainstream scene with his debut album, "Traveller," in 2015.
Though Stapleton's solo career took off with "Traveller," it's worth noting that he had already been a driving force in the industry as a songwriter and a member of the bluegrass band The SteelDrivers. His songwriting credits feature hits like Kenny Chesney's "Never Wanted Nothing More" and Luke Bryan's "Drink a Beer." But it was as a solo artist that he found the freedom to fully express his unique blend of genres, subsequently releasing albums like "From A Room: Volume 1" and "Starting Over."
Stapleton's career has been studded with collaborations that read like a who's who of the music industry. He's worked with country giants like George Strait and Alan Jackson, the soulful Adele, rock legends Tom Petty and Don Henley, as well as Sheryl Crow, Vince Gill, and Dwight Yoakam in the country-rock realm. Further expanding his range, he's also teamed up with pop sensation Justin Timberlake, blues artist Bonnie Raitt, and the icon Willie Nelson.
Stapleton's song, "Traveller" won the Grammy for Country Album of the Year in 2016. He bagged three Country Music Association Awards for his album "From A Room: Volume 1," including Album of the Year in 2017. He also received five Billboard Music Awards and has been named Male Vocalist of the Year multiple times by both the CMA and the Academy of Country Music.