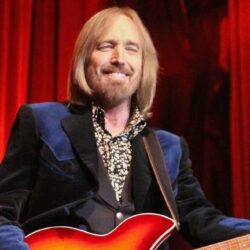 Birthday
October 20, 1950 (72)
Tom Petty (October 20, 1950 – October 2, 2017) was a legendary singer-songwriter and musician who left an indelible mark on the world of rock and roll. Born in Gainesville, Florida, Petty formed his first band in high school and went on to achieve international fame as the frontman of Tom Petty and the Heartbreakers. Over the course of his career, Petty released numerous hit albums and singles, including "Free Fallin'," "Refugee," and "I Won't Back Down," earning him a place in the Rock and Roll Hall of Fame.
Petty was known for his distinctive voice, his songwriting prowess, and his ability to blend elements of rock, folk, and country music. He collaborated with a variety of other artists throughout his career, including Bob Dylan, Roy Orbison, Eddie Vedder, Stevie Nicks, and George Harrison, with whom he formed the supergroup The Traveling Wilburys. Petty was also an outspoken advocate for animal rights and a supporter of animal non-profit organizations, including the Humane Society and the Animal Welfare Institute.
Sadly, Tom Petty passed away in 2017 at the age of 66, but his music continues to inspire and influence musicians around the world. His legacy as a pioneering artist and passionate animal lover lives on, and he remains a beloved figure in the world of rock and roll.