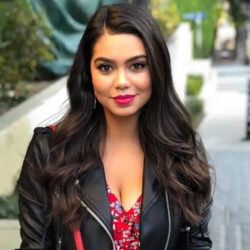 Birthday
November 22, 2000 (23)
Auliʻi Cravalho is a Hawaiian-born American actress and singer who made her acting debut as the voice of the titular character in the 2016 Disney 3D computer-animated musical feature film Moana. She went on to star in the NBC drama series Rise (2018), the Netflix drama film All Together Now (2020) and the Hulu romantic comedy Crush (2022).
The first significant collaboration came in 2016 with esteemed film directors Ron Clements and John Musker, on the movie 'Moana.' Cravalho's role was pivotal, voicing the titular character, a momentous step for Disney's representation of Pacific Islander cultures. Yet, it was the harmonious collaboration with award-winning songwriter Lin-Manuel Miranda that solidified her position in the global consciousness. Miranda's composition "How Far I'll Go", sung by Cravalho in the film, earned an Oscar nomination, reinforcing the power of their collaborative work.
Upon venturing into the realm of live-action TV, Cravalho teamed up with famed producer Jason Katims for 'Rise', a high school drama series aired on NBC. Her performance, applauded for her emotionally nuanced interpretation of her character, further demonstrated her acting versatility. The magnitude of her talent captured the attention of Glenn Weiss, the director of 'The Little Mermaid Live,' leading to another unique collaboration. In this live adaptation of the beloved Disney classic, Cravalho portrayed Ariel, proving her singing and acting prowess on live television.
In her most recent career milestone, Cravalho embarked on a musically inclined partnership with veteran singer Josh Groban, for a duet in the Netflix animation 'Centaurworld.' Their song, "What We're Made Of," exuded both of their vocal strengths, underscoring her talent in a new light.