 No Pets (Dana Morávková)
Dana Morávková does not have any reported pets.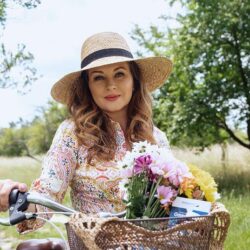 Birthday
July 29, 1971 (52)
Dana Morávková is a Czech actress who has captivated audiences through her vast and varied filmography. Her adeptness in seamlessly transitioning from the big screen to the television arena is particularly commendable. Some of her standout works include films like "Probudím Tě v Půl Páté" and the TV series "Ranč U Zelené sedmy," which have established her firmly in the echelons of Czech cinema.
Throughout her career, Dana Morávková has had the pleasure of collaborating with Jiří Langmajer, Lucie Benešová, Lukáš Bech, Anna Geislerová, Ondřej Sokol, and Marta Issová. Additionally, Jan Hřebejk, Petr Koliha, Milan Cieslar, and Alice Nellis are directors and producers she has often crossed paths with, resulting in some of the most cherished Czech films and series.
Over the years, Morávková's exceptional talent has been acknowledged with awards such as the Alfréd Radok Award for her outstanding performance in theater.