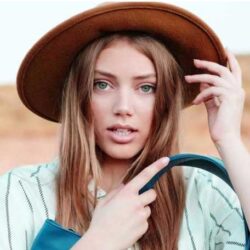 Birthday
October 15, 1996 (26)
Grace Van Dien is an American actress who is known for her starring role as Brooke Osmond in the Netflix drama series, "Greenhouse Academy" and Chrissy in the Stranger Things series.
Grace started on appearing her family's show, "I Married A Princess" at 9 years old. She was later casted in the movie, a remake of "Sleeping Beauty" making it her first role in 2014.
After Sleeping Beauty, Grace went on to star in many indie films and projects such as "The Bad Twin" and a more notable film in 2018, "Charlie Says". During that time, she also starred in the Netflix original, Greenhouse Academy for 2 years. Later on, she went on to star in the NBC original, "The Village".