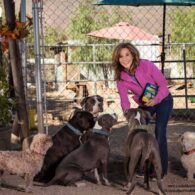 Linda Blair WorldHeart Foundation
Linda Blair WorldHeart Foundation is a heartfelt initiative brought to life by the well-known actress, Linda Blair. Drawing on her passion for animal welfare, Blair established this non-profit organization to provide sanctuary and rehabilitation for abused and neglected animals. With Blair at the helm, the foundation not only rescues animals in need, but also works to educate the public about animal rights and welfare. Her unwavering commitment to this cause has solidified the Linda Blair WorldHeart Foundation as a beacon of hope in the field of animal advocacy.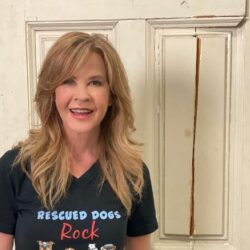 Birthday
January 22, 1959 (64)
Linda Blair, an American actress and animal rights activist, is best known for her standout role in the legendary horror movie 'The Exorcist'.
The acting career of Linda Blair started quite early, with the young talent featured in several commercials before making her big break in Hollywood. However, it was her haunting performance as the possessed child Regan MacNeil in 'The Exorcist' that truly established her name in the annals of cinema. This role, which earned her a nomination for an Academy Award, quickly followed by a Golden Globe win, was a chilling display of talent far beyond her years. In addition to her breakout role, Blair also starred in numerous films and television series, including 'Airport 1975,' 'Roller Boogie,' and the prison drama 'Born Innocent.'
Throughout her career, Blair worked alongside a myriad of other notable figures in the film industry. Directors like William Friedkin, who helmed 'The Exorcist,' and Wes Craven, with whom she collaborated on 'Stranger in Our House,' played a crucial role in her artistic journey. She shared the screen with acting veterans such as Max von Sydow, Ellen Burstyn, and Lee Grant, and Mark Hamill. She also crossed paths with many musicians and authors during her career, such as Rick Springfield in 'Roller Boogie,' and Richard Burton in 'Exorcist II: The Heretic.'
Blair's compelling performance in 'The Exorcist' won her a Golden Globe for Best Supporting Actress – Motion Picture. She also garnered a nomination for the Academy Award for Best Supporting Actress for the same role. Besides, she was nominated for the Saturn Award for Best Actress for 'Hell Night.' Blair's acting prowess continued to be recognized later in her career as well, with a Razzie Award for Worst Actress for her role in 'Ruckus.'
Off the screen, Blair is passionate about advocating for animals. After the peak of her acting career, she dedicated a significant portion of her time to her non-profit organization, the Linda Blair WorldHeart Foundation, which works towards rescuing and rehabilitating abused and neglected animals. She has been at the forefront of many animal welfare campaigns and is known for her extensive involvement in this cause.