 No Pets (John Deacon)
John Deacon does not have any reported pets. Past interviews revealed he wasn't the biggest fan of animals but he helped take care of Freddie Mercury's cats on occasion.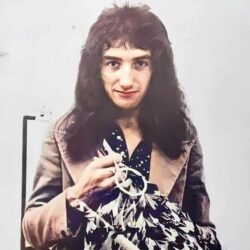 Birthday
August 19, 1951 (71)
John Deacon is an English retired musician known as the bass guitarist for the popular band Queen. Other members of Queen included Freddie Mercury, Brian May, and Roger Taylor. Queen was one of the most success bands worldwide with record sales from 250 million to 300 million. They received the Brit Award for Outstanding Contribution to British Music in 1990 and were inducted into the Rock and Roll Hall of Fame in 2001. John Deacon wrote several of the Top 10 song for the band including "You're My Best Friend", "Another One Bites the Dust" and "I Want to Break Free".