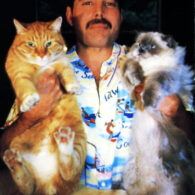 Cats (Cat)
Freddie Mercury loved cats and it was not officially reported how many he had. However, Peter Freestone, his personal assistant, could name 10 cats Mercury had throughout his 45 years: Dorothy, Tiffany, Tom, Jerry, Delilah, Goliath, Lily, Miko, Oscar and Romeo, the last six of whom outlived their owner.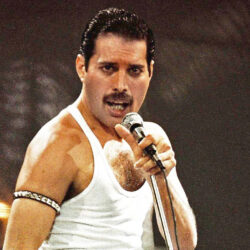 Birthday
September 5, 1946 (77)
Freddie Mercury (September 5, 1946 – November 24, 1991) was a British singer, songwriter, record producer, and lead vocalist of the rock band Queen. Other members of Queen included Brian May, Roger Taylor, and John Deacon. Regarded as one of the greatest singers in the history of rock music, he was known for his flamboyant stage persona and four-octave vocal range. Mercury defied the conventions of a rock frontman, with his highly theatrical style influencing the artistic direction of Queen.
His career with Queen was dramatised in the 2018 biopic Bohemian Rhapsody.