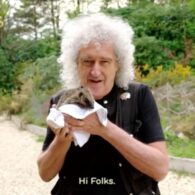 Estate Reserve
Brian May has an estate where he saves and preserves a natural habitat for animals. He has been noted to have 36 hedgehogs, seven badger cubs and two tawny owls. The animals are part of May's Save Me organization, for which May received an International Fund for Animal Welfare (IFAW) award.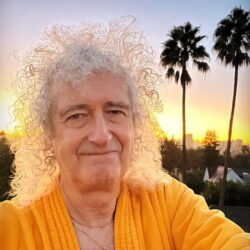 Birthday
July 19, 1947 (75)
Brian May CBE is an English musician and astrophysicist who achieved fame as lead guitarist of the rock band Queen. May was a co-founder of Queen with lead singer Freddie Mercury, John Deacon and drummer Roger Taylor. His songwriting contributions helped Queen become one of the most successful bands in rock history.
May was appointed a CBE by Queen Elizabeth II in 2005 for "services to the music industry and for charity work". May earned a PhD degree in astrophysics from Imperial College London in 2007, and was Chancellor of Liverpool John Moores University from 2008 to 2013. He was a "science team collaborator" with NASA's New Horizons Pluto mission. He is also a co-founder of the awareness campaign Asteroid Day. Asteroid 52665 Brianmay was named after him. May is also an animal rights activist, campaigning against the hunting of foxes and the culling of badgers in the UK.