If you'd like a wonderful example of how BFFs can come in all shapes, sizes, and species – The story of Jotto the elephant and Pea the ostrich is for you. (And you can thank the Sheldrick Wildlife Trust for rescuing them and the lovely photos seen here)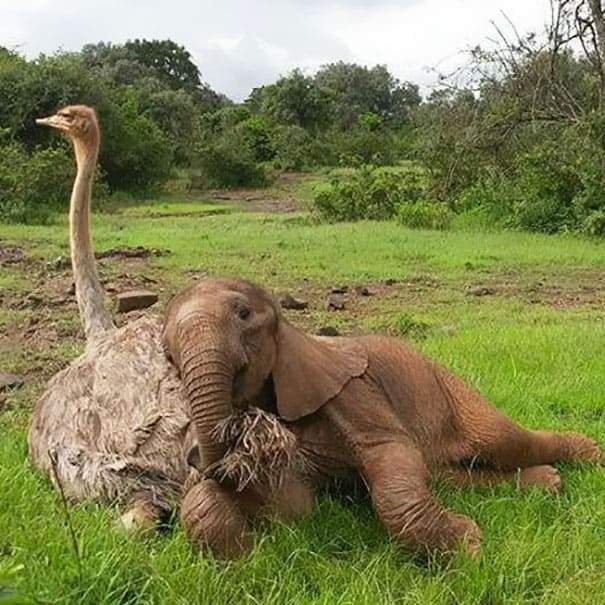 Pea and Pod the orphaned ostriches
The prequel to this story starts in 2014 with Pea and Pod, two ostrich chicks who were rescued along with an orphaned baby elephant. So as you can see below, the ostrich siblings had experience with elephants since they were babies.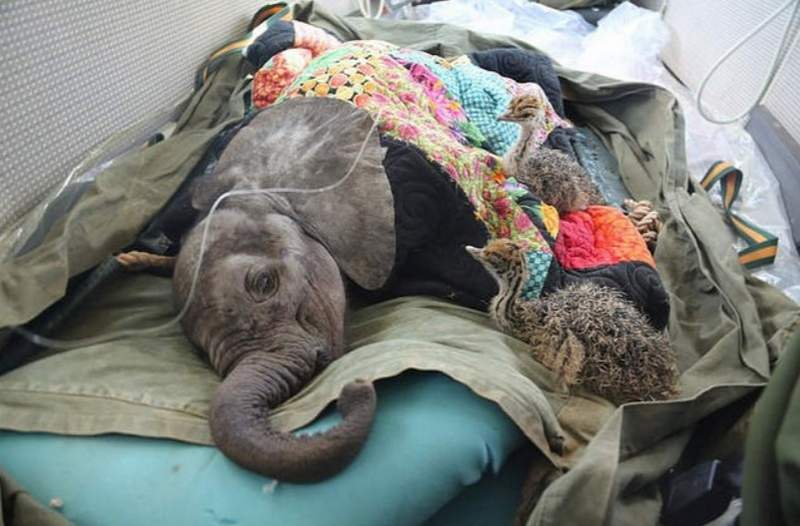 The ostriches grew up alongside several orphaned elephants. But as Pod got bigger, it became clear that Pod was a male, as males become aggressive as they age. He eventually went out on his own to link up with wild ostriches after not returning as usual with the herd.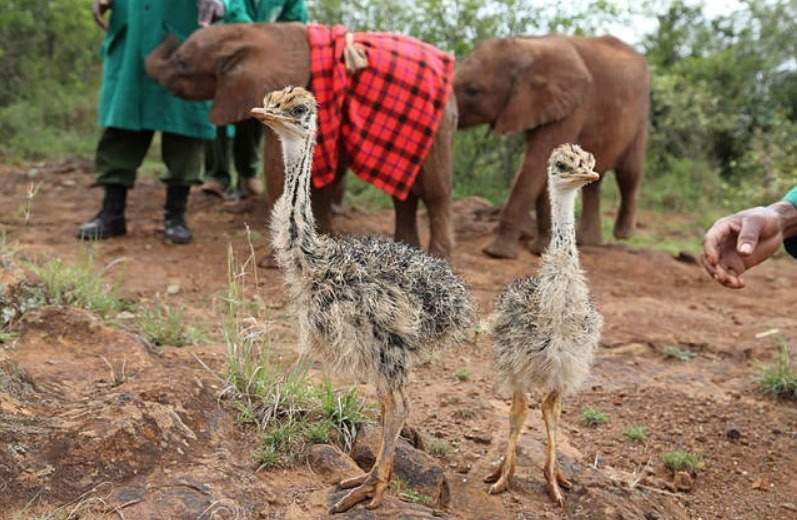 Pea was a female, who are known to be more gentle and friendly than their male counterparts. She was happy to return and stay with her elephant crew.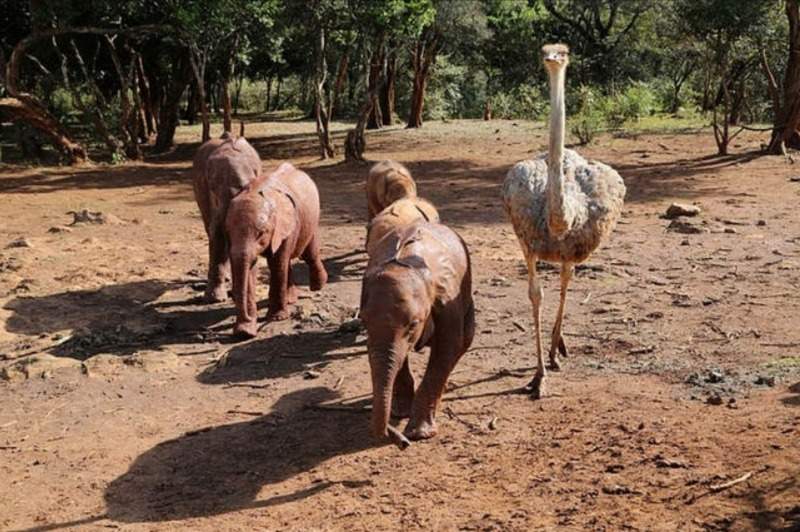 Jotto, the orphaned elephant, arrives
In early 2016, Jotto was found trapped in a well. The one-month-old elephant was luckily saved, but one of the kind elephant keepers who rescued him suddenly collapsed and died.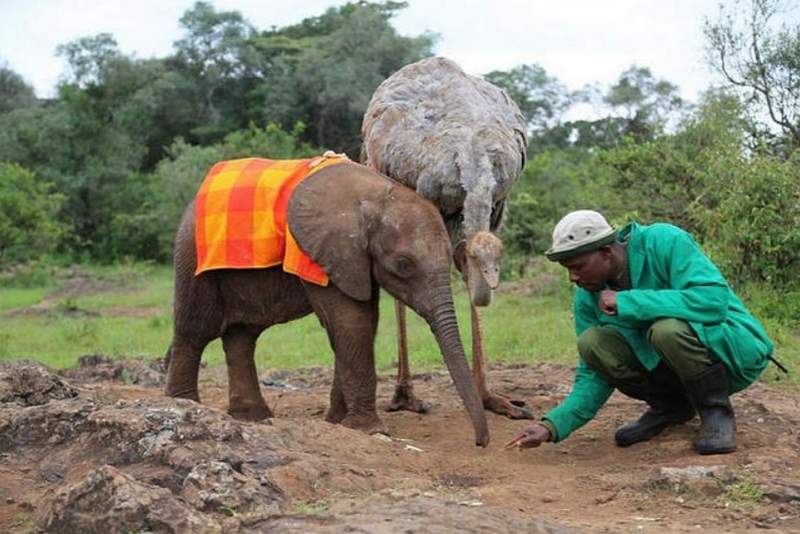 Now two years old, Pea was still enjoying life with her elephant heard. Then when she met baby Jotto, they had an instant connection. The happy couple were often seen cuddling, playing, and taking naps together.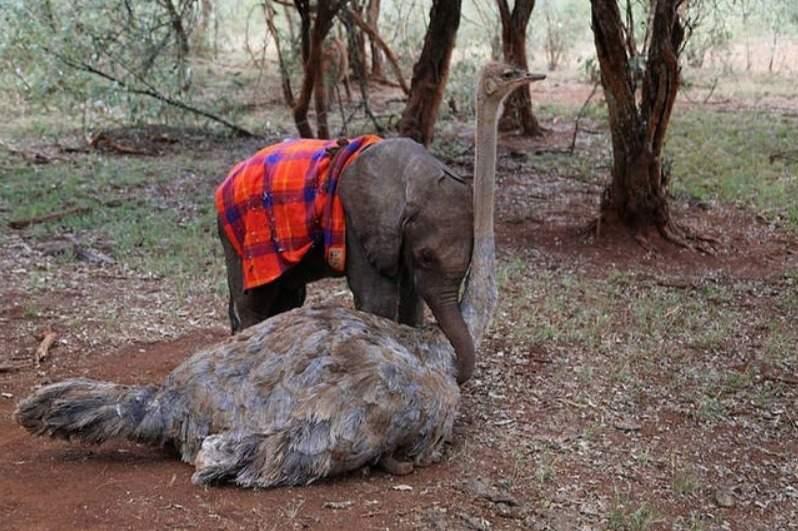 What happened to Jotto the Elephant and Pea the Ostrich?
In late 2016, the orphaned elephant herd and Pea were out feeding in a forest. Then suddenly, three lions chasing a heard of impala came through, scattering the elephants. The keepers were able to round up the elephants but couldn't find Pea… They continued their search and eventually found several lions had killed her. Jotto continues to be alive and well at the Sheldrick Wildlife Trust.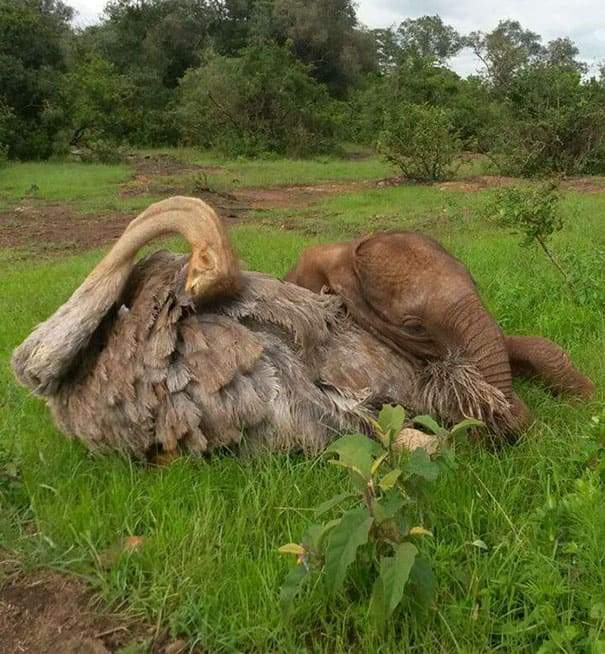 While their love story was tragically cut short, they still continue to bring joy to anyone who learns about them. For another inspirational odd couple, meet Owen the Hippo and Mzee the Tortoise.