 No Pets (Paco León)
Paco León does not have any reported pets.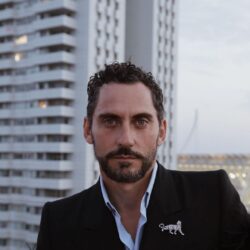 Birthday
October 4, 1974 (49)
Paco León is a Spanish actor, director, and producer who achieved wide recognition for his roles in several television series and films. Initially making a name for himself on Spanish television.
One of León's breakout roles was in the Spanish television series, "Aída," where he played the character of Luisma. This series offered him the platform to showcase his talent in a wide variety of dramatic and comedic roles, leading to a rise in his popularity and critical acclaim. León also made a significant impact with his directorial debut, "Carmina or Blow Up," a semi-biographical film about his mother. His performance in "The House of Flowers," a popular Mexican television series.
Throughout his career, León has had the opportunity to collaborate with a multitude of celebrities and influential figures in the entertainment industry. A notable collaboration was with Spanish actress Carmen Machi in "Aída." In his directorial debut, "Carmina or Blow Up," he worked closely with his sister, María León, who played the lead role. He also collaborated with Cecilia Suárez, Dario Yazbek Bernal, and Aislinn Derbez in "The House of Flowers." Other significant collaborations include his work with Alexandra Jiménez in "Kiki, Love to Love," and with Belén Cuesta in "We Can't Live Without Cosmos."
In 2013, León won the Best New Director award from the Spanish Actors Union for his work on "Carmina or Blow Up." In 2016, he was awarded the Goya Award for Best New Director for the same film, an achievement that demonstrates his prowess in multiple areas of the entertainment industry. Notably, his performance in "The House of Flowers" garnered him an International Emmy Award nomination for Best Actor.