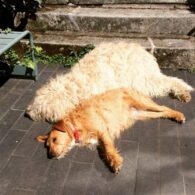 Bailey and Madge (Dog)
Graham Norton had two beloved rescue dogs named Bailey and Madge that have both sadly passed away. Madge, a small rescue mutt, passed away at Christmas in 2019. Bailey, a white Labradoodle, passed away in July 2020. Norton said they both were ancient and it was amazing they lived as long as they did. He scattered his pets' ashes under a tree in his Ireland home's garden. Black Labradoodle (Dog)
After the passing of his white Labradoodle Baily and his rescue mutt Madge, Graham Norton has been seen with a new black Labradoodle puppy. He hasn't posted on social media or shared any public info on his new pup yet.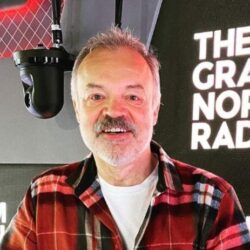 Birthday
April 4, 1963 (60)
Graham Norton (real name Graham William Walker) is an Irish TV personality, actor, author, and comedian born on April 4, 1963. He's best known for his celebrity chat show The Graham Norton Show (2007-) which has won him five BAFTA TV Awards.