Kylie Jenner posted a sneak peek of her adorable new puppy, Penny, on Instagram.
The puppy was an early 19th birthday present from Jordyn Woods on Keeping Up With the Kardashians.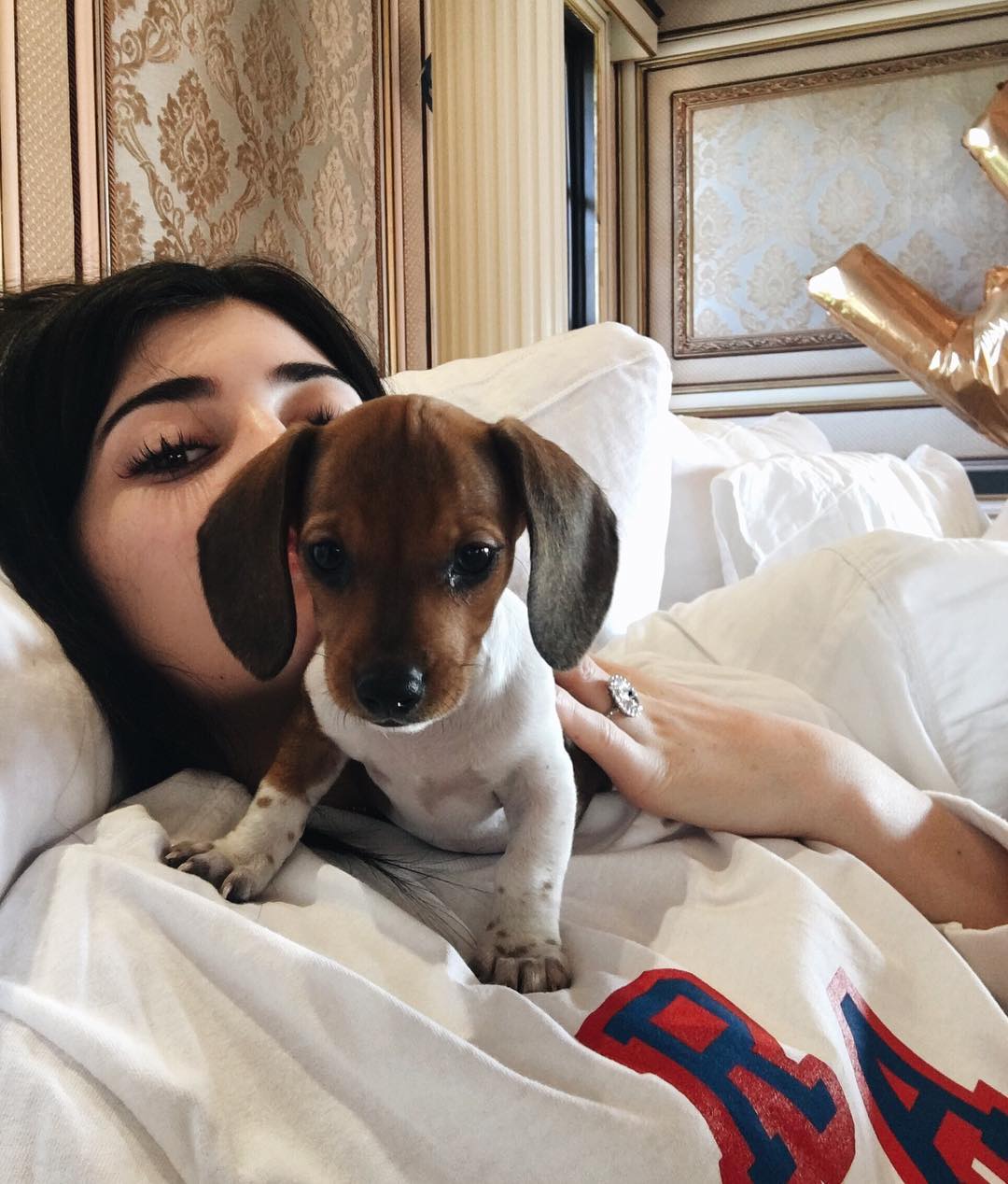 Kylie Jenner from Keeping Up with the Kardashians is known for her large clan of pets. The litter currently has 3 Italian miniature greyhounds, a couple chocolate labs, some dachshunds, a bunny, a pig, and almost a $50,000 English bulldog named Rolly.