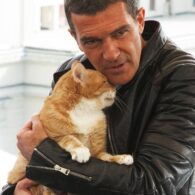 Cats (Cat)
Actor Antonio Banderas has pet cats and is a proud cat daddy. The total number of cats is unknown, however, he has had a few shared between across his relationships, including a large cat sanctuary run by his former partner Melanie Griffith.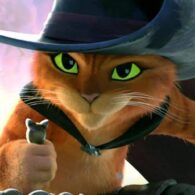 Puss in Boots (Cat)
Besides loving cats IRL, one of Antonio Banderas' most popular acting roles over the years has been playing a cat. He has been the voice of Puss in Boots (or Puss for short) in the Shrek franchise since Shrek 2 (2004), alongside Mike Myers, Cameron Diaz, and Eddie Murphy. Puss was inspired by Banderas' leading role as Zorro in The Mask of Zorro (1998) and its sequel. Puss also goes by the nicknames Diablo Gato, The Furry Lover, Chupacabra, Frisky Two Times, The Ginger Hit Man, The Stabby Tabby, El Macho Gato, and The Leche Whisperer. Banderas has voiced Puss in two commercially and critically successful spin-off films Puss in Boots (2011) and Puss in Boots: The Last Wish (2022).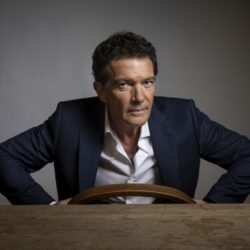 Birthday
August 10, 1960 (63)
José Antonio Domínguez Bandera, better known as Antonio Banderas, is a Spanish actor, director, producer and singer. Banderas is a known cat lover. He gained popularity with an American audience when he was cast alongside Tom Hanks and Denzel Washington in the drama Philadelphia (1993). He has won multiple awards, including a Cannes Best Actor Award and European Film Award for Best Actor, as well as nominations for a Tony Award, an Academy Award, two Primetime Emmy Awards and five Golden Globe Awards.'
Antonio Banderas Career
Before he was famous, Madonna brought Banderas to Hollywood as the object of her desire in a pseudodocumentary in 1991. After that, the young talent began acting in American films, learning his lines phonetically at first, since he spoke minimal English. Antonio Banderas has said that some English words continue to escape him, like animals. He's said, "The word that really gets me is 'animals', I just can never say it properly, whenever it is in a film I have to get it changed for a synonym. In Zorro, I had a line changed from 'you look like a bunch of animals' to 'you look like a collection of beasts'. It worked much better, so I don't care."
Banderas has starred in over 60 films in two languages, including The Mask of Zorro (alongside Anthony Hopkins and Catherine Zeta-Jones) which he was paid $5 million for in 1998.
He's also well-known as the voice of Puss in Boots in the Shrek franchise, stating that he feels an affinity with the Zorr-Inspired adventuring cat.
Personal Life
He was married to Melanie Griffith from 1996 – 2014 and they have a daughter together, Stella Banderas. Melanie's mother, Tippi Hedren, ran the Shambala Preserve near Los Angeles that rescued animals, including 72 lions at one point. Perhaps this, or perhaps that fact that he's a Leo, influenced Antonio Banderas' love for house cats.