BrodieThatDood weighing in at around 75lbs of lovable personality has amassed over 9.5M subscribers across social media. Born in 2019 in Atlanta, Georgia, Brodie and his human Cliff Brush saw pets trending in 2020 and he said "My dog is cuter than all of them". Maybe he was right, the former accountant and business consultant is now based in Boca Raton, Florida where he makes content full time as a creator with his soul dog, Brodie.
My dog is cuter than all of them

Cliff Brush, Brodie's Human
Though he may look like a normal pup, BrodieThatDood lives an exciting life. When he's not cruising around in his own "dream car", Brodie can be biking around town, traveling to notable landmarks like the Grand Canyon, and even volunteering at the local hospitals. The caring pooch is sharing his fame and giving back, and then some.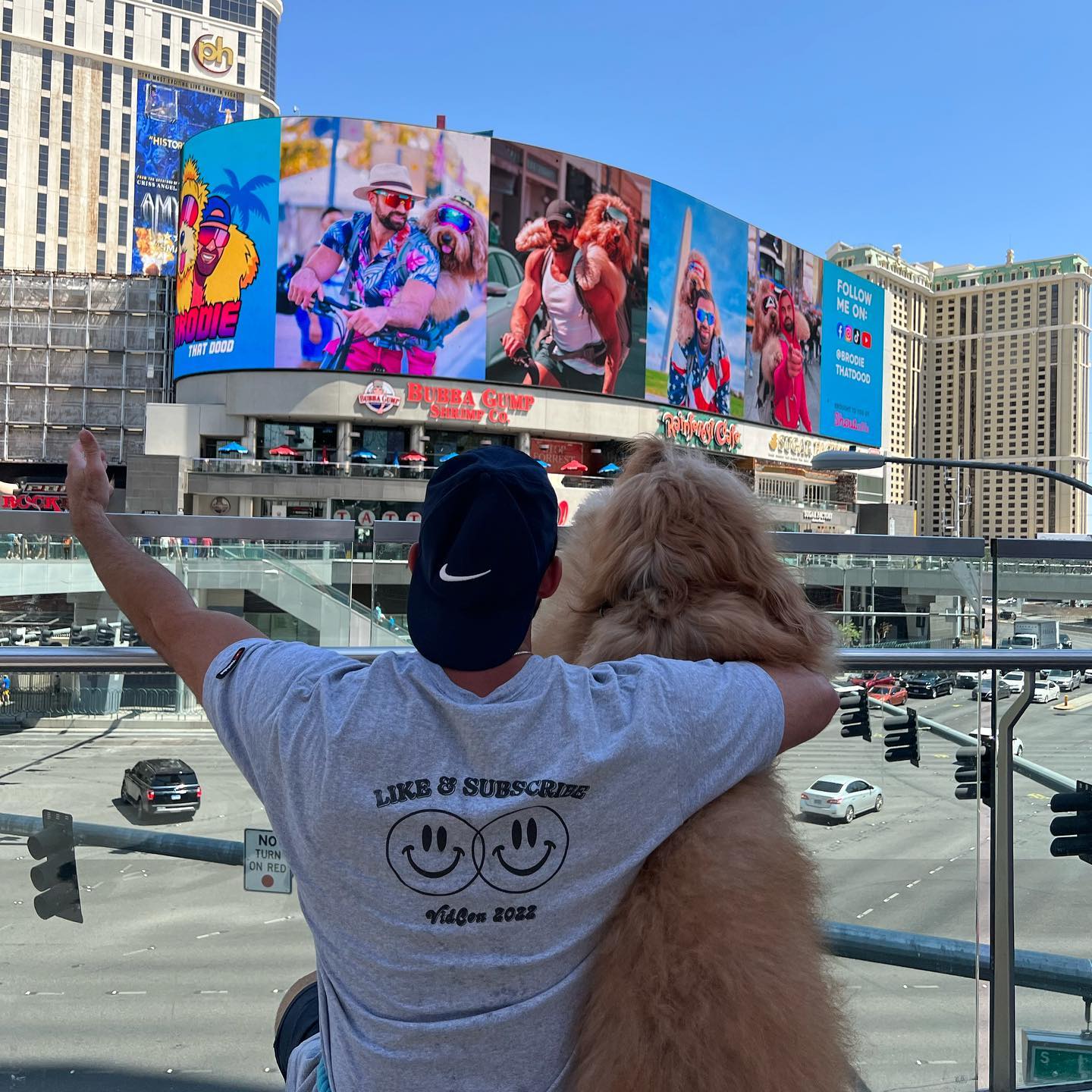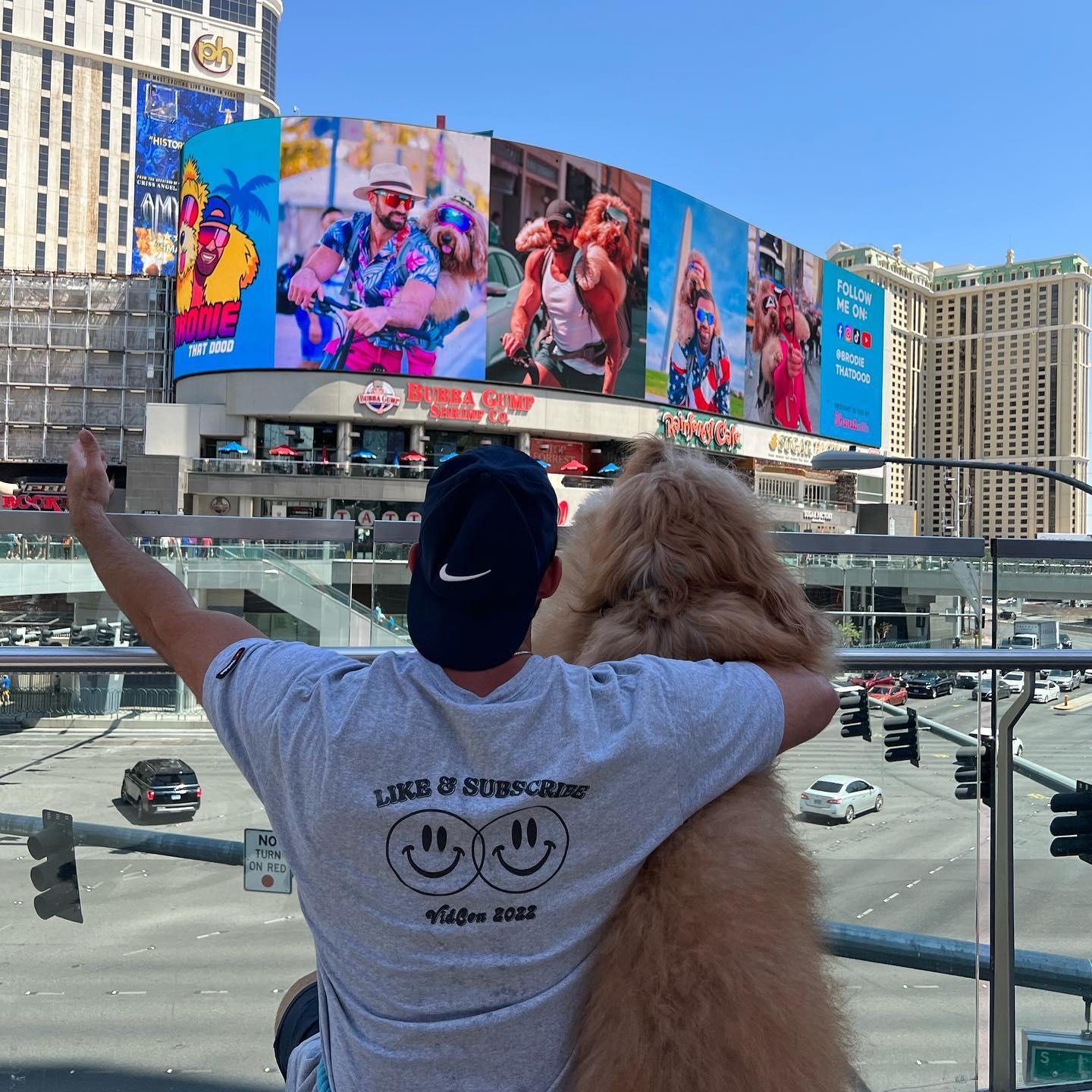 Brodie Gets His "Dream Car"
Brodie Visits the Children's Hospital
"He's not very aero"
Brodie isn't alone in his adventures. His mom, Luna, is also there to make sure Brodie is having a good time. Although she's not as into biking as he is, she tags along for other activities.
Luna Gets to Go on Adventures Too!
Brodie is usually up for an adventure. "He's just loving life," Brush .
Together with Luna by his side, we're sure Brodie will be up to much more in the coming year. So if you ever need some motivation just follow @BrodieThatDood on TikTok, Facebook, Instagram, and YouTube.