Wedding crashers come in all shapes and sizes, and now species! If it isn't Vince Vaughn or Owen Wilson trying to pick up your bridesmaids, it could be a stranger looking for an open bar. But, this lucky couple's wedding had a crasher of a different sort.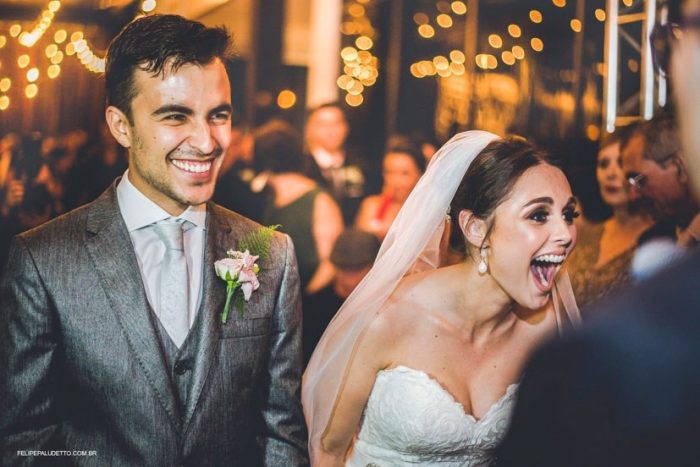 Marília Pieroni's big moment was snagged right from underneath her white gown. A muddy-pawed pup started marching down the aisle during her very own bridal song. And even though he stole her thunder, the cute doggo also stole her heart. Aww.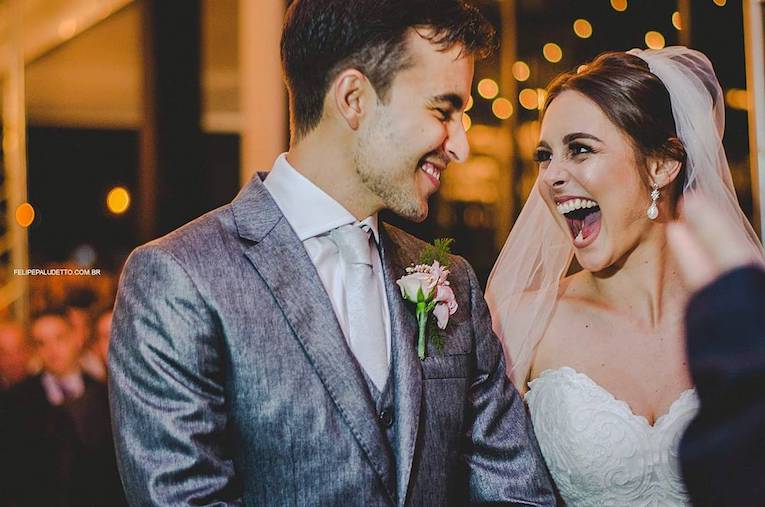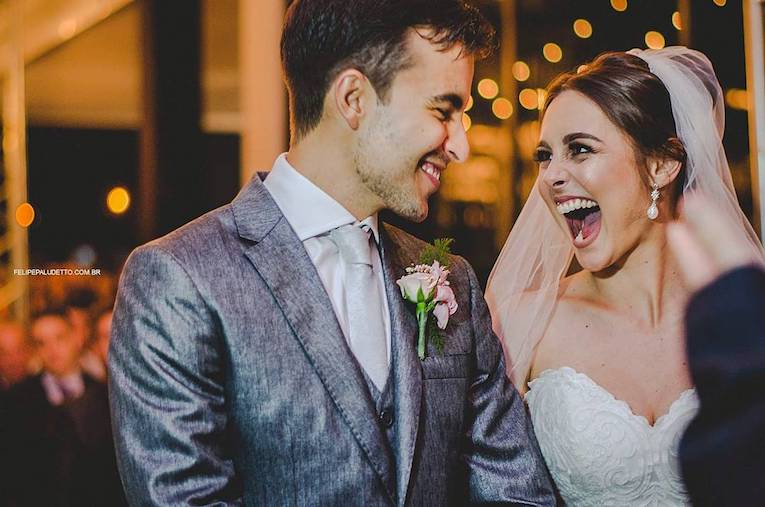 Matheus and Marília had an outdoor wedding planned for Septemeber 30th but had to erect an emergency tent when some São Paulo storm clouds had other ideas. A resourceful stray also wanted to make use of their shelter (and probably cut a rug on the dancefloor, too). The pup snuck in and was kicked out twice before he finally wooed the happy couple by settling in for a nap on Marília's bridal veil.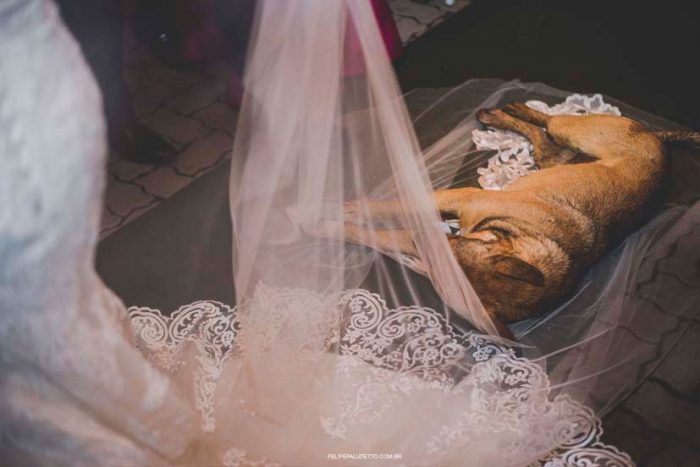 The dog got to stay for the festivities, helping himself to the buffet and being a very good boy. Eventually, he slipped off into the night to resume his life on the streets.
Marília and Matheus couldn't stop thinking about the muddy, determined pup. They decided to track him down and give him the life they knew he deserved. After weeks of searching, they were contacted with the strays whereabouts.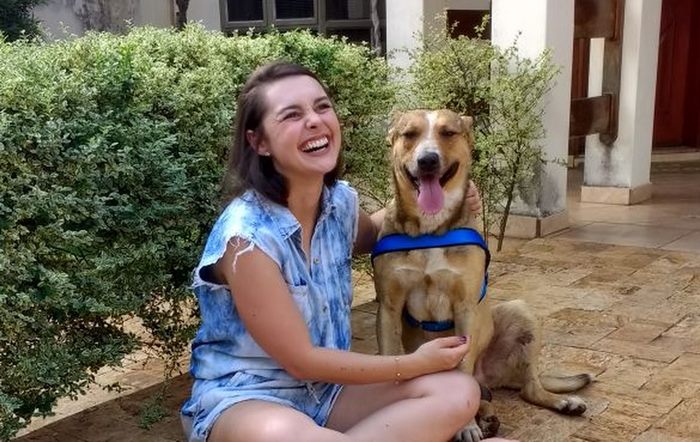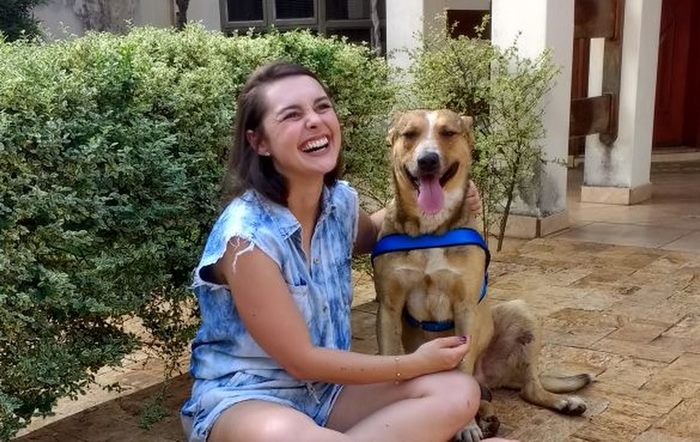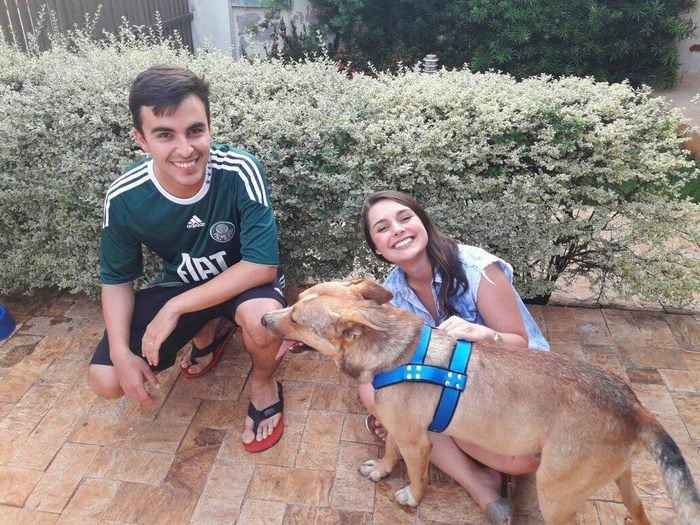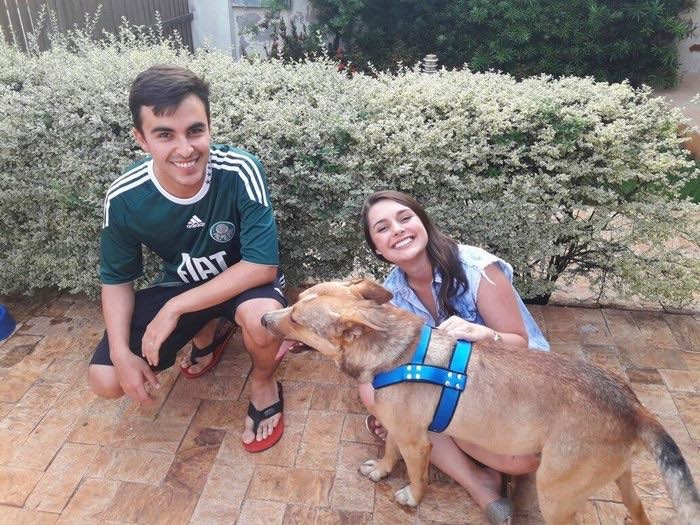 The happy family now have a furbaby named Snoop, and Snoop can finally stop crashing weddings lookin' for love.