So you're planning your wedding and now you have the tricky task of choosing your bridesmaids or groomsmen. Yeah, you could go the traditional route and pick from your best human friends. Or you could jump on 2017's trendiest wedding trend and choose llamas or alpacas instead! If you're not familiar with these animals, they're pretty much the Instagram model version of a cow: tall, thin, beautiful hair, well-dressed, know how to party and are very photogenic.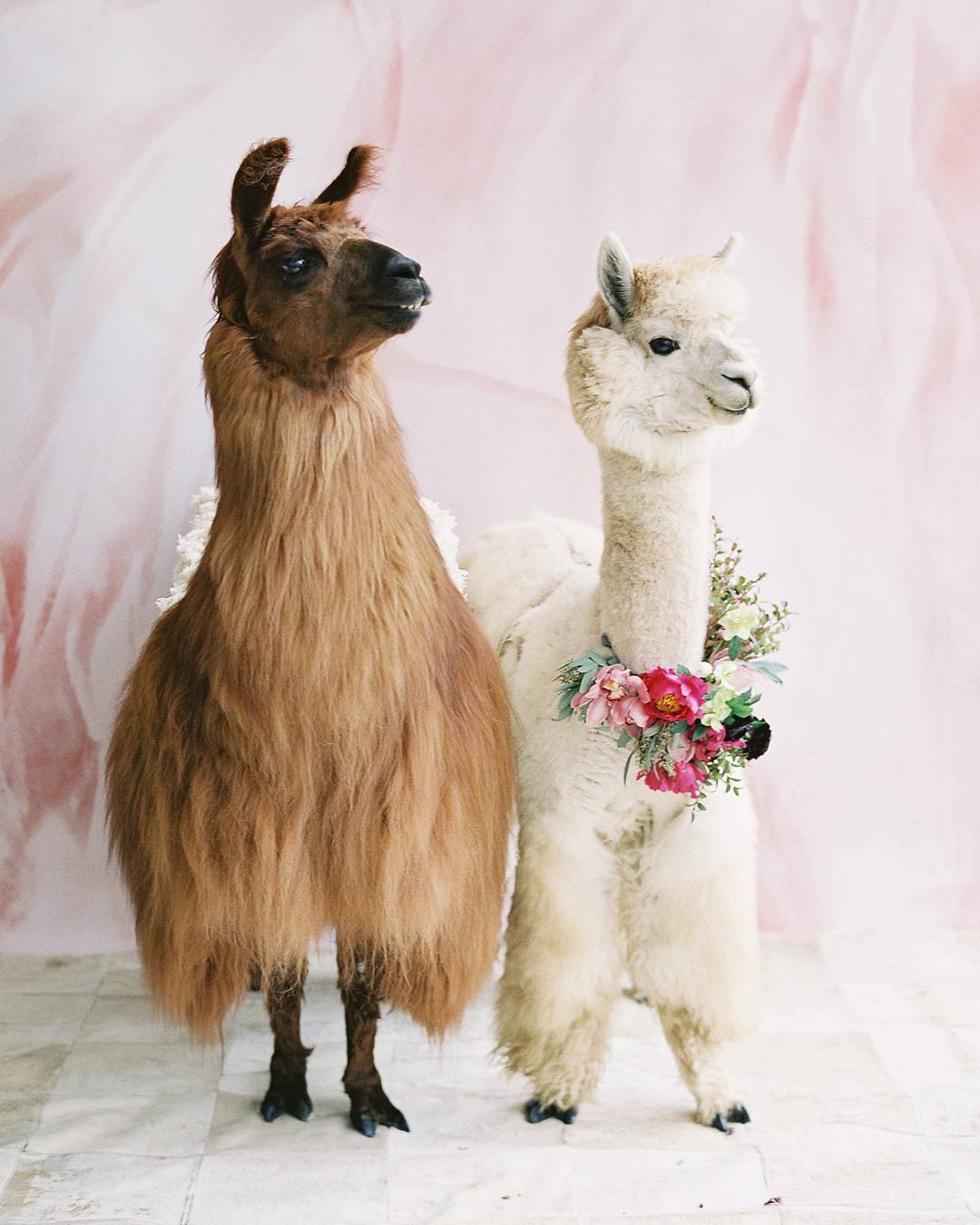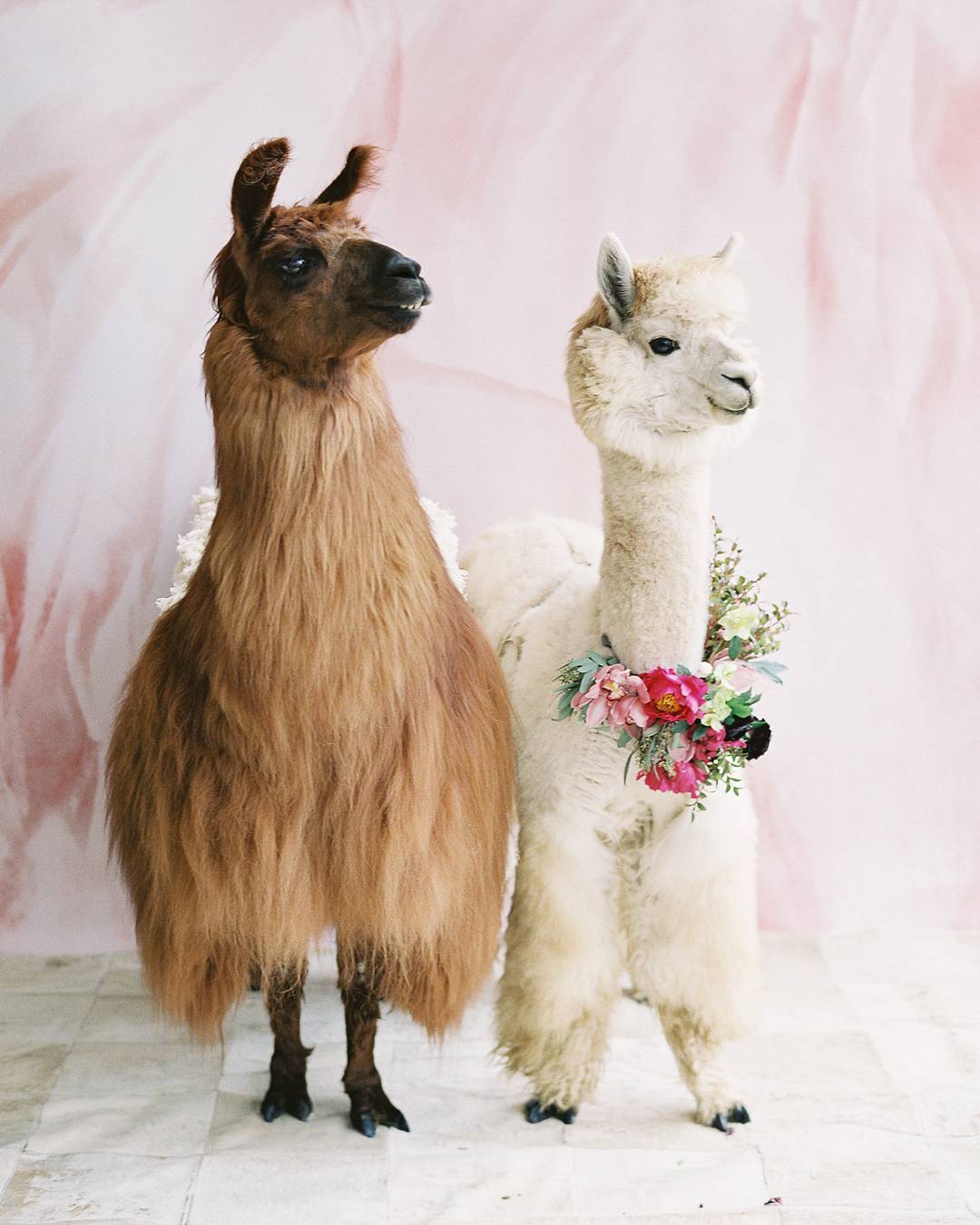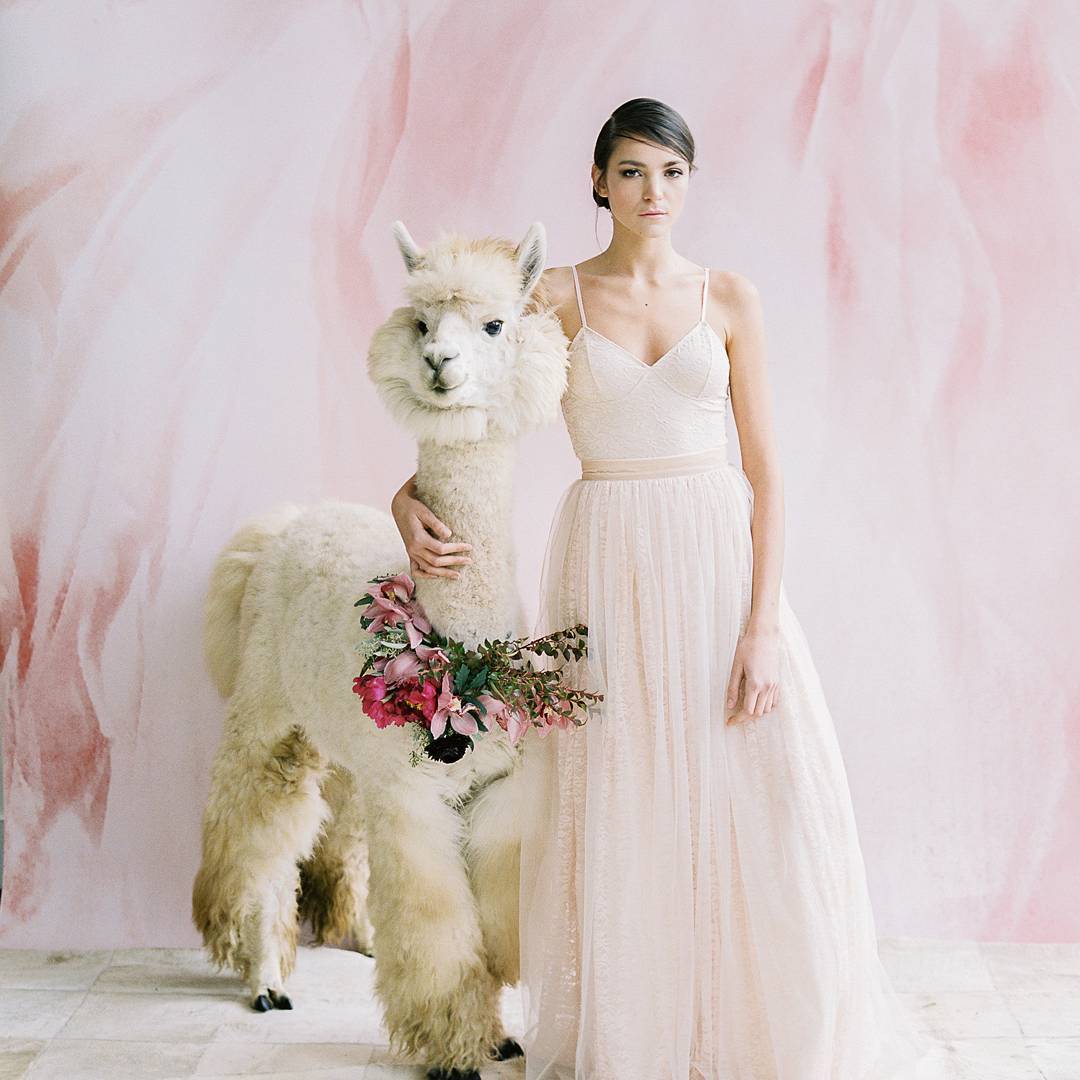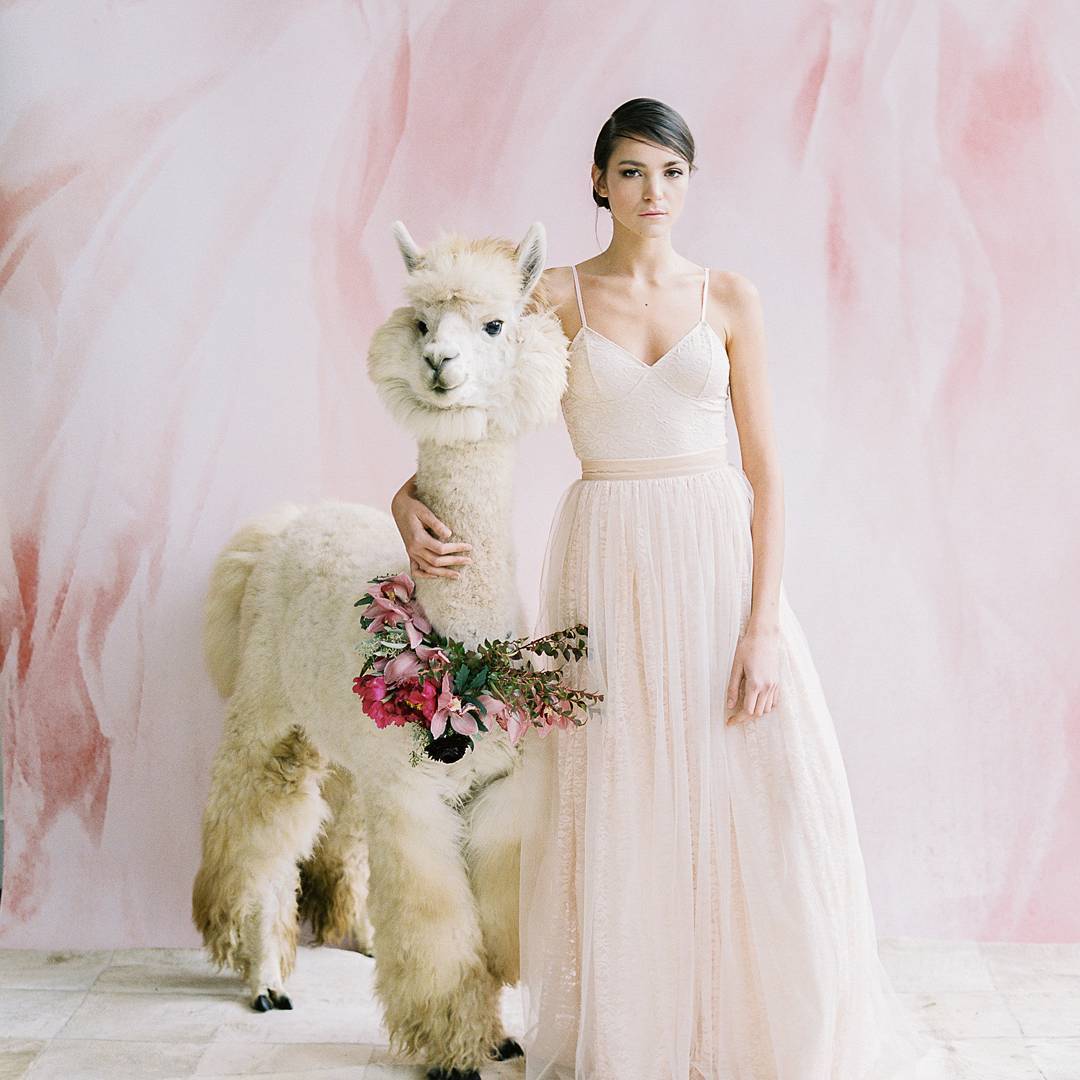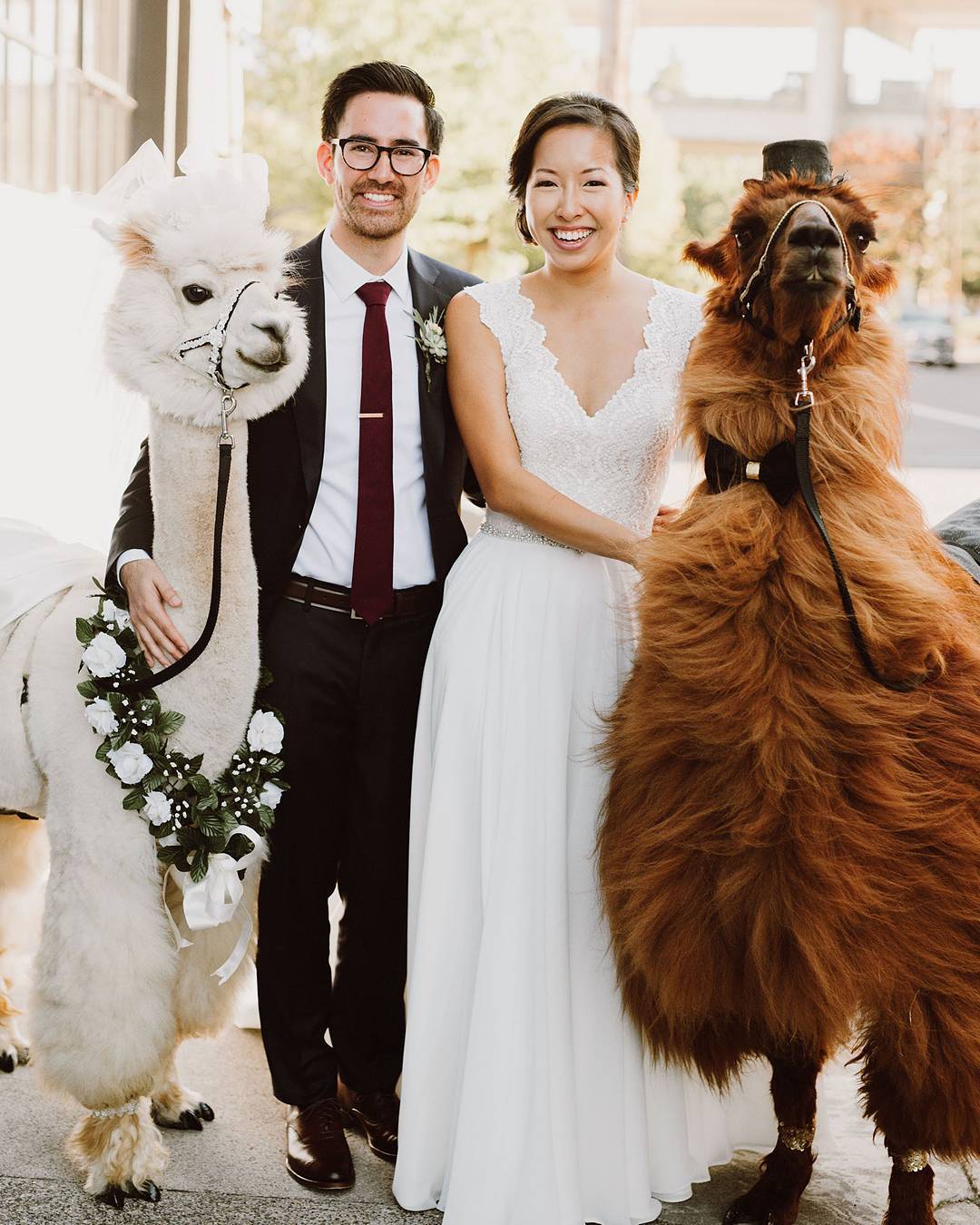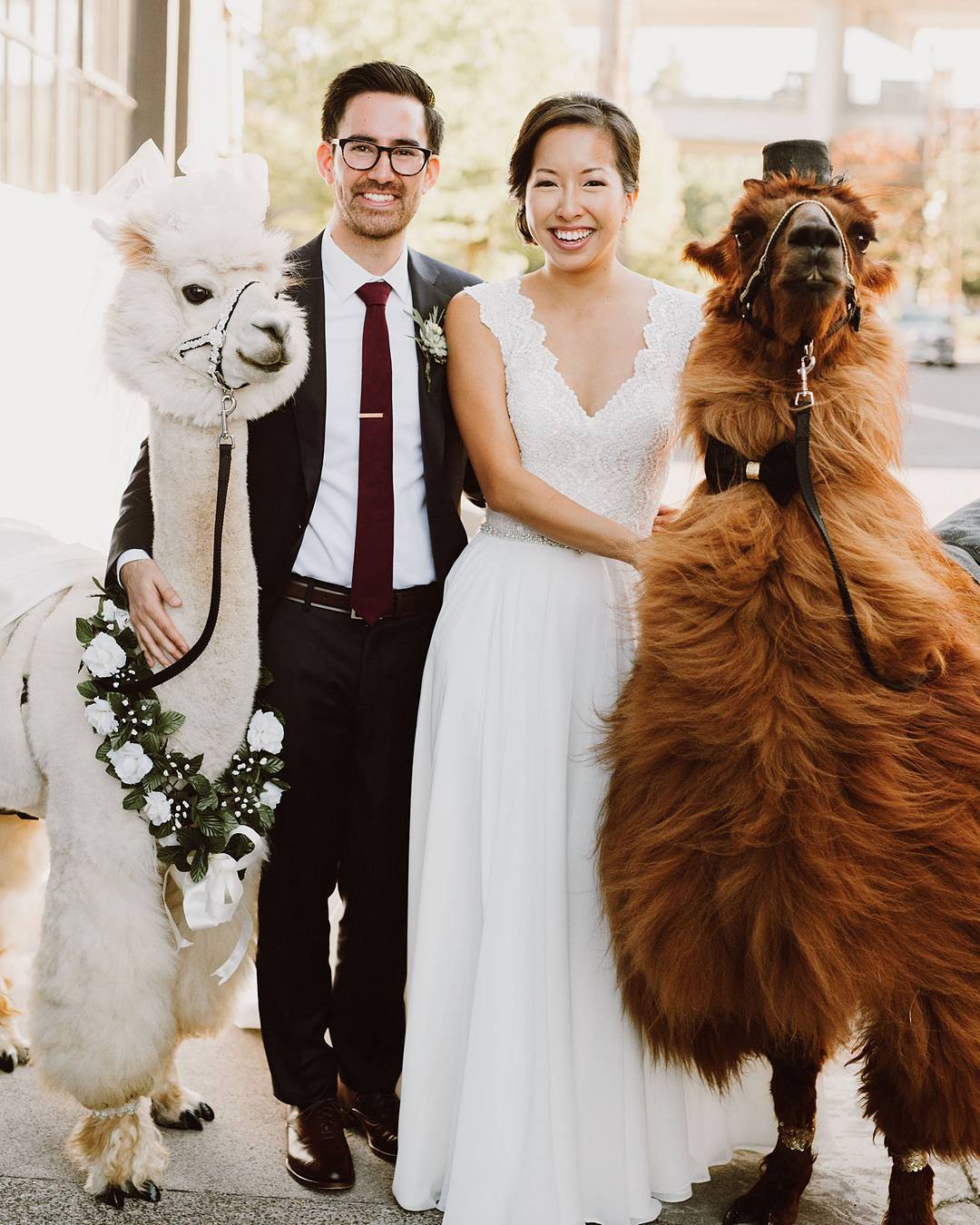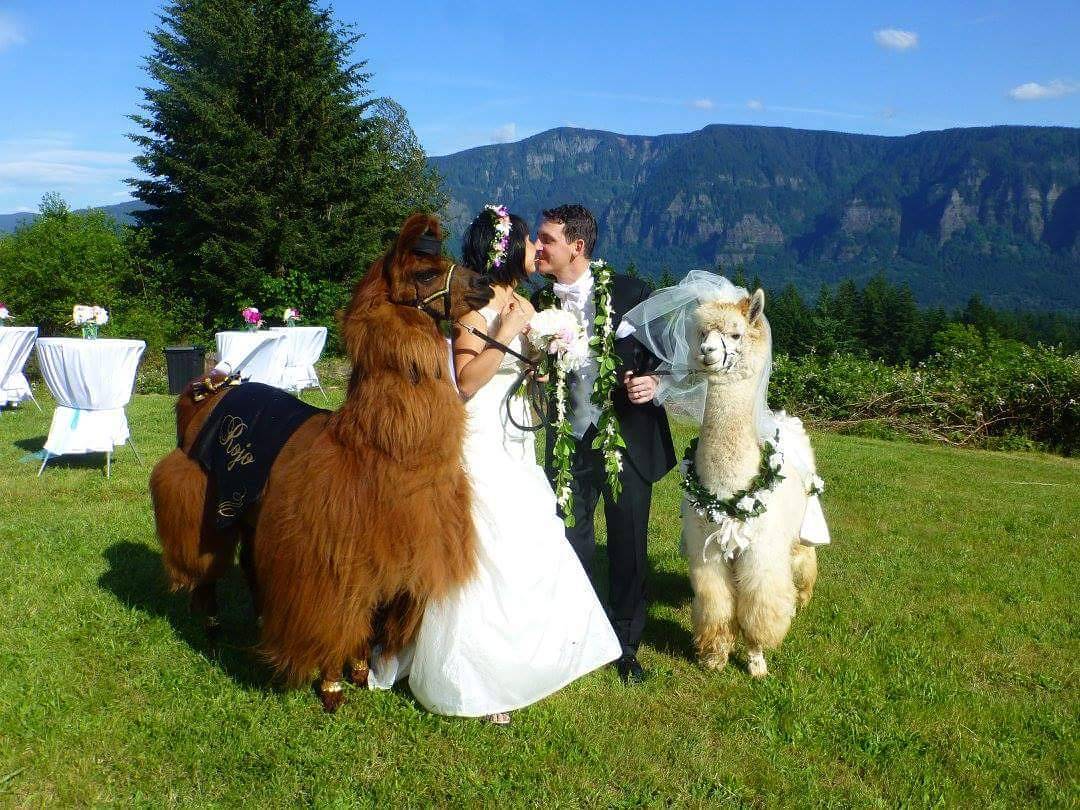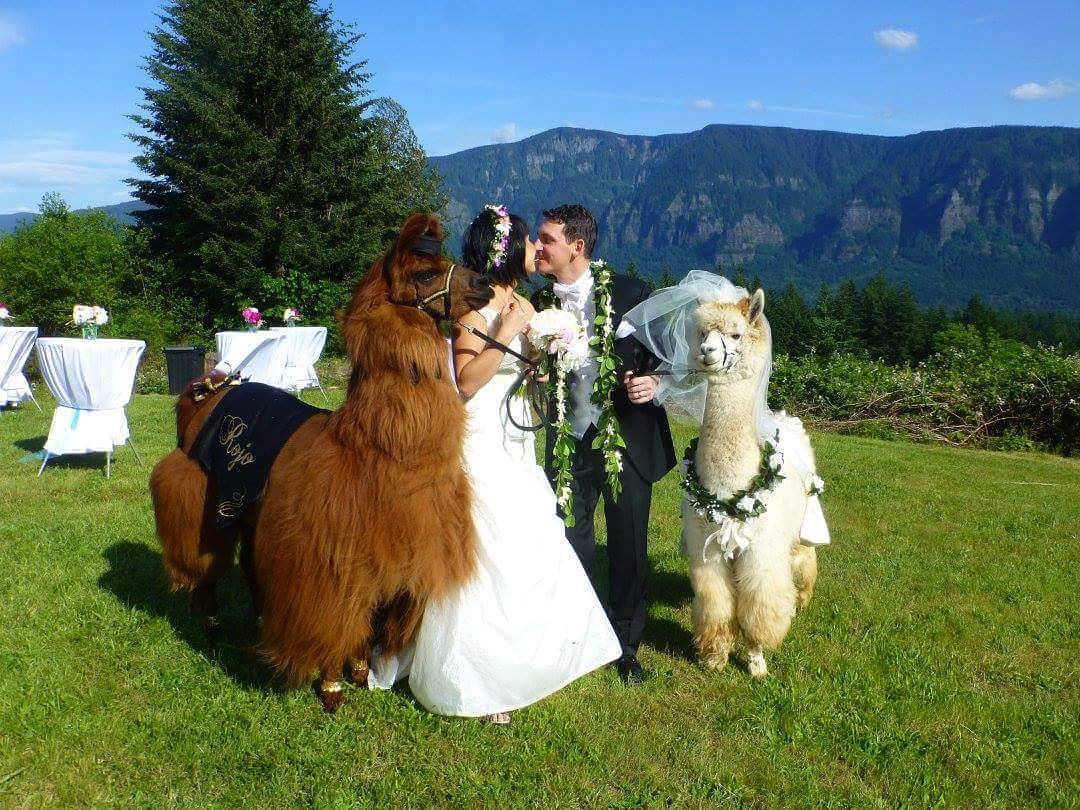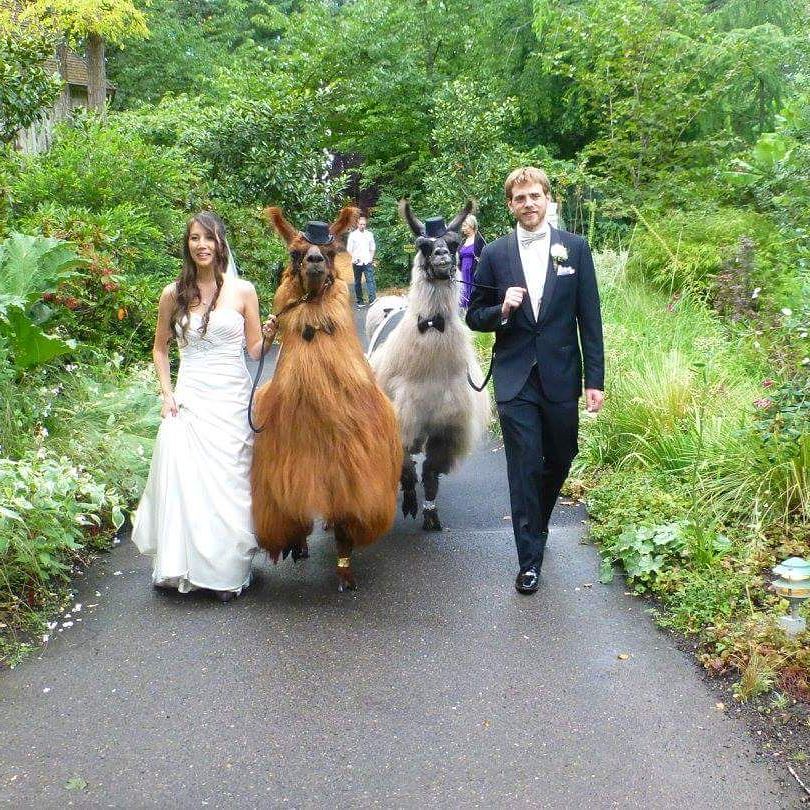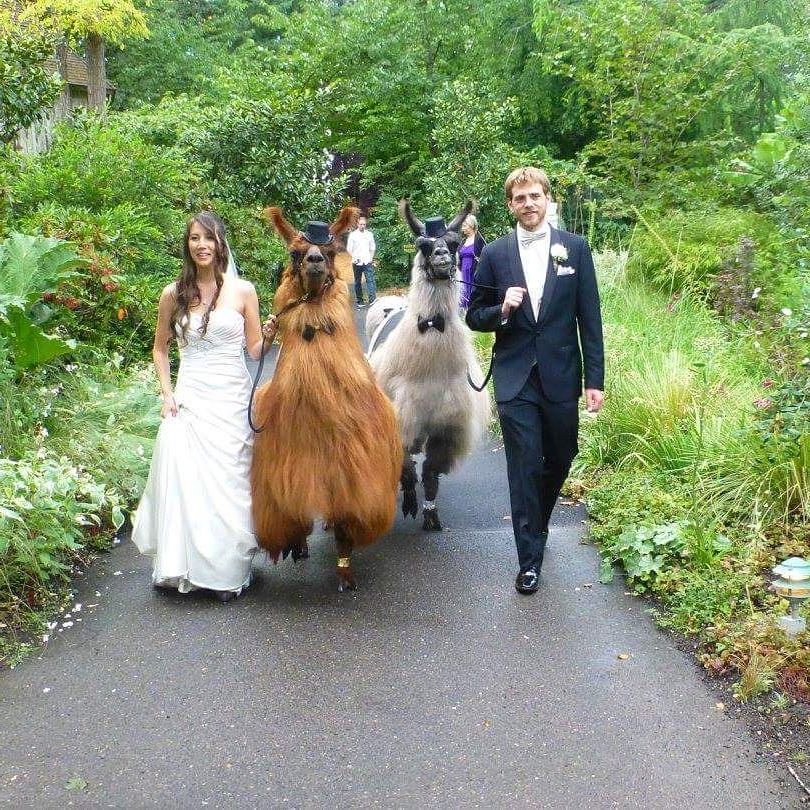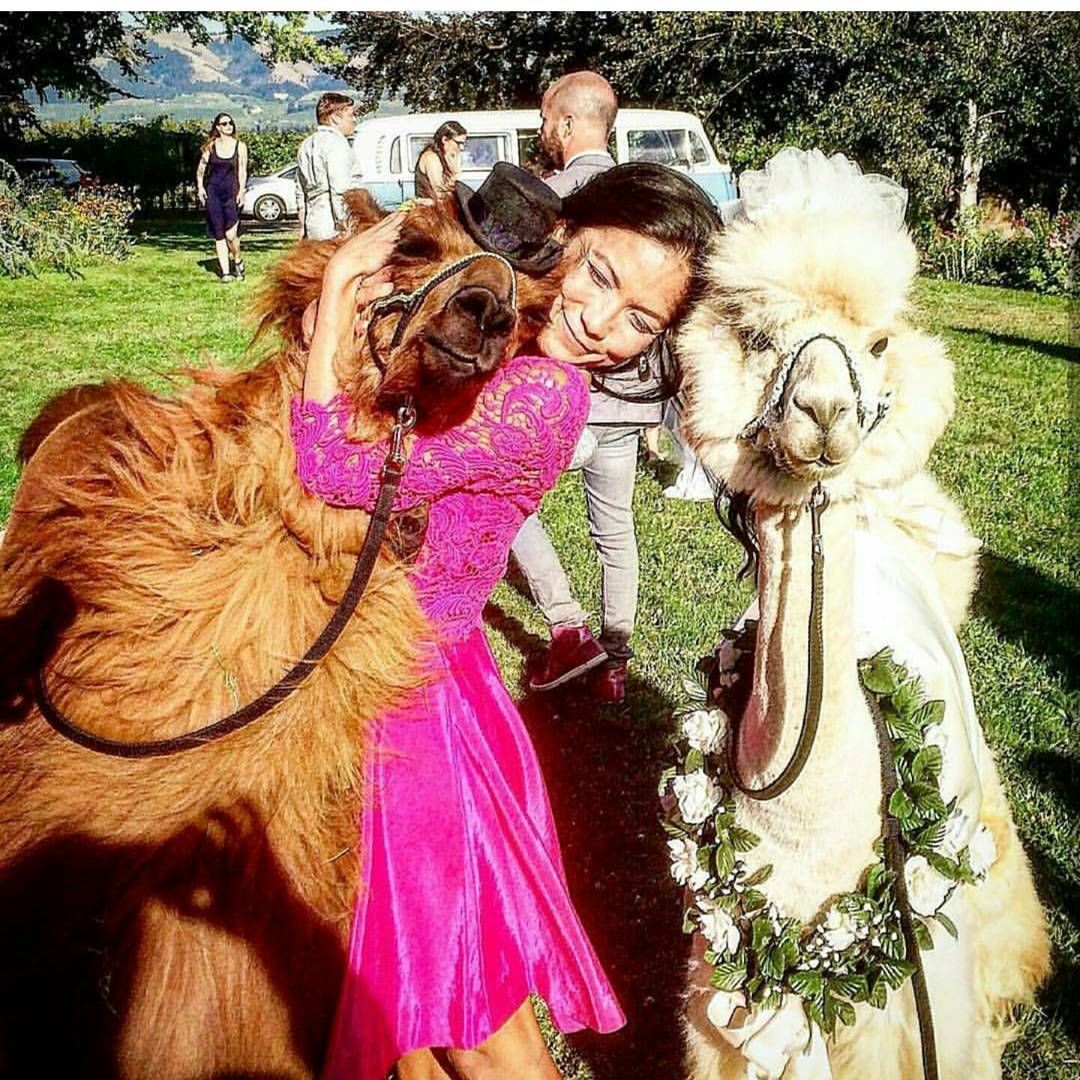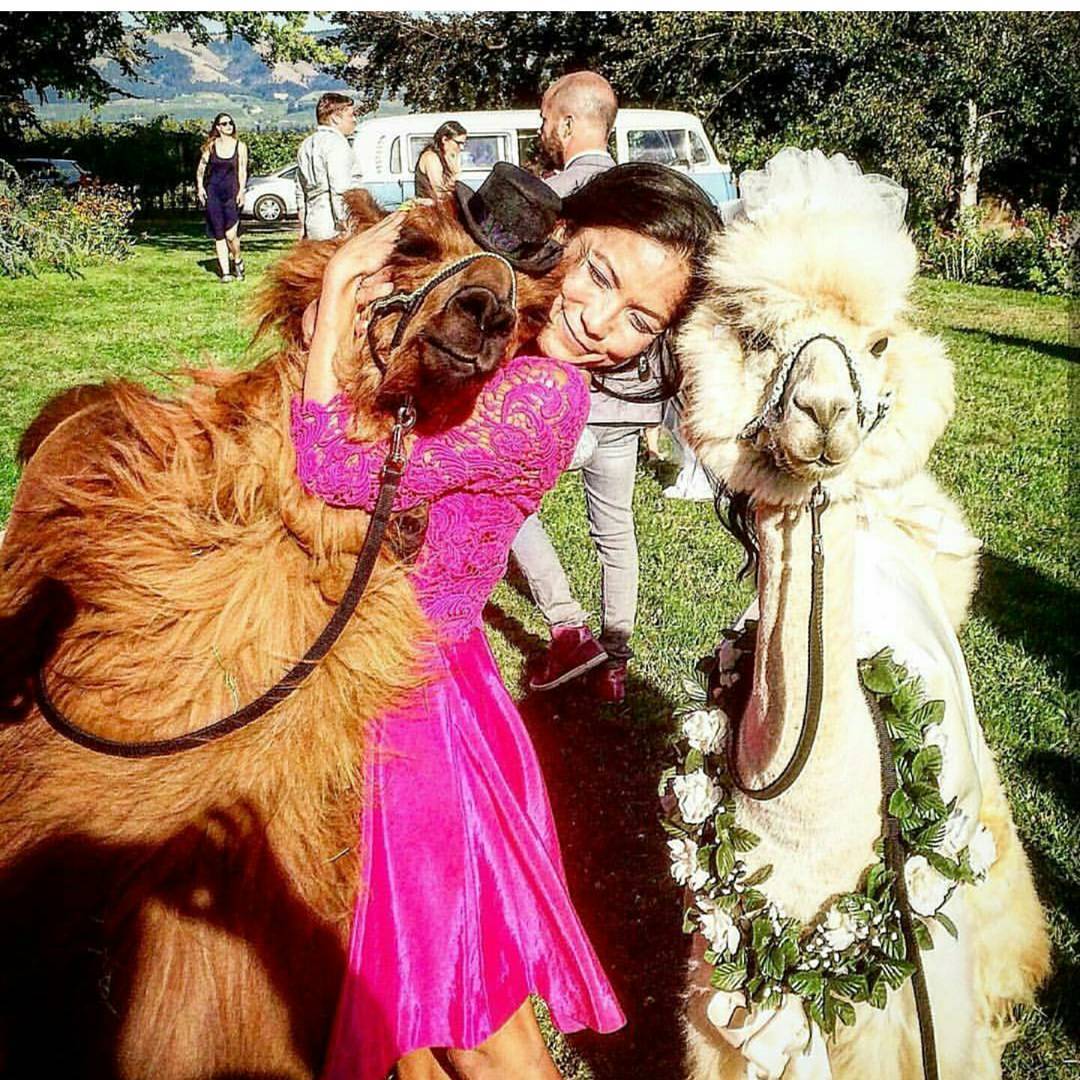 If you're getting married in Oregon, Washington or Vancouver, you can also get your llama selfies at the same time! Rojo, Diego, Smokey, Napoleon and Jean-Pierre are all ready to pose for photos and mingle with your guests. Weddings are actually their side hustle, their main job is working as therapy animals though the non-profit Mtn Peaks Therapy Llamas & Alpacas.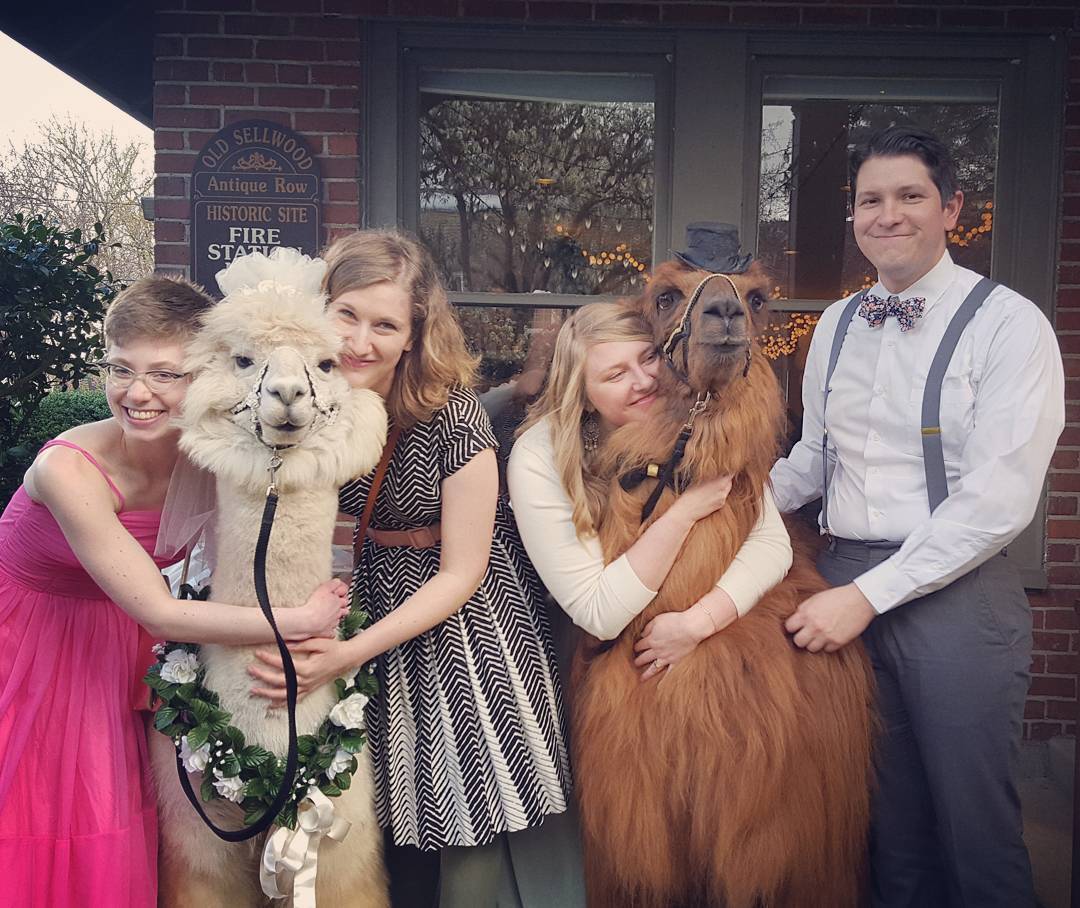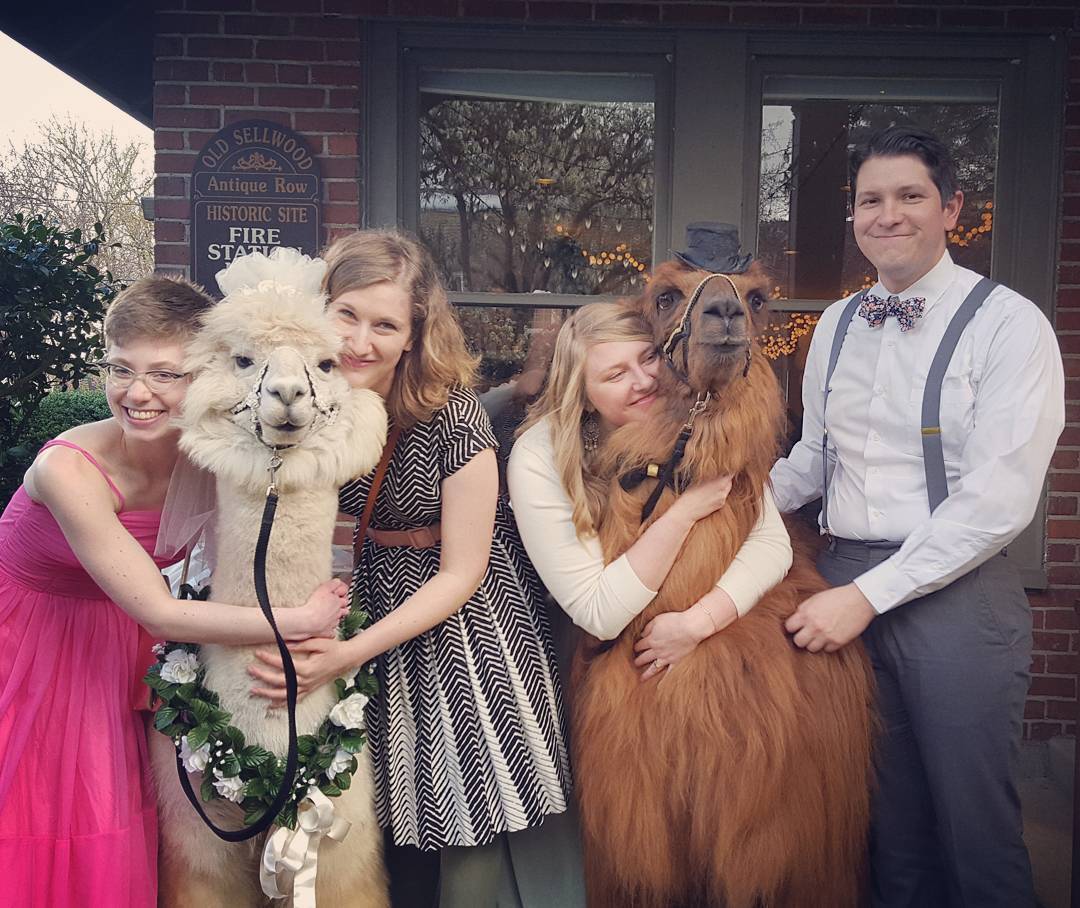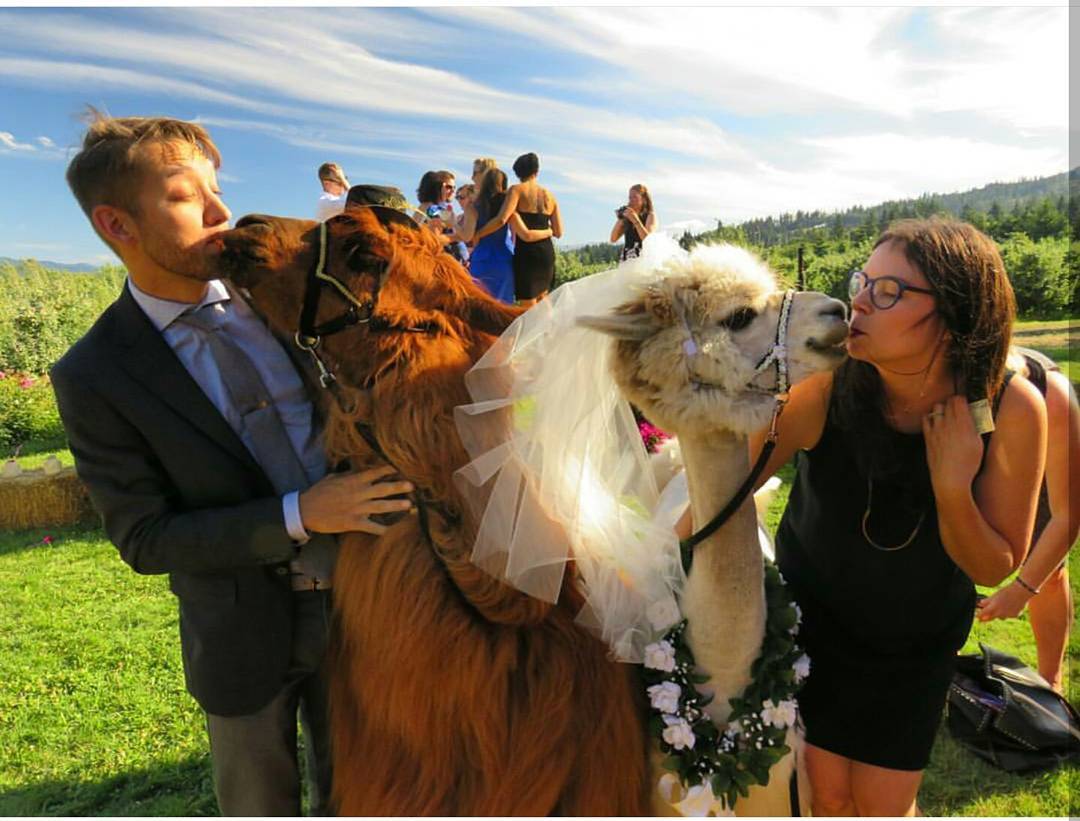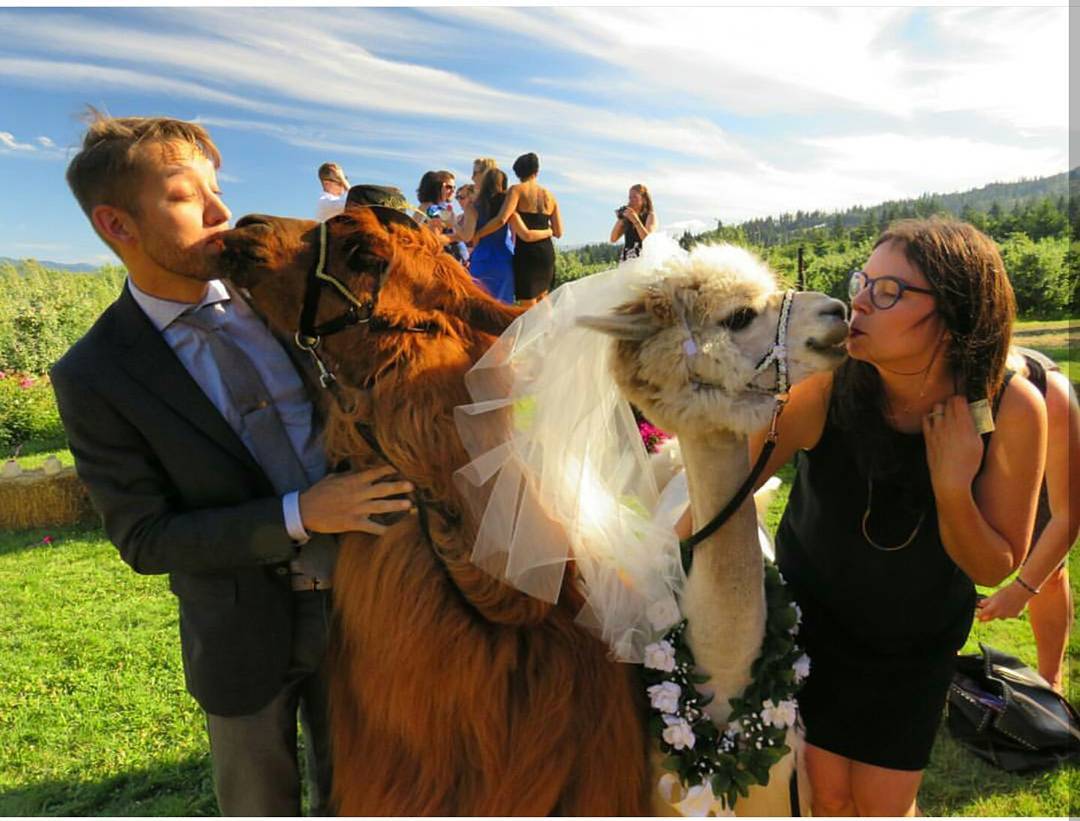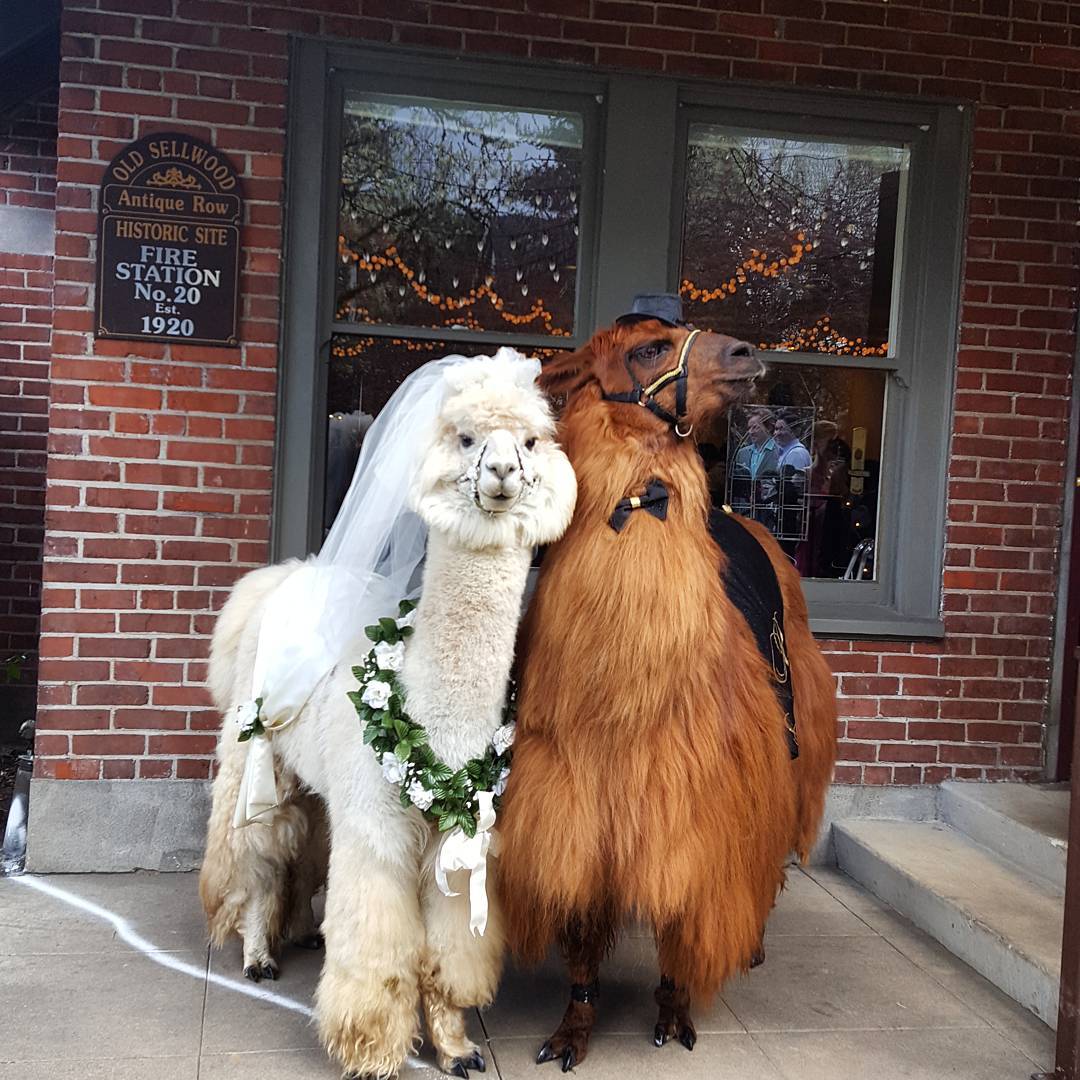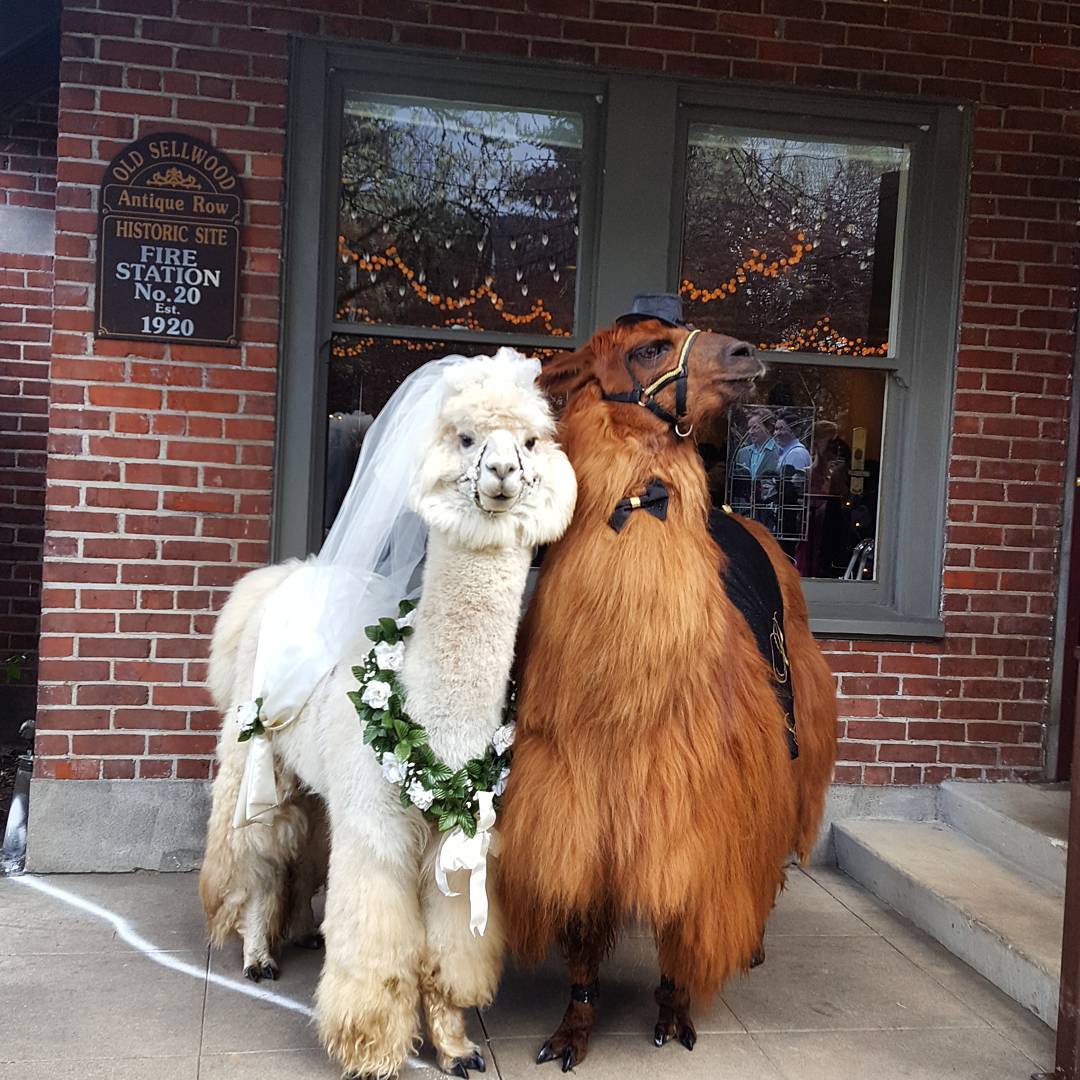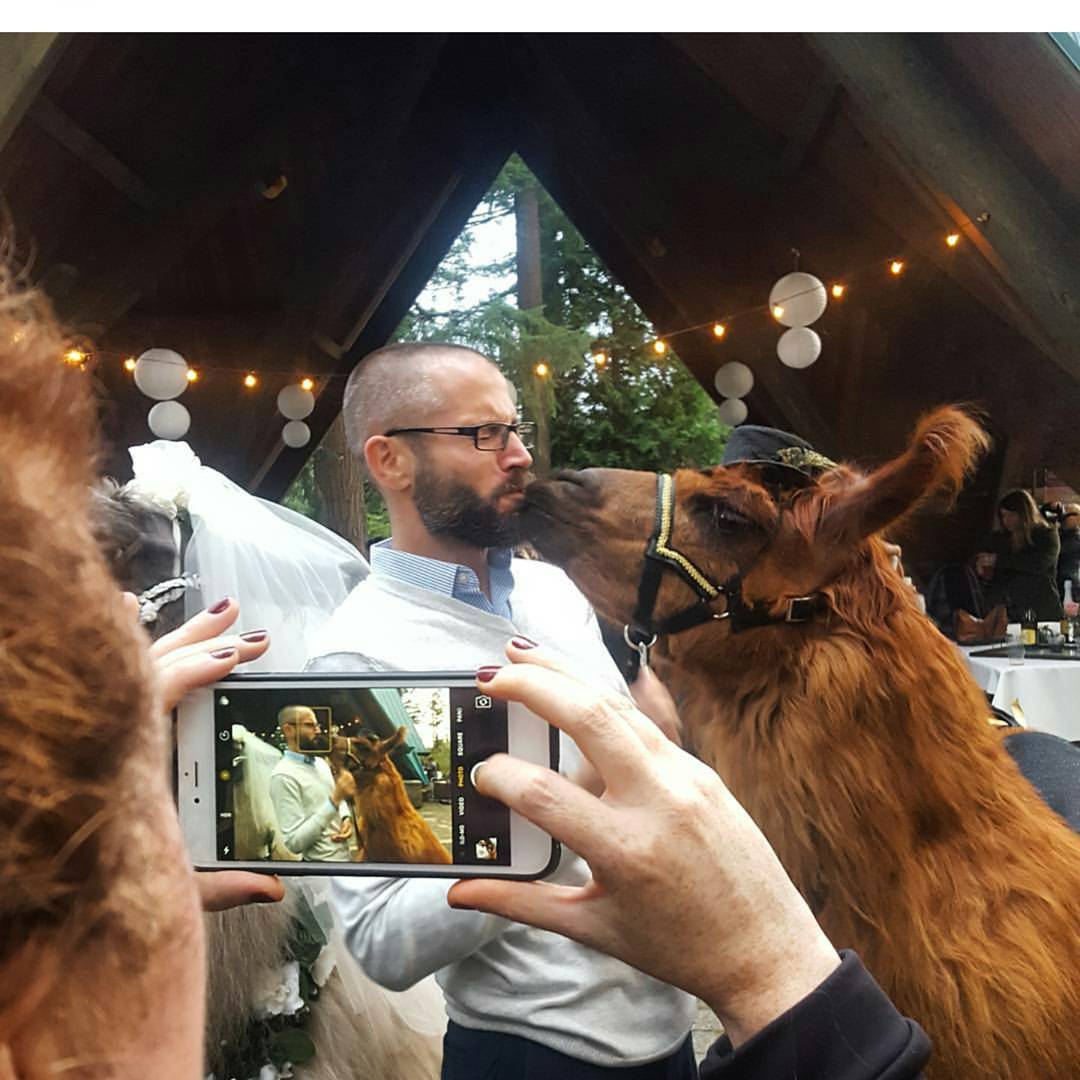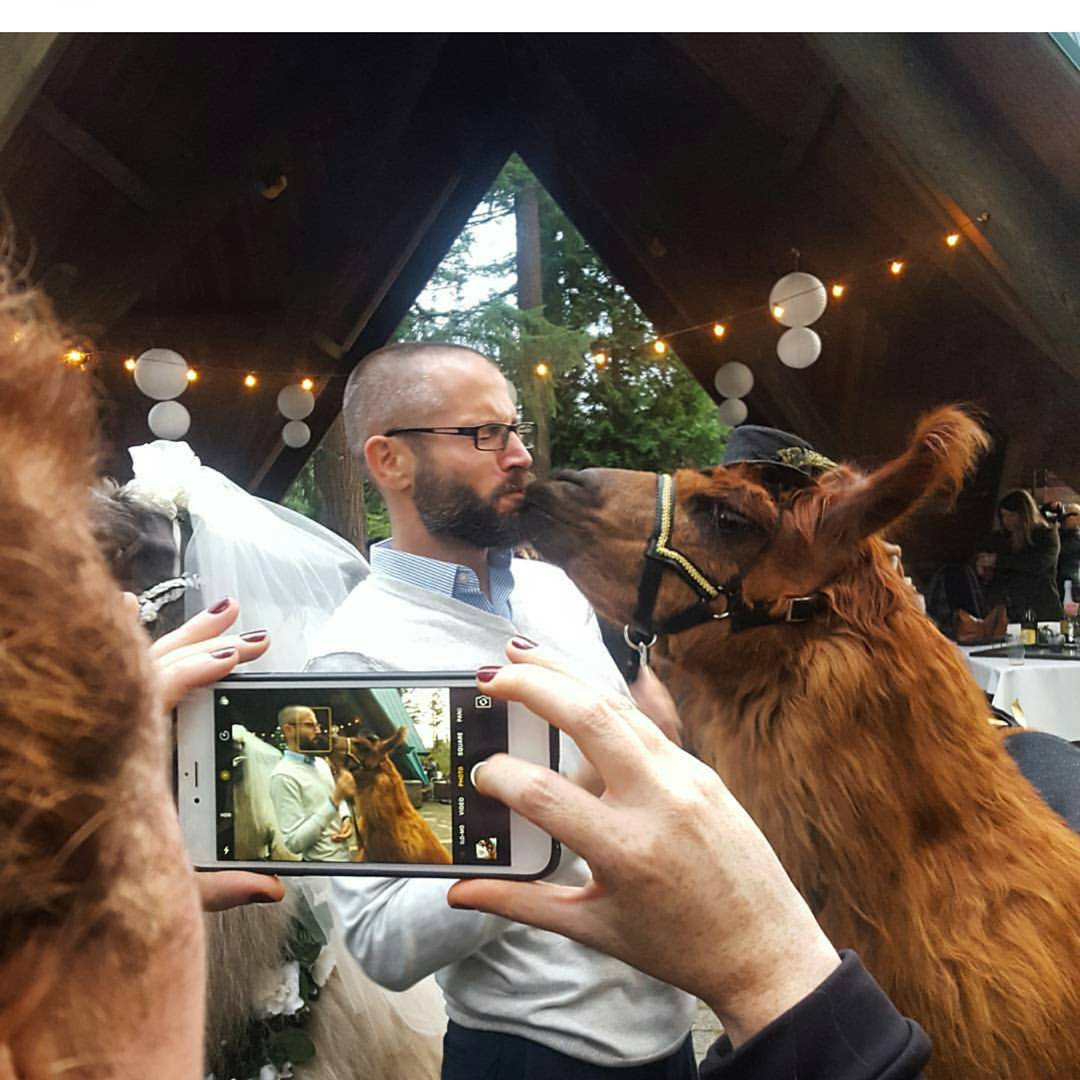 As you can see these llamas look stunning, with their outfits and hair game on point. Since they're therapy animals, they're very sociable with humans and have good manners. If you're worried about the llamas' well-being or if they just don't feel like partying, their handlers never risk any unnecessary stress for them. Such as if the venue is during high traffic times and they don't want them spending too long being transported, or the weather is too hot or cold. Also by hiring them, you're doing a good deed, since all proceeds going towards the non-profit's therapy and education program! Check them out on Instagram at @weddingllamas.