When a pet or animal becomes an influencer, it's usually a human's idea. In the case of this bear living in Boulder, Colorado, he decided to take the initiative on his own.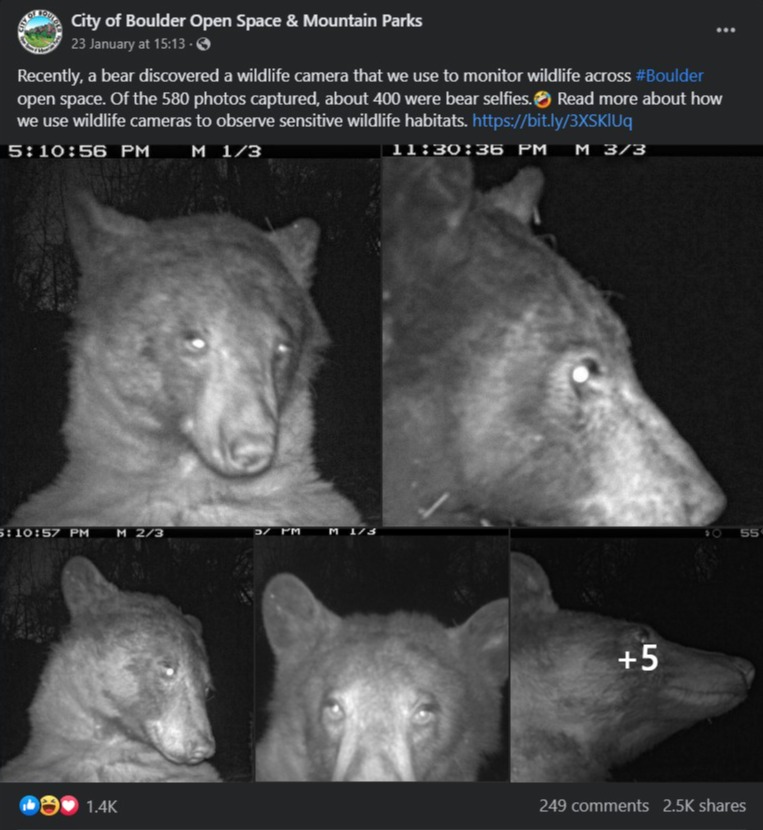 The City of Boulder Open Space & Mountain Parks posted that the results of a wildlife camera taking 580 photos, about 400 were selfies of this bear.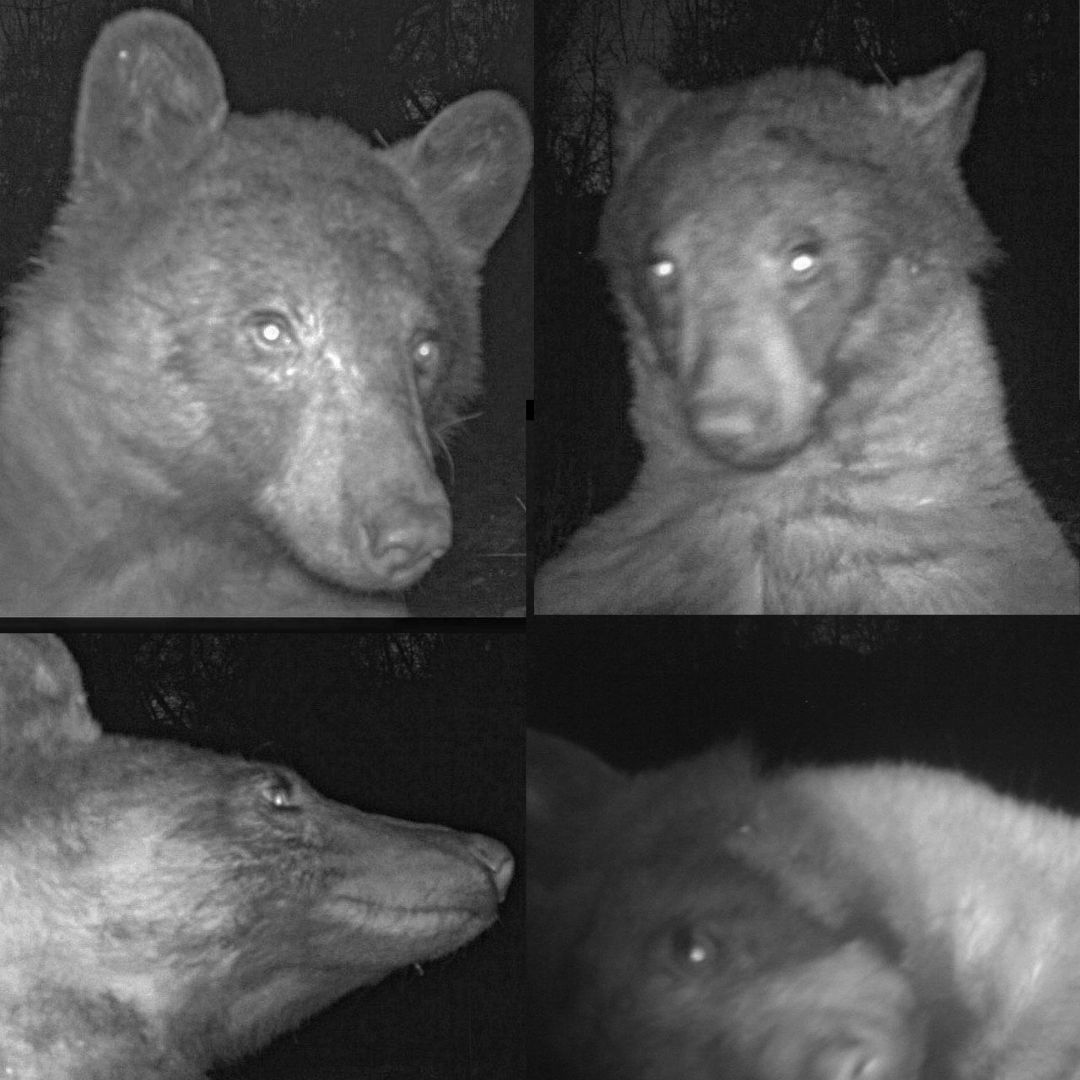 If the bear has an Instagram account, they, unfortunately, didn't @tag it. If the bear doesn't have one, we hope he gets one up soon so we can follow along and he can get some lucrative sponsorship deals. And with no human manager to take a big commission, this bear will have plenty of cash for honey and other luxuries.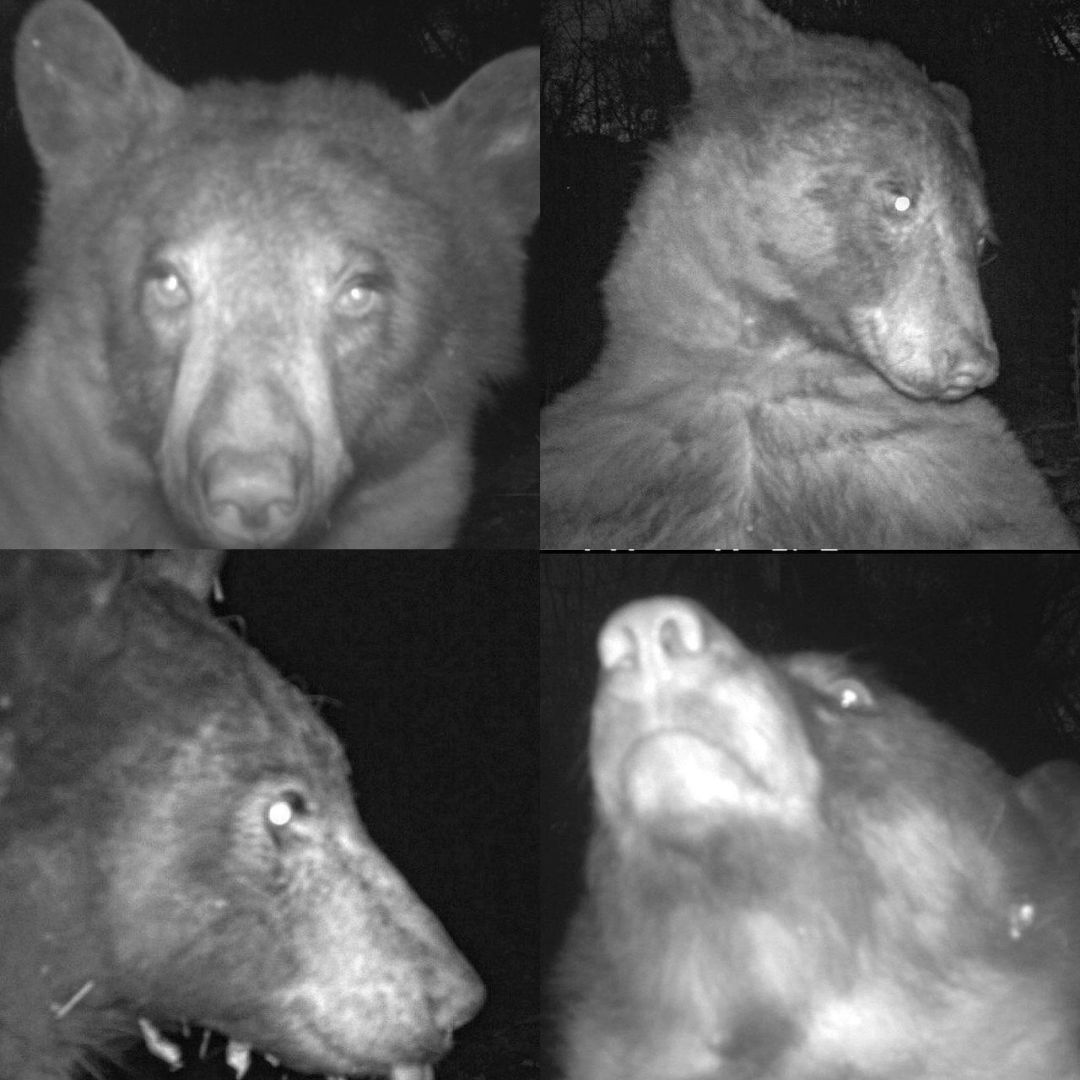 For another bear with celebrity status, check out Bear 747, who overcame voter fraud to win at Bear Week (again).