 No Pets (Dulé Hill)
Dulé Hill does not have any reported pets.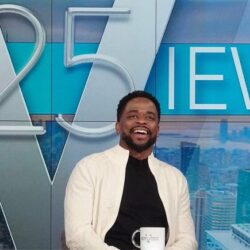 Birthday
May 3, 1975 (48)
Dulé Hill is an American actor and producer, best known for his roles in the television shows "The West Wing" and "Psych." He began his acting career in the late 1990s, and quickly established himself as a talented and versatile performer. Hill received critical acclaim for his portrayal of White House aide Charlie Young on the NBC drama "The West Wing," which earned him two NAACP Image Award nominations for Outstanding Supporting Actor in a Drama Series. He also starred as Burton "Gus" Guster in the USA Network series "Psych" from 2006 to 2014.
In addition to his television work, Hill has also appeared in several films, including "Holes," "She's All That," and "The Guardian." He has also been active in the theater, performing on Broadway in productions such as "After Midnight" and "Stick Fly." He has been praised for his performances and has been nominated for several awards for his work, including a Tony award for Best Performance by a Featured Actor in a Musical.
Hill is also known for his philanthropic work, he is a co-founder of the Black Theatre United, an organization that aims to bring awareness to the issues of social justice and equality within the Black theater community. He continues to be a respected and accomplished actor and producer in the entertainment industry.