Dubbed "a good ambassador of the giant lizard world", MacGyver the Lizard acts like a dog, cuddles up like a dog, asks for pets like a dog, and craves snacks like a dog. The hunky red lizard sits at around 20lbs, and he shares his adventures through his Instagram @macgyverlizard, Facebook and YouTube channels for over 200,000 fans.
MacGyver the Lizard was hatched at Ty Park's lizard farm in Punta Gorda, Florida on July 4, 2012 and he has been an Internet sensation since the age of three. The handy lizard became popular for his cuddly personality and his appetite for salmon, eggs, cherries, and grapes.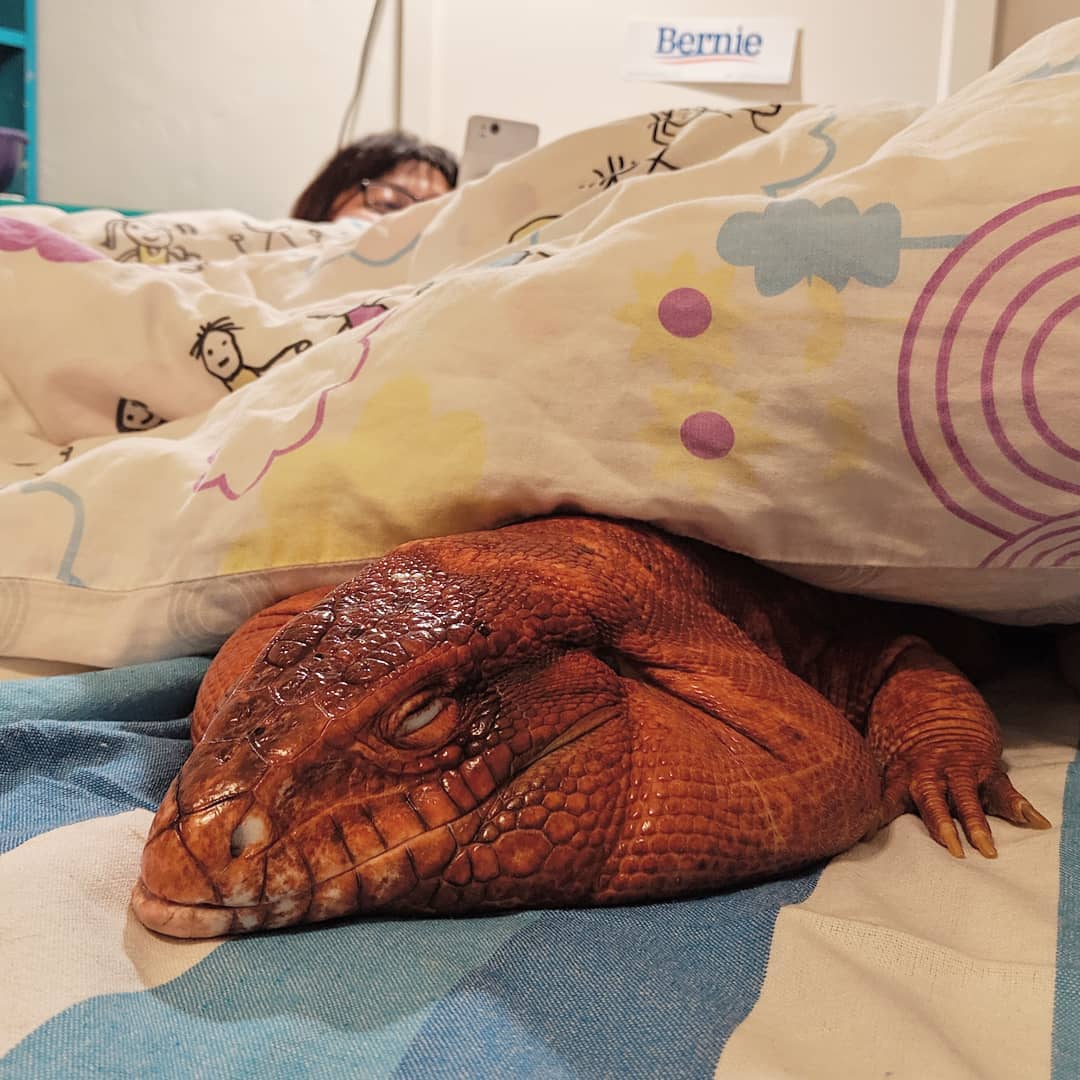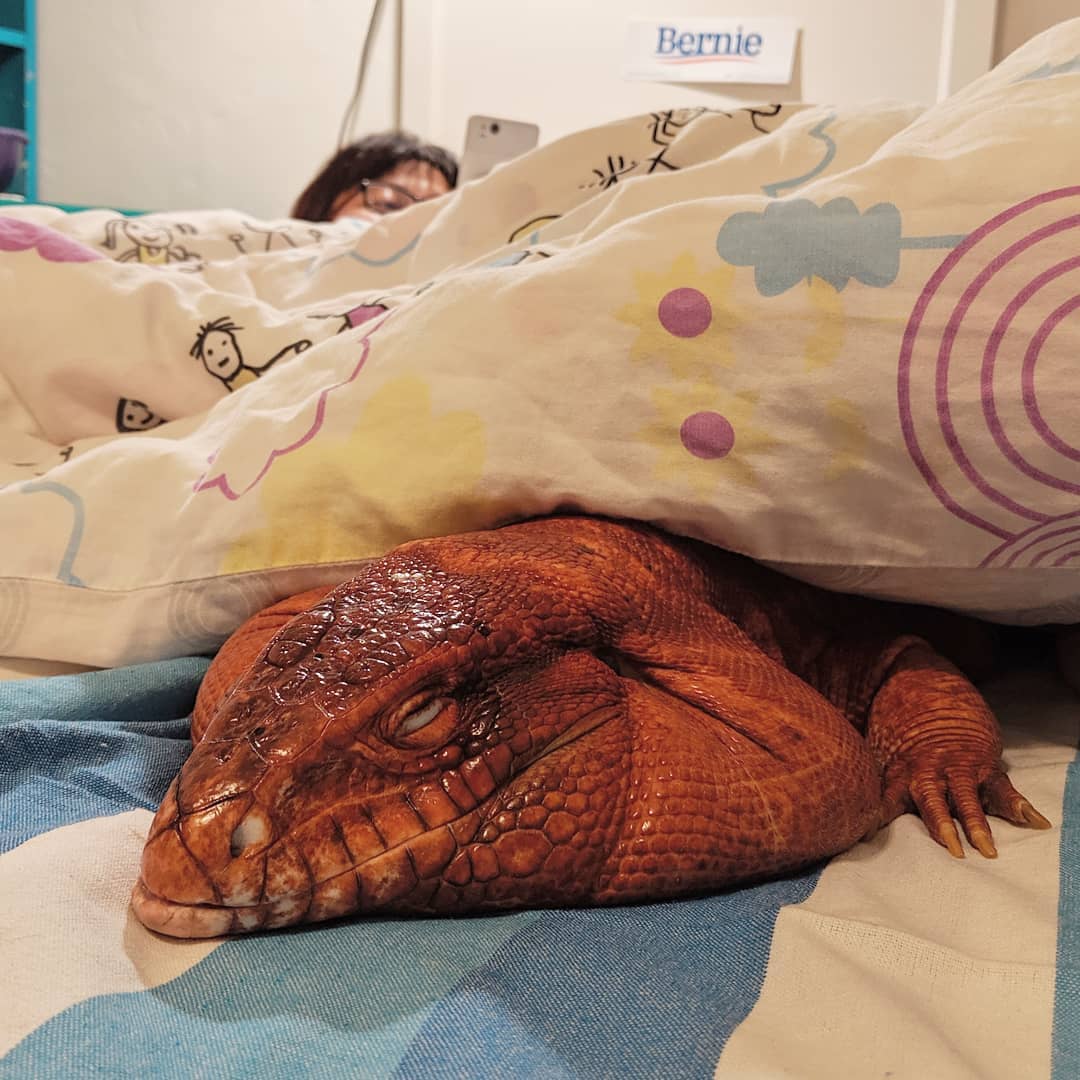 So what makes MacGyver "a good ambassador"? MacGyver is a red tegu, a species of lizard that can be trained with "clickers" and are known for following their owners around the house "like a dog". In the case of MacGyver, he's extra docile, and his owners spend a lot of time with him. That time becomes a strong bond which the proud parents talk about in this video.
Want a pet Tegu Lizard? Watch this first!
He does actually enjoy cuddling up
He asks for food and relaxes with you on the couch
Could a big cuddly lizard be the right pet for you? Just make sure you have lots of time to spend with him. Tegu lizards are smart, and can live over 20 years. You might want to keep them engaged by giving them access to your phones to manage their social media presence.