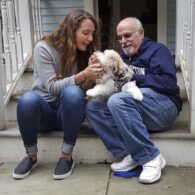 Carlito's Rescue (Dog)
Yo-Yo Ma does not have any reported pets of his own.
He did once help rescue Carlito, his mentor's dog, when he escaped one morning. In 2017 while performing with the Boston Symphony Orchestra at the Tanglewood Festival, Yo-Yo Ma appealed to the audience to help search for his David Zinman's lost dog, Carlito.
"Ladies and gentlemen, I never do this, so this will never happen again. This morning … while his dear wife Mary was making pancakes, there was a smoke alarm and their beloved four-and-a-half month old Havanese Cuban dog named Carlito walked out of the room. If all of you, the thousands of people walking through Lennox, you've got to find him. You will make David and Mary really happy."
The audience heard and they were reunited with Carlito later that evening.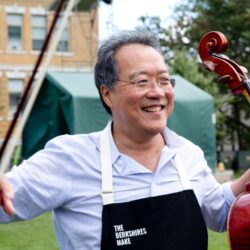 Birthday
October 7, 1955 (68)
Yo-Yo Ma is an American cellist born in Paris to Chinese. He studied in New York where he was named a child prodigy for performing at the age of 4 and a half for live audiences. He graduated from prestigious schools such as Juilliard School, Harvard University and Columbia University as well as recorded more than 90 albums and received 19 Grammy Awards. In 2006, Yo-Yo Ma became the United Nations Messenger of Peace. He has been named one of Time's 100 Most Influential People of 2020.