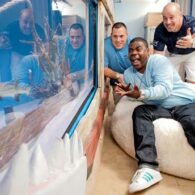 Shark TankSharks, stingrays, fish, eels, jellyfish, octopus
Morgan has a custom $400,000 shark tank that includes 1 octopus, 7 sharks, 2 stingrays, 2 tiger fish, 2 moray eels, jelly fish and more.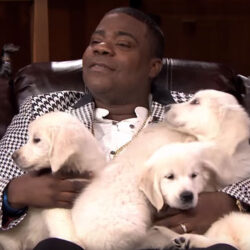 Birthday
November 10, 1968 (54)
Tracy Jamal Morgan is an American comedian and actor with an estimated net worth of $50 million. He is best known for being on Saturday Night Live from 1996 to 2003 and 30 Rock from 2006 to 2013. In recent years he's been known for his big budget comedy films, including Fist Fight with Ice Cube and Charlie Day and Cop Out with Bruce Willis. He also made headlines in 2014 after a near-fatal car accident where a Walmart truck crashed into his limo. Morgan was seriously injured but has recovered since and has continued his acting career. He sued Walmart and won, which started a rumor he received $90 million in the settlement.