A few years ago, Henry and Baloo's story of friendship inspired many people around the world. The best friends were sharing their adventures with the help of their parents, Cynthia Bennett and her partner Andre. The traveling cat and dog duo backpacked their way through the Colorado mountains while over 2 million followers cheered them on.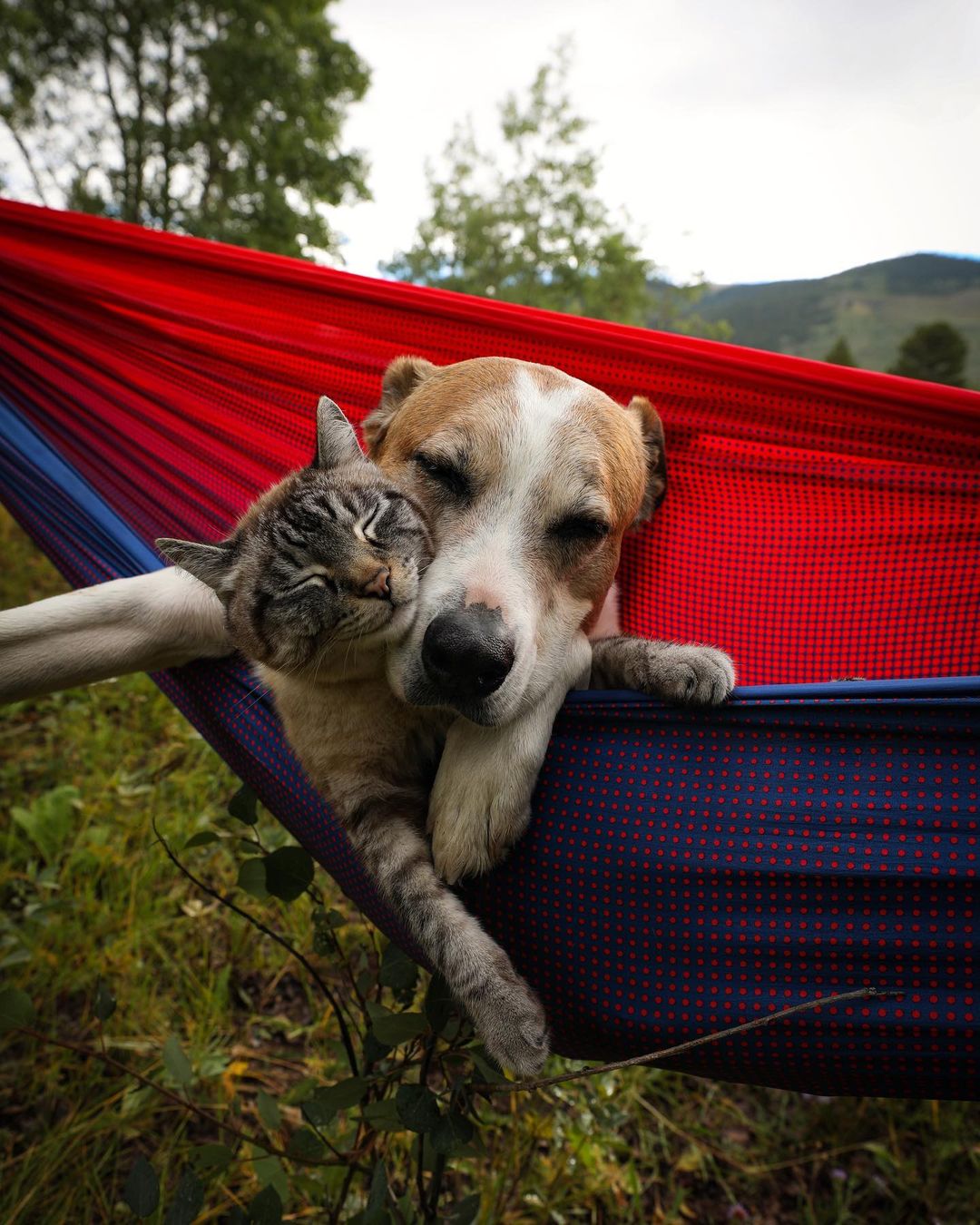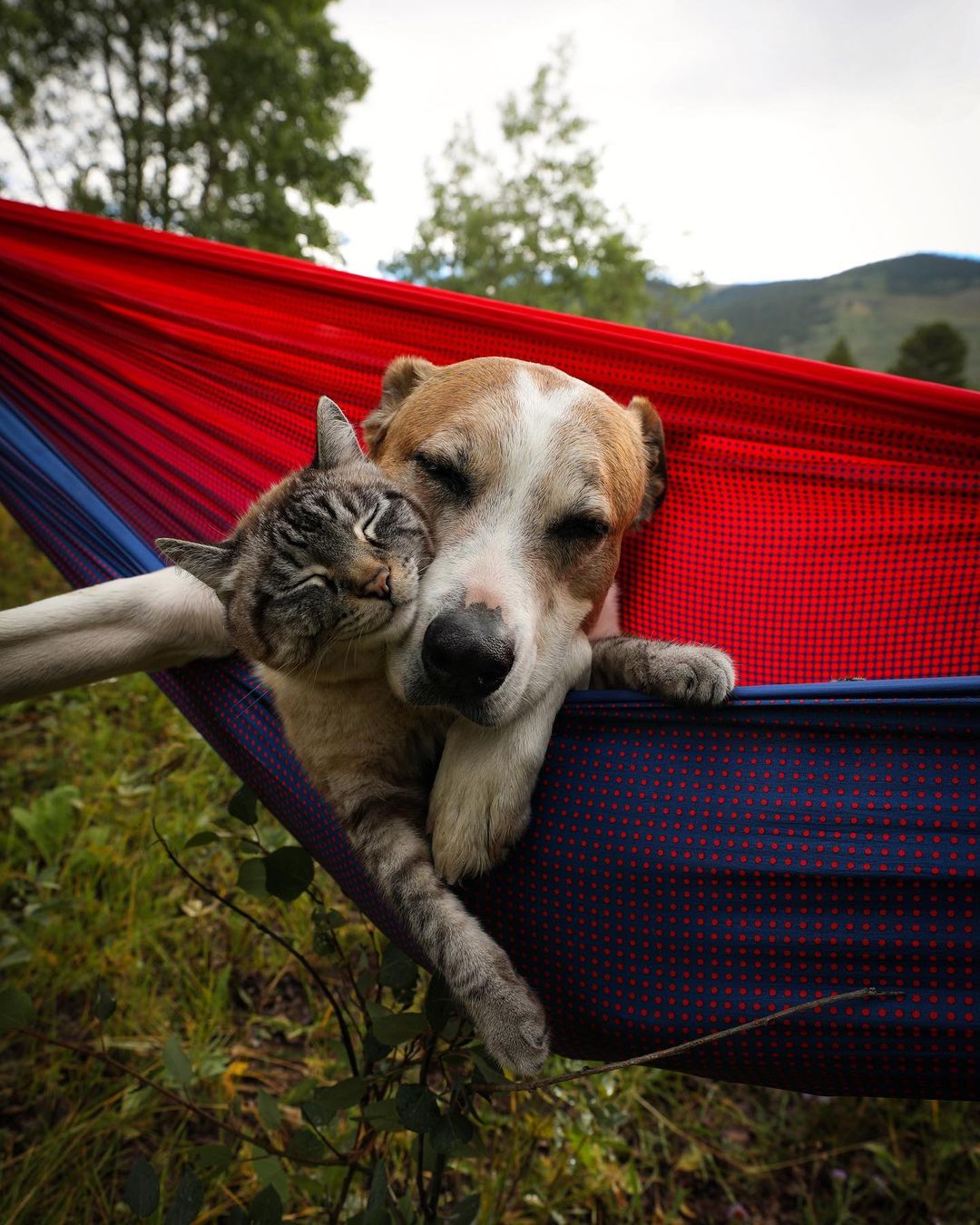 In March 2022 , Henry The Colorado Dog passed away battling cancer. The news was devastating for Baloo and the family. In a touching post, they shared Baloo "was completely devastated and it's starting to affect his health". Thankfully, some help was on the way for Baloo and the family.
Cynthia and Andre reached out and found a litter up for adoption. They were soon introduced to Pan, a Husky who needed a home. "Baloo instantly connected to Pan".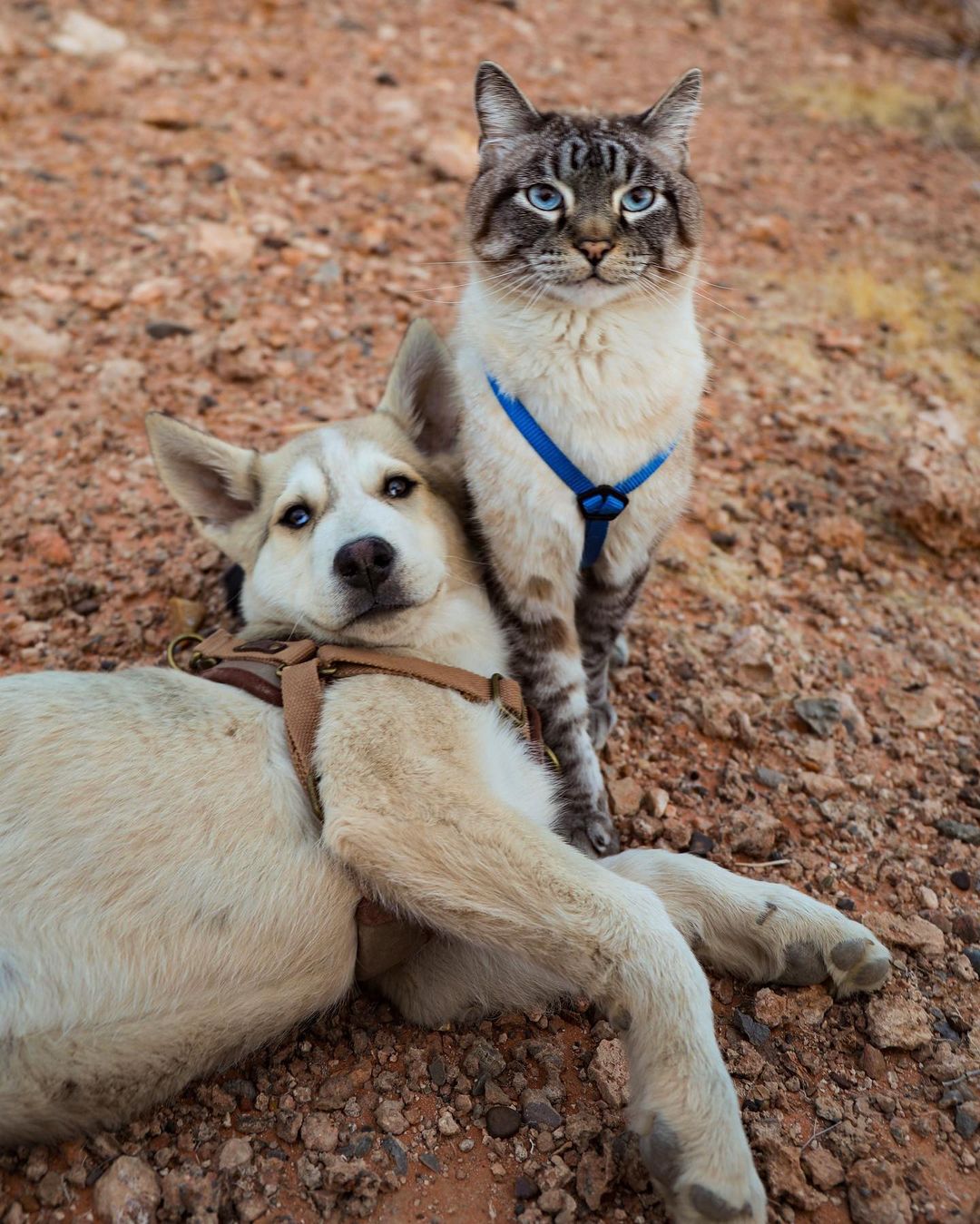 Sharing adventures that build strong bonds
The two became closer with every new experience
Living that backpack life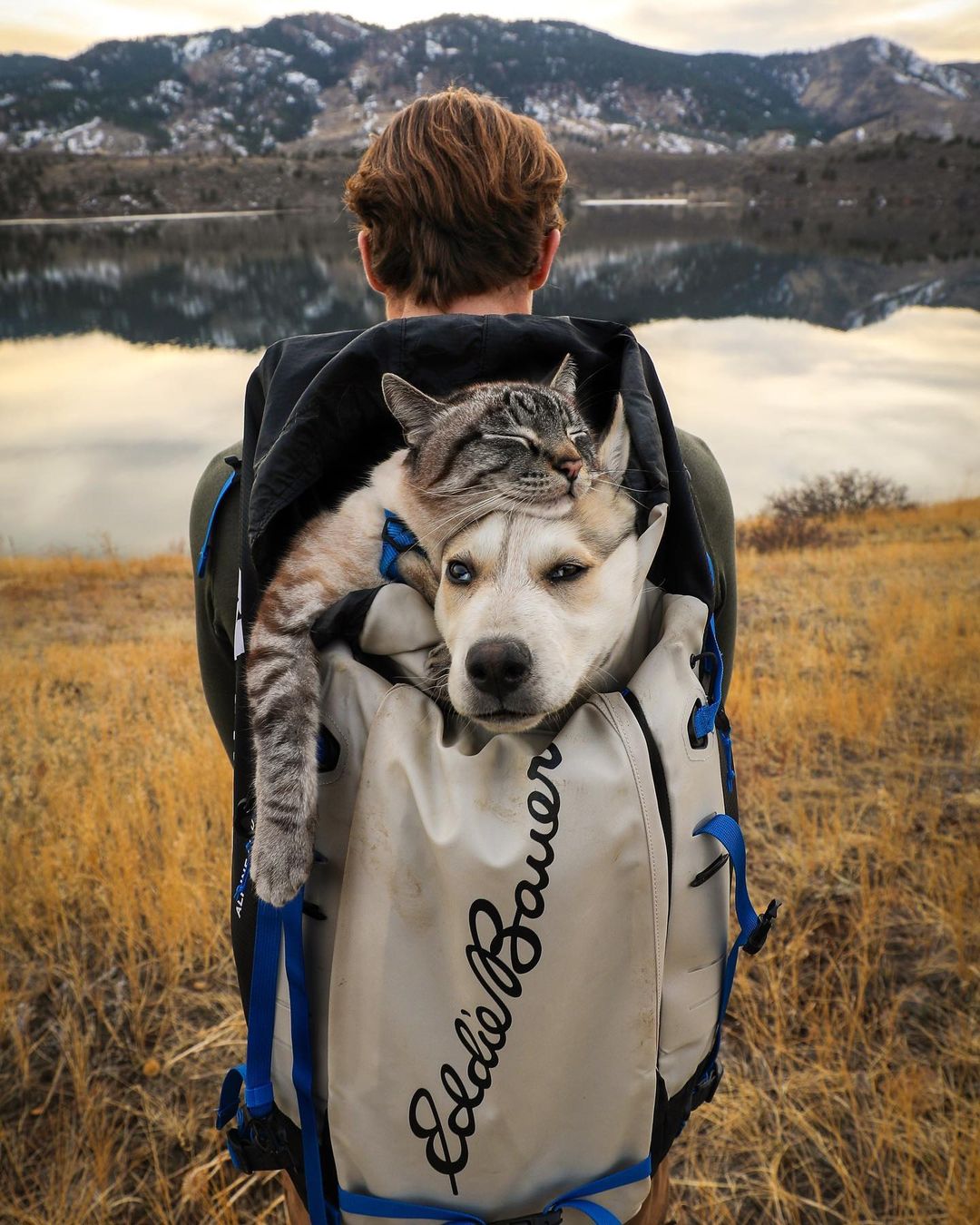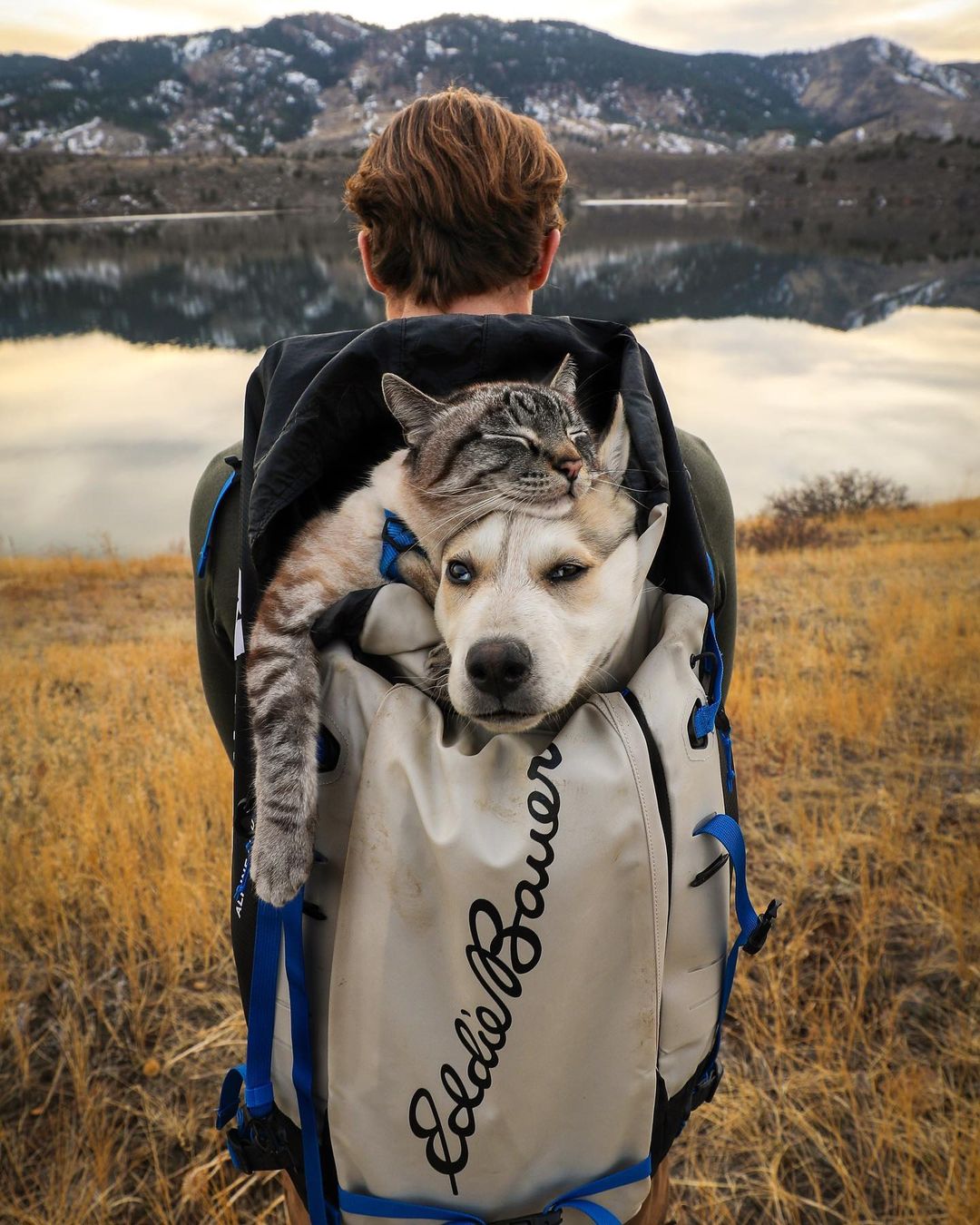 Becoming inseparable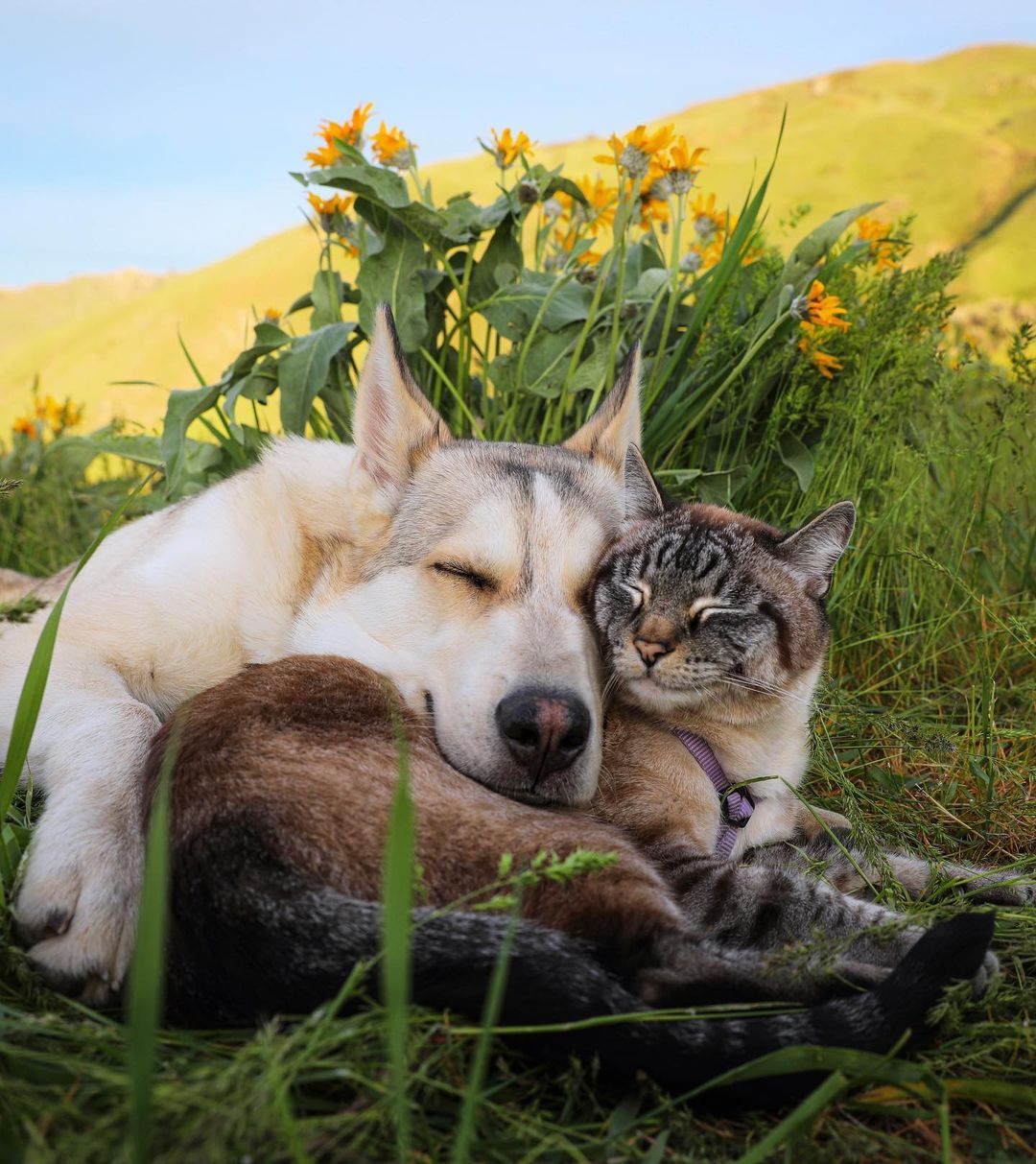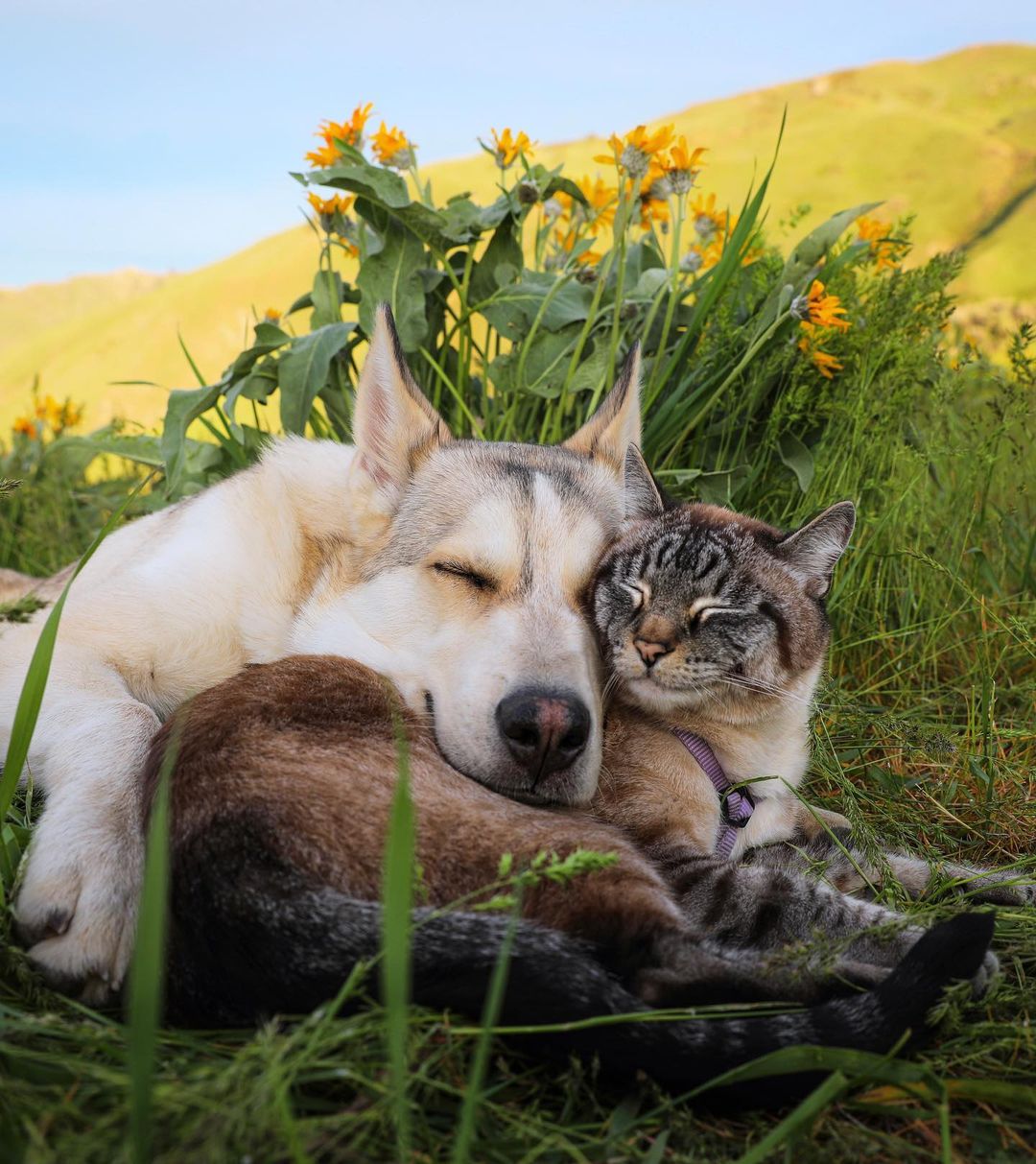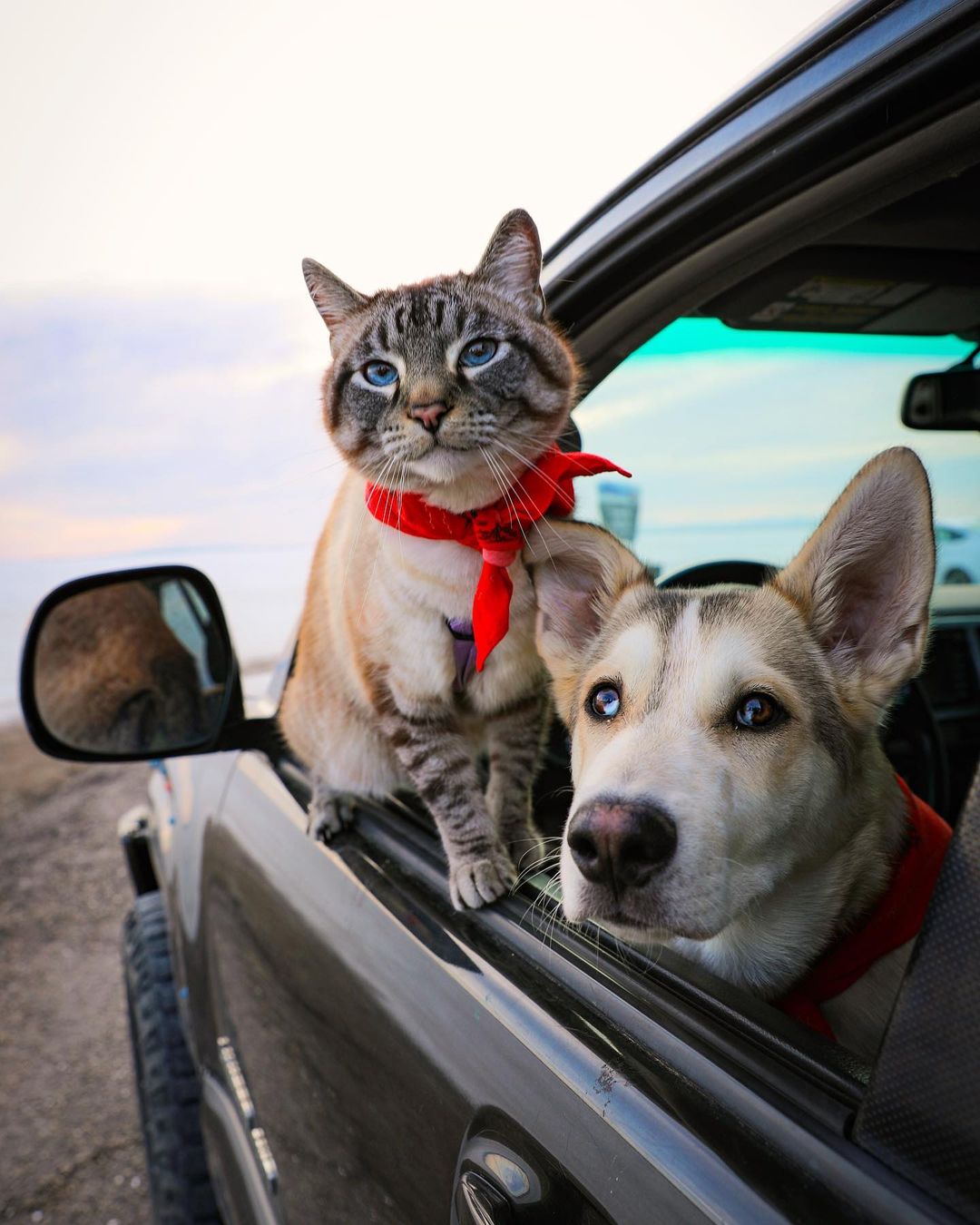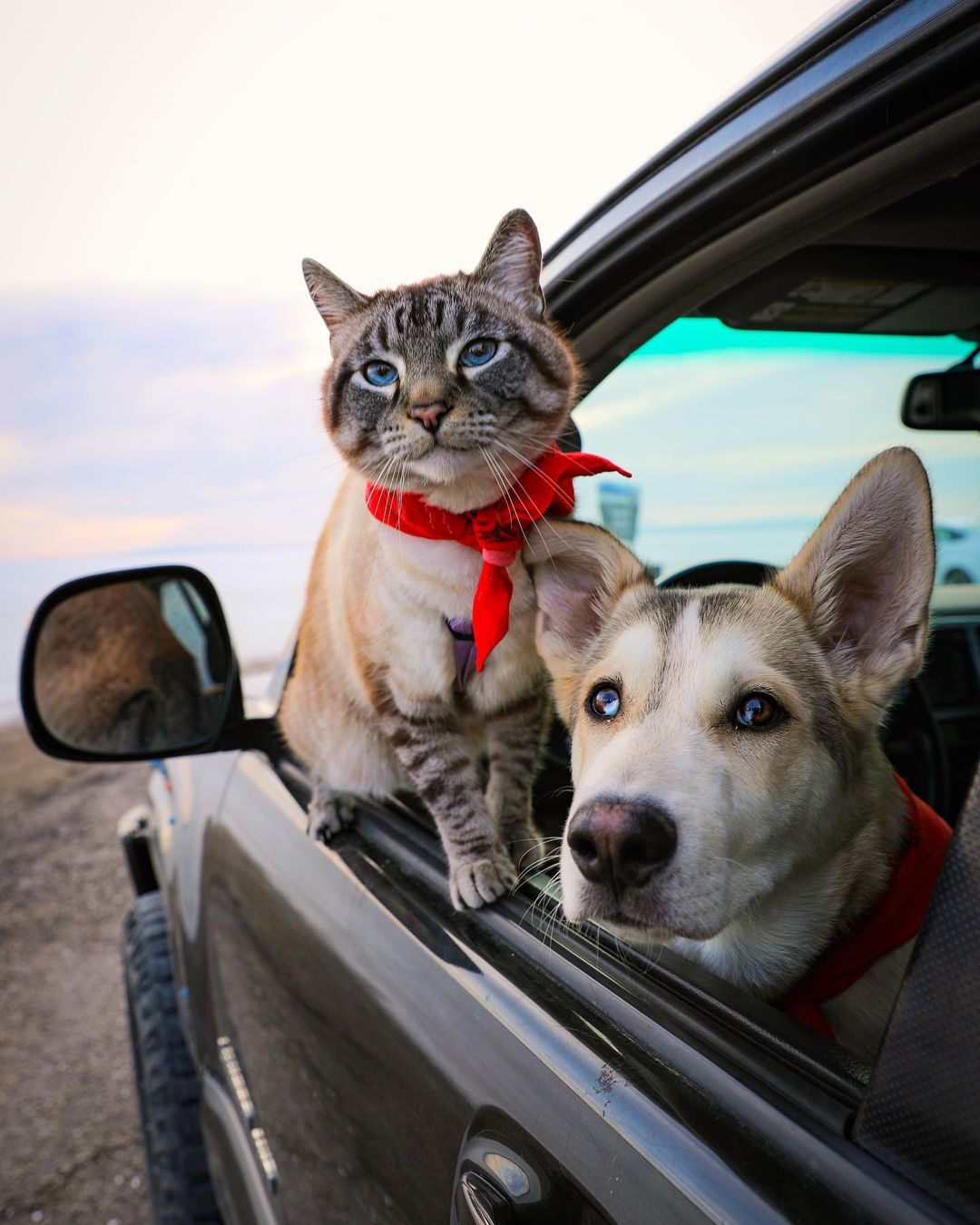 Pan, nicknamed Pancake, is short for Peter Pan, leader of the lost children. Since Pan has come into Baloo's life, the once devastated cat has been enjoying life again. He is no longer pacing and crying all day, instead he is playing and eating like he used to. To see the two of them thrive after such devastating heartbreak is a reminder everyone that's lost. The journey is still happening, follow Baloo and Pan on Instagram @henrythecoloradodog and TikTok.