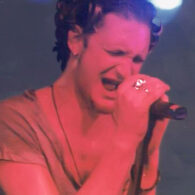 Puppy
It was later released in David de Sola's book Alice in Chains: The Untold Story that Layne Staley kept his dead puppy by his side while writing music for the band. The story was reported by the engineer who was asked by Layne to build a wall around his area in order to have privacy while he creates music. The room was kept dark with candles, a picture of The Last Supper, and his dead puppy in a jar. Layne's method of creating music for the band was to literally surround himself in darkness and death. Ultimately, the atmosphere consumed Layne but not before he was able to leave his mark on the world.
Birthday
August 22, 1967 (56)
Layne Staley was an American musician, songwriter who lived between August 22, 1967 – April 5, 2002. He is best known as the lead singer for the rock band Alice in Chains. The band gained International fame in the early 90s and sold over 30 million records worldwide with over 14 million records in the US alone. Layne Staley was recruited into the band by the original founders guitarist and vocalist Jerry Cantrell and drummer Sean Kinney.
Layne worked through his own demons while receiving praise for his growing fame. The combination led to reports of troubled times for the young artist and eventually led to his death in April 5, 2002 at the age of 34. Even after his passing, he received recognition for his work including "Heavy Metal's All-Time Top 100 Vocalists" in 2006 and No. 42 on Complex's magazine list of "The 50 Best Lead Singers of All Time" in 2012. Staley earned six Grammy Award nominations as a member of Alice in Chains.