 Two Dogs
It's unknown if Laurence Fishburne currently has pets, but he was photographed walking two dogs he had in late 2000s/early 2010s.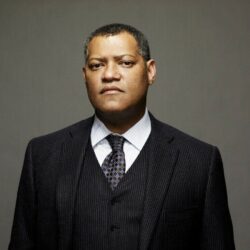 Birthday
July 30, 1961 (61)
Laurence John Fishburne III, is an American actor, playwright, producer, screenwriter, and film director. He has been critically hailed for his forceful, militant, and authoritative characters in his films. He is known for playing Morpheus in The Matrix trilogy, alongside Keanu Reeves, Carrie-Anne Moss, and Hugo Weaving. He's also known for playing Jason "Furious" Styles in the drama film Boyz n the Hood (1991), Tyrone "Mr. Clean" Miller in the war film Apocalypse Now (1979), and "The Bowery King" in the John Wick film series (2017–present).
RELATED: Dogs of John Wick – The Definitive Guide to The Dogs of the Films and Cast.