 No Pets (Ron Livingston)
Ron Livingston does not have any reported pets.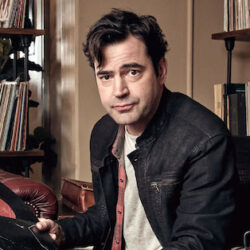 Birthday
June 5, 1967 (56)
Ron Livingston is an American actor. He is known for playing Peter Gibbons in Mike Judge's 1999 film Office Space and Captain Lewis Nixon III in the 2001 miniseries Band of Brothers. Livingston's other roles include the films Swingers (1996), Adaptation (2002), The Conjuring (2013), and Boardwalk Empire, on which he appeared in the fourth season.
Livingston stars in the Audience comedy television series, Loudermilk. In the Peter Farrelly-produced series, Livingston plays the title role of Sam Loudermilk, a substance abuse counselor who is also a recovering alcoholic who is known for his bad behavior and attitude. The show premiered in October 2017 and was renewed in April 2018 for a second season that premiered in October 2018. In December 2018, it was announced that Audience had renewed the series for a third season. He also stars in the ABC drama A Million Little Things as Jon Dixon, whose suicide causes his group of friends to evaluate their own lives.