Dogs
Bob Barker was estimated to have around ten dogs at the time of his death, with a preference for schnauzers and Yorkies. Barker had countless dogs of different breeds over his life and told the New York Times in 2004, when asked about his childhood, that he "I always had a pack of dogs with me."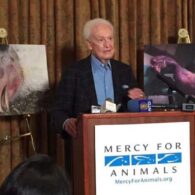 Animal Rights Advocacy
Beyond his career in television, Bob Barker was an avid advocate for animal rights and has been actively involved in animal welfare organizations for decades. His collaboration with Doris Day led him to support the Doris Day Animal Foundation, and he's also donated millions to the cause of animal welfare through the DJ&T Foundation, named in memory of his late wife, Dorothy Jo, and mother, Matilda ("Tilly") Valandra. Barker ended every episode of The Price Is Right with a plea to viewers to have their pets spayed or neutered, demonstrating how he used his platform to promote causes dear to him. This advocacy extends to support for legislation against animal testing and promoting animal adoption. He has also donated millions to other animal rights groups, with just two of many examples being his $2.5 million donation to PETA in 2012 to renovate their Los Angeles headquarters and a $5 million donation to the Sea Shepherd Conservation Society.
After Barker's passing in August 2023, it was revealed that he left most of his $70 million fortune to animal-related charities.
Get your pets spayed or neutered.

Bob Barker's signature signoff for each episode of "The Price is Right"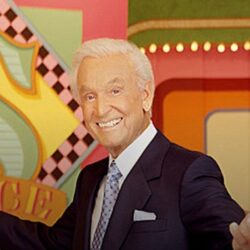 Birthday
December 12, 1923 (99)
Bob Barker is an American television personality best known for his long-time hosting duties on the game show The Price Is Right. With a career spanning over five decades, Barker holds an iconic position in the American entertainment landscape, seamlessly blending a sense of humor with a knack for engaging audiences in the intricate details of consumer goods and pricing.
Barker's claim to fame was primarily through The Price Is Right, where he served as the host from 1972 until his retirement in 2007. The show became synonymous with his charismatic persona, and it was under his helm that it became the longest-running game show in North American television history. However, his career wasn't limited to this single show; he also hosted Truth or Consequences from 1956 to 1975, another popular game show that contributed to his steadily growing reputation.
Throughout his long career, Barker collaborated with a multitude of famous personalities in both the game show and broader entertainment world. His interactions with Johnny Olson, the original announcer of The Price Is Right, created a dynamic that became foundational to the show's success. Barker also worked with Rod Roddy, another announcer who became a fixture of the show. Notably, Drew Carey, who took over hosting duties post-Barker's retirement, has often spoken about Barker's influence on his own style. Beyond the game show sphere, Barker appeared as a guest on The Tonight Show Starring Johnny Carson, developing a professional relationship with Carson himself. In the realm of film, Barker had a memorable cameo role in the comedy Happy Gilmore, sharing screen time with Adam Sandler.
Barker has received numerous honors throughout his career, underscoring his impact on the entertainment industry. He won 19 Daytime Emmy Awards, including a Lifetime Achievement Award in 1999. In 2004, he was inducted into the Academy of Television Arts & Sciences Hall of Fame, a testament to his longstanding influence. The show The Price Is Right also won multiple Emmy Awards during his tenure, which further solidified his reputation as a mainstay in American television.
Bob Barker passed away in August 2023 at the age of 99.