It's 2022 and we've seen all kinds of therapy pets from emotional support peacocks to the more common therapy dog. For most people, a traditional "therapy dog" is more than enough, but what if you're allergic to dogs? That's the situation that Melanie Gomez found herself in when searching for a pet to support her with her epilepsy.
In comes Hamlet the Piggy. She's not your average micro (mini) pig, no. She's has a day job as a trained therapy PIG. Gomez was diagnosed with epilepsy in college, and adopted Hamlet in 2014 when she was suffering from breakout seizures. Hamlet was there to save the day every time.
The touching story has reached millions of people, and now managing an Instagram following of over 330,000 users, Hamlet shares her adventures every day for her fans.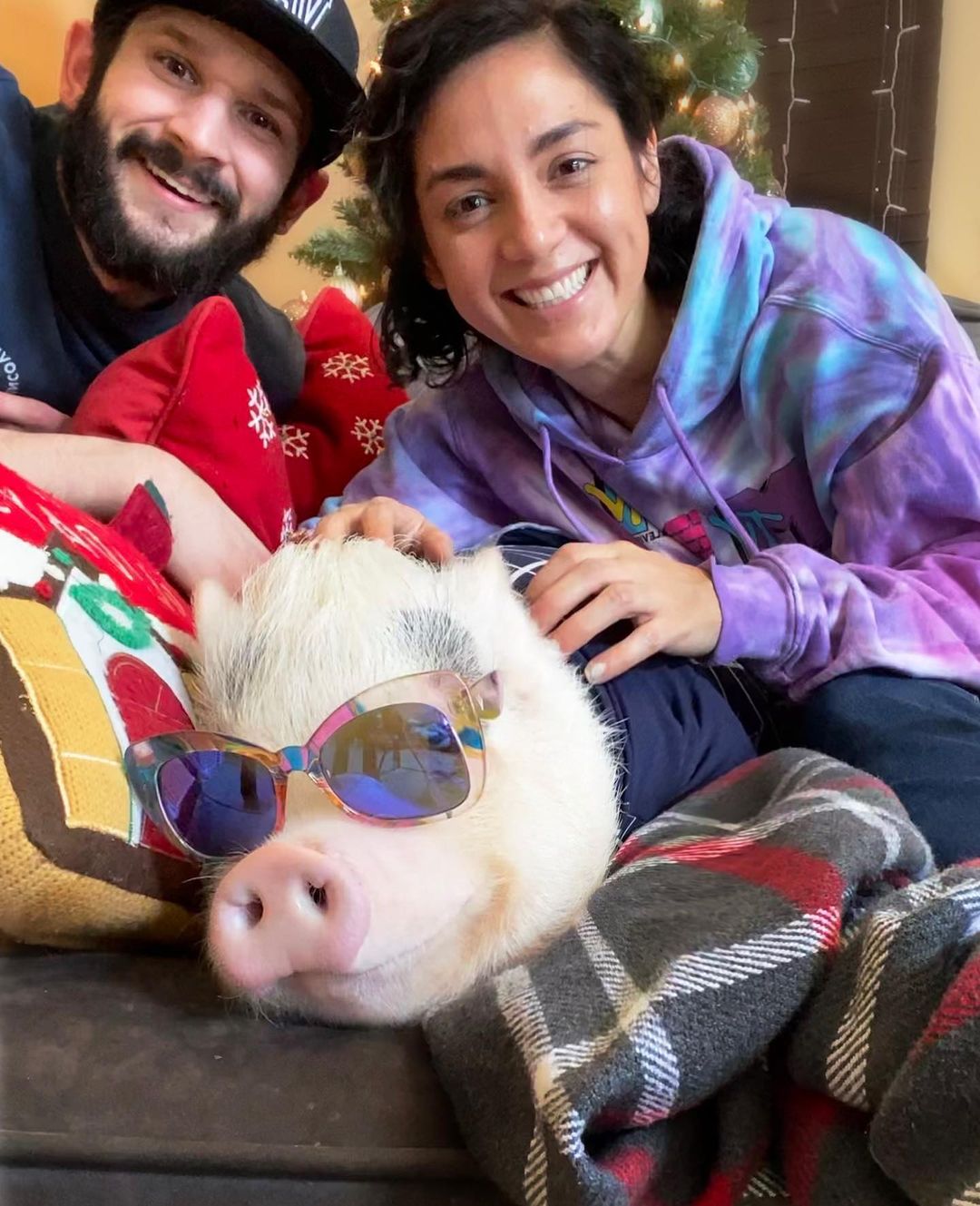 "My husband wanted a companion for me, but he is extremely allergic to dogs and cats. I showed him a video of a mini pig playing with a dog and he was sold," said Gomez. "Hamlet came to me in a seemingly hopeless situation. She never left my side on my worst days and was always ready to play."
Hamlet saved me. My epilepsy taught me how frail life can be. Hamlet taught me that life is a beautiful gift despite its frailty.

Melanie Gomez
Thanks for Hamlet, Gomez was able to live life to it's fullest again. The sweet little four-legged support companion was able to notice signs of a seizure at the young age of 2. Hamlet was able to warn her mom, then bring her to a safe place.
When Hamlet isn't working, she lives a lavish lifestyle of chariot rides and joy-riding her convertible cars. Head over to her Instagram @hamlet_the_piggy to see more, or website to support some of Hamlet's causes.
For our most popular piggy post, check out the story of Lulu the pig, who "played dead" to save their owner's life.